8 Tips to Prevent Split Ends ...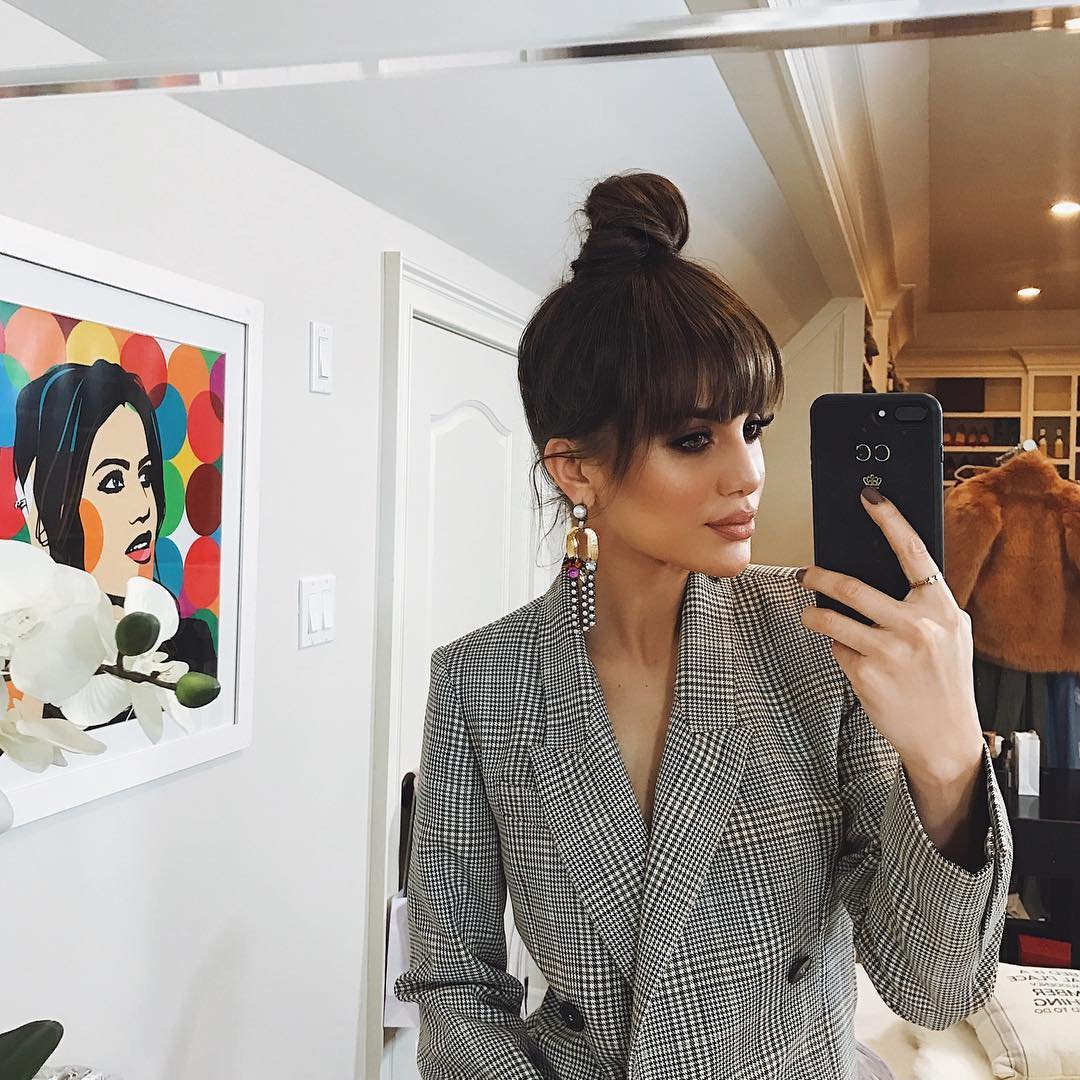 First things first, no matter what you might see on television, split ends cannot be cured. You can cover them up temporarily with proper conditioning and a good serum, but when you wash your hair, they will show up again. So, your best option is to prevent them from happening in the first place. And here's how to prevent split ends...
You really don't need me to explain this to you – hair that is strong on the inside will not split on the outside. So, to prevent split ends you have to make your hair stronger. How do you do that? Why the easiest way of course – by having a balanced diet and drinking plenty of water!
Plants aren't the only things that need to be hydrated. Your hair needs to maintain a balanced level of moisture. Therefore, apply hydrating masques regularly. The masques that are made for home use can be used on a weekly basis. However, salon treatments are more concentrated in nature and need to be done once in 6-8 weeks.
There is a difference between shampooing enough and shampooing obsessively. Your body produces oil known as sebum which helps maintain balance in the hair and scalp. When you shampoo you remove these oils which, when done in moderation, is necessary to remove buildup and trapped dirt. However excessive shampooing strips hair of these essential oils leading to dry and weak hair and consequently split ends!
Of course you've heard it before and you are not going to hear the end of it yet – using hot metals on hair is going to cause dryness and weakening, which will eventually lead to split ends and hair fall trouble. So, while I do not ask you to abstain from using flat irons or rollers, I am simply preaching moderation. Or else, stop complaining already!
5.

Stay Protected in Summers
During summer months, the sun, chlorine and saltwater cause a lot of damage to your hair. And it's not just the dryness and weakening that I am talking about – there is a horrible discoloration that comes about and it's not limited to people who color their hair. So, try not to step into the pool or the sea without applying the right kind of products that block absorption of saltwater and chlorine and protect from the harmful effects of the sun.
Why do you feel the need to wrestle with your hair when it is at its most vulnerable? Wet hair is more susceptible to breakage so after you step out of the shower please do not wring, twist and mash your hair with a towel. This can cause the cuticle to wear down, bend and of course, eventually break. Be gentle, will you? Take the non-violent road and your hair will love you for it.
Like I mentioned before, wet hair is fragile. When you brush hair while it is wet, it stretches like elastic owing to its weakened state. And if you brush too hard, the hair strand will snap. To untangle your hair after a bath, use a wide tooth comb.
Regular trims are a must for the health of your hair – whether you want to grow it out or keep it short. It keeps your hair shaft healthy – not just in terms of appearance but also in terms of structure. Skipping regular trims is just inviting trouble for your hair...as if it isn't in enough trouble already!
Like I said before – you cannot avoid split ends completely. You can, however, take steps to avoid it or minimize it. What do you do to keep your hair healthy and strong? Do you have any personal hair care tips you'd like to share with us?
Top image source: stylebakeryteen.com
{{#comments_count}} Show Commnents ({{comments_count}}) {{/comments_count}}