Are you on the hunt for inexpensive, quality shampoos without sulfates? Sulfates have been big news in the beauty world because we've been learning about the negative effects of sulfates on our hair and overall health. The Journal of American College of Toxicology found that Sodium Laurel Sulfate, which is the most common sulfate found in shampoos and toothpastes, can irritate our eyes and skin. Other studies have shown that sulfates have corrosive properties and that they have the power to permeate organs. So, if you're looking for some more natural alternatives, try out some of these excellent shampoos without sulfates!
1

Carol's Daughter Black Vanilla Moisturizing Sulfate-Free Shampoo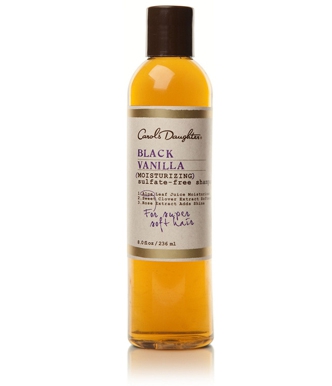 If you have chemically-treated hair, one of the best shampoos without sulfates is by Carol's Daughter. This moisturizing shampoo not only reduces frizz, but it also gently cleanses and adds moisture to thirsty tresses without weighing hair down. You'll love the hydrating properties of this gentle shampoo and the addicting vanilla fragrance! Find it at Macy's for $13.
2

Shea Moisture Organic Shea Butter Curl & Shine Shampoo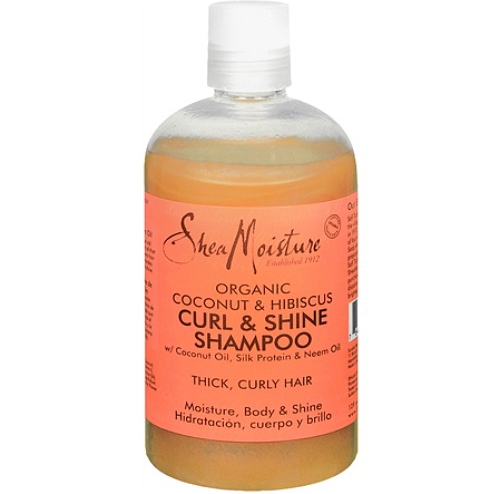 Ladies with curly locks will love this sulfate-free shampoo from Shea Moisture. If you aren't familiar with the brand, Shea Moisture makes a great line of organic hair care and skin care products for the family. Try this curl and shine shampoo to moisturize, protect hair from heat and chemical damage, strengthen and add shine to thick, curly hair! Find this at most drugstores for about $10.
3

L'Oreal EverStrong Sulfate-Free Fortify System Hydrate Shampoo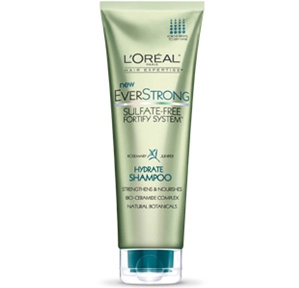 If you have hair that feels weak or brittle, you might want to give L'Oreal's Everstrong a whirl. This shampoo is gentle on hair yet leaves it strong, shiny and nourished. This shampoo also has an energizing fragrance that'll really wake up your senses in the morning and still lathers despite not having any sulfates in it! Find this at Walmart for $6.
4

Renpure Organics Argan Oil Luxurious Shampoo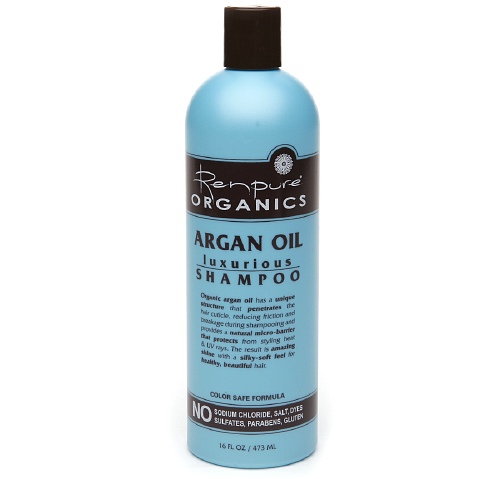 This is another moisturizing shampoo without sulfates that's incredible for hair that lacks strength. If you frequently experience breakage or frizz, Renpure's Argan Oil shampoo is perfect for gals who want a gentle cleanser with penetrating moisture to protect your hair, reduce friction and breakage with all natural ingredients! Find this at Walgreens for around $4.
5

Organix Thick & Full Shampoo Biotin & Collagen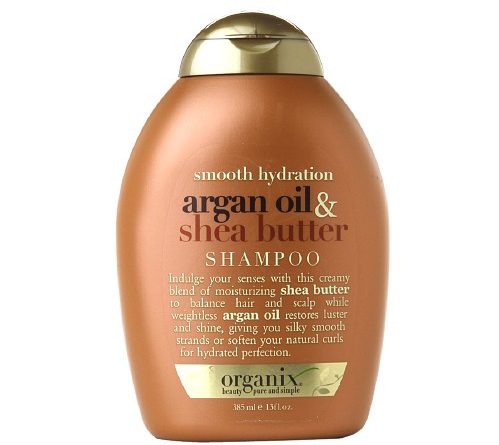 Organix is another line of sulfate-free shampoos, conditioners and body care products. Their newest product from their line of hair care is Biotin & Collagen. This shampoo without sulfates also does not contain any parabens and is gentle on color-treated hair. If your hair is thin or feeling lifeless, this shampoo can help add volume and strength to your hair!
6

Desert Essence Shampoo for Oily Hair in Lemon Tea Tree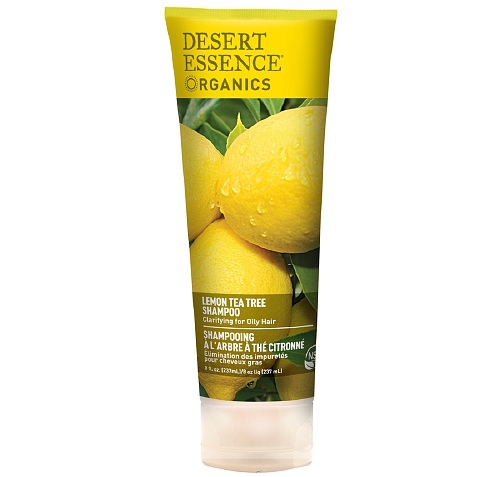 Sulfates tend to dry out hair, but if you have oily hair, Desert Essence's shampoo is a citrusy dream! This sulfate-free shampoo contains Australian Tea Tree Oil to remove excess oil and product build-up and smells like a bowl of lemons! It's also vegan, gluten-free and cruelty-free so you can feel good about sudsing up with this shampoo! Find it at The Vitamin Shoppe for $7.99.
7

AVEENO PURE RENEWAL SHAMPOO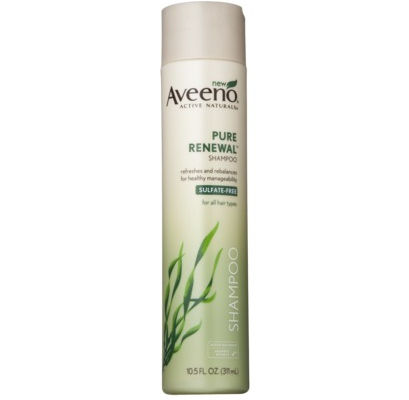 Last but not least, Aveeno's sulfate-free shampoo can help renew and balance your hair's natural moisture levels to leave your hair healthier, stronger and free of impurities. This shampoo appears to be a hot product for ladies with oily and dry hair! Try this out for yourself to see and feel a difference in your hair! Find it at Target for $5.99.
Sulfate-free shampoos don't have to cost a lot in order to get the results you want! There are plenty of options in sulfate-free shampoos that don't have a high price tag attached. If you've been wanting to try out a shampoo without sulfates, why not try a bargain brand first to test it out? Do you use sulfate-free products? If so, what's your favorite brand?
Sources: smartklean.wordpress.com, cir-safety.org