If your unruly tendrils have got you down, then you have no doubt searched high and low for the best products for curly hair. Those of us with curly hair know that some days are wonderful, with healthy, full ringlets sitting perfectly, and others are disastrous messes of frizz and fly-ways. I've compiled this list of the 7 best products for curly hair to save you many trips to various drugstores and countless days of too flat, too big, too dry and too crunchy hair. Do yourself a favor and put these in your arsenal.
---
1

John Frieda Frizz-Ease Secret Weapon Flawless Finishing Cream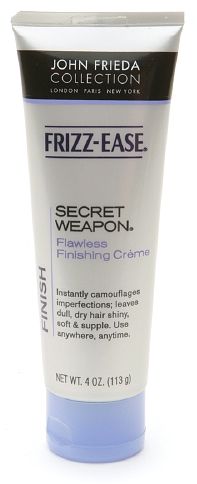 drugstore.com
This finishing cream is designed to smooth straightened hair but it doubles as a styling cream. Work it through wet hair for a shinier, more manageable mane. The avocado oil tames restless fly-aways and leaves hair soft and silky,which makes this finishing cream one of the best products for curly hair.
---
2

Bumble and Bumble Curl Conscious Curl Creme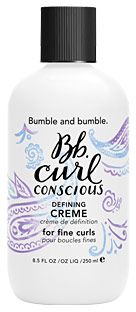 bumbleandbumble.com
This creme is made specifically for finer, curls so if you have a full head of curls you may need something a little stronger. It works great for leaving hair soft, not crunchy and brings out the curls in wavy hair. I prefer a creme texture for silkier curls. Apply a dime sized amount throughout wet hair and let it air dry for best results.
---
3

Aussie Sprunch Hair Spray Flexible Hold

drugstore.com
I normally recommend that anyone with curly hair stay far away from hair spray, but this gentle spray is perfect for finishing a set look. Great for those days when your curly hair dries perfectly and you just want it to stay exactly as it is without looking like a windstorm raged through it by the time you arrive back home. Aussie Sprunch spray is one of the best products for curly hair because of it's flexible, soft hold and it's ability to keep curls tame throughout the day. Spritz on lightly before walking our the door for an all-day look.
---
4

Frederic Fekkai Luscious Curls Shampoo and Conditioner

amazon.com
The first step to healthy curls is in the suds. Many women searching for the best products for curly hair don't realize how important a proper shampoo is. This is the best shampoo that I have found for my thick, curly hair. It smells delicious and doesn't weigh down curls. It creates light, airy tendrils without the flyaways and frizz.
---
5

Moroccanoil Intense Curl Cream

amazon.com
Moroccan oil and Argan oil have been a hot commodity over the past couple of years. It was first introduced to me by my stylist and I quickly started using it daily for its moisturizing effects. So when I found a curl cream with this sought after ingredient, I immediately put it to the test. A small amount in the palm of the hand worked through wet curls will leave smooth, sexy curls that feel great to the touch.
---
6

Deva Curl Diffuser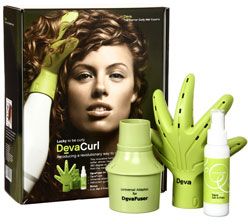 overstock.com
For a lot of women with curly hair, the hair dryer is enemy number one. Too much heat added to wavy locks can create a frizzy mess. The Deva Curl Diffuser, however, attaches to the end of your hair dryer to surround the curl and coax out beautiful tendrils without overheating your hair.
---
7

Miss Jessie's Pillow Soft Curls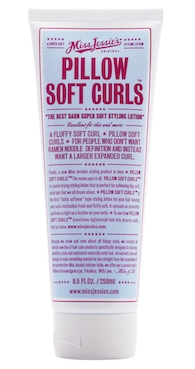 missjessies.com
A quarter size amount of this delicious smelling cream worked through wet hair give big, beautiful full-bodied curls. If you are looking for a tighter curl, check out Miss Jessie's Curly Pudding and Miss Jessie's Curly Meringue, but for movie star, sexy curls this product is the best on the market.
What do you think? Do you agree or disagree with any of these picks for the best products for curly hair or have any to add? Let me know!
More
---
Comments
Popular
Recent