7 Delightful Hairstyle Ideas for Long Hair This Summer ...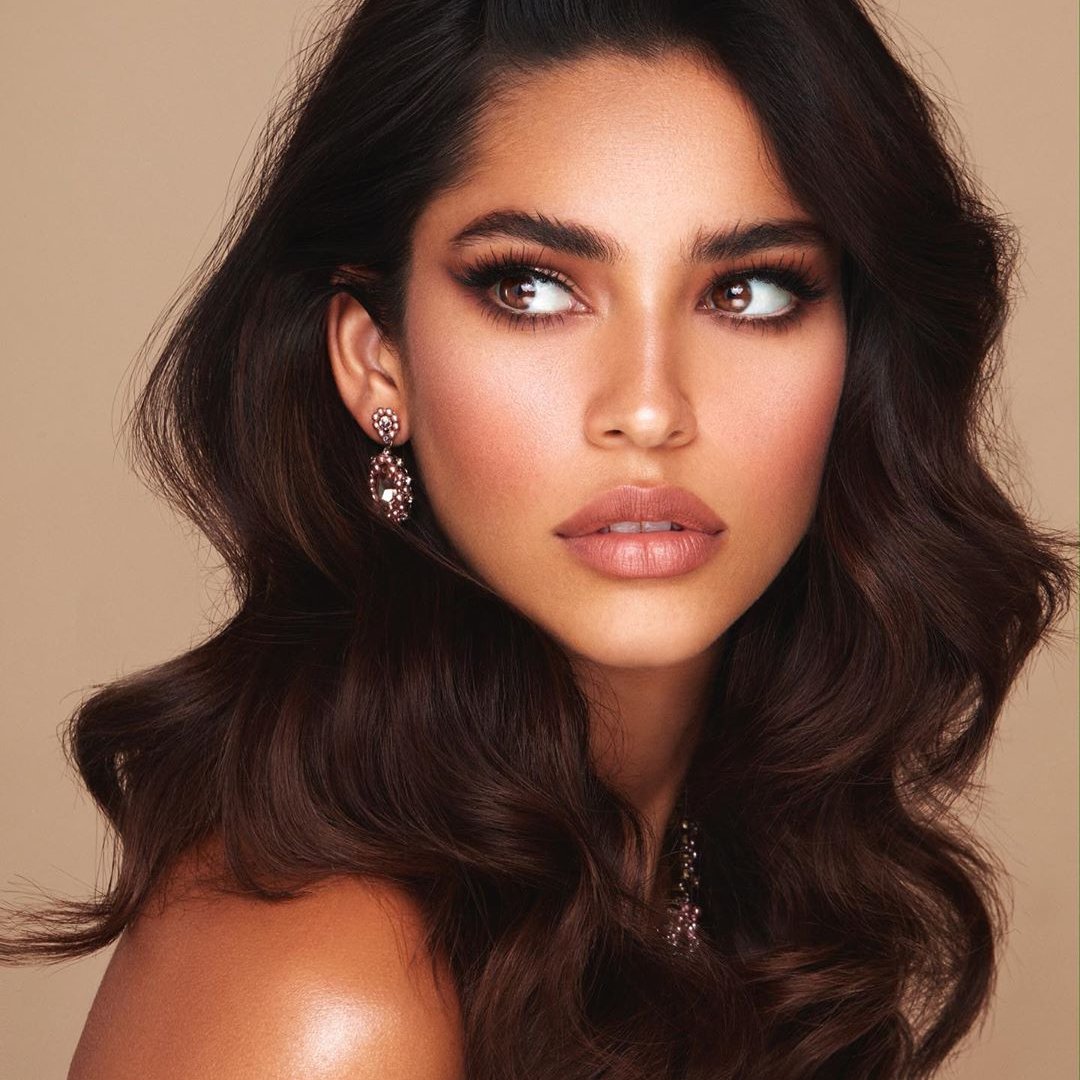 For all you beautiful ladies that are bestowed with lovely long locks, here are some great hairstyle ideas for long hair that you can try this summer. I personally don't like a ton of maintenance but as with anything, the longer you spend styling your hair, the better the outcome! Some of these ideas will look better if you visit a professional hair salon, while others you can easily try at home. Either way, I hope you get to try some of these hairstyle ideas for long hair.
Getting the messy beach waves look for summertime is one of the best hairstyle ideas for long hair, as it looks like you've just been for a quick dip in the ocean. The overall effect will make you look sultry, sensual and innocent all at the same time. Add movement to your hair by wrapping the ends of your hair around a curling hair iron in sections, leaving a little bit of the end loose (don't curl the very ends of the hair – if you do, you can always use a flat iron to smooth down the curls at the ends). Finally, spray a texturizing salt spray (like Bumble & Bumble's Surf Spray) when your hair is upside down, rake your hands through your hair and twist the ends into mini dreadlocks.
Easiest to pull off if you have long locks, but you can also get the look with most lengths by French braiding across the top (as opposed to wrapping a single braid around your head). This classic day-to-night braid is a great way to get your mane off your face and it looks good from any angle. Comb the back of your head in a zig-zag parting (to avoid any harsh lines at the back), then section off one side of the hair while you braid across the top of the other side (do an inverse braid), then braid the other side of the head. Then, wrap the two braids together across the back of the head using bobby pins to secure them in place. Pull on any braid loops to make them look less harsh against the head. Spray hairspray to finish.
This can make you look gorgeous and polished at the same time and it's something every woman can do at home! Make sure your hair is two-days old, so not completely clean. Brush your hair and pull it into a high elastic hair band at the back of the head. Use a toothbrush (a new one obviously) to help smooth out those baby hairs and stragglers at the front and sides, especially once you've pulled the hair taut. Feel free to wrap some hair around the elastic band and secure the wrapped piece with bobby pins. Finish with hair spray, serum or other smoothing agent to make the ponytail look sleeker and less dry at the ends.
4.

Old Hollywood Glam Look
Smooth your tresses with lots of body, curls and waves towards the neckline – a must have hairdo if you're attending a summer cocktail party or just want to look really good during a weekend espresso-induced shopping session with your girlfriends! First dust your hair with hairspray, then section off the hair and run a curling iron throughout, working from the back to the front, wrapping and twisting the hair around the iron (you don't even need to open up the clamp). Let the hair form into a nice wave-pattern. Finally, take a natural bristle brush and brush through the pattern and finish with hair spray.
5.

The Braided Side Chignon
This hairstyle looks elegantly simple and oh so pretty, and if you are looking to emulate the Duchess of Cambridge's hairstyles, a.k.a. Princess Kate, then this one is for you! Create a loose ponytail, split it into two sections and do two old-fashioned braids on both ponytails. Tie them both at the bottom with an elastic band and begin to loosen the bottom of the braids to create a bit of texture. Then roll up the braids and secure with pins (as many as you need).
A modern twist on what has become a pretty popular, or should I say common, up-do, particularly if you haven't washed your hair in a while and need to! We've all been there, haven't we, ladies? It will also take you from day-to-night as it looks both decorative and minimalistic. Start with a basic ponytail and tie it at the back, then part the ponytail into three strands and traditionally braid it. Finish off with a hair band, then wrap the braid around itself on the top of your head. Smooth any strays with hair spray and use clips or a hair band to secure the braid on top of your head.
This is a great hairstyle if you have some bangs (or a fringe if you live in the UK), and you're looking to switch up your day-day look. It can be glamorous or casual depending on how you work it. Start by spraying hair spray at the fringe area and braid three strands of hair at the front of your head twice, then incorporate a new strand of hair as a replacement for one of the three. Continue the process all the way across the front of your head until you want to pin or tie it back. Voila!
These hair ideas are all super cute, feminine and will make you look great this summer. What are some long hairstyle ideas you'll be doing this summer?
{{#comments_count}} Show Commnents ({{comments_count}}) {{/comments_count}}