Follow These Tips for the Perfect Holiday Updo ...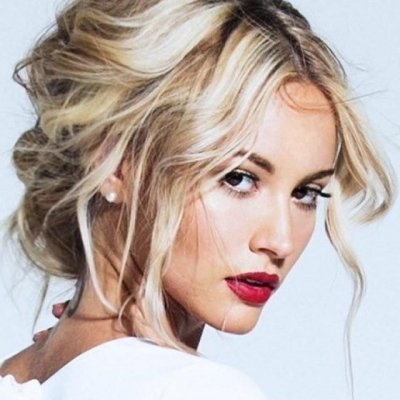 The perfect holiday updo is a hairstyle many girls dream of wearing. It's an elegant and classy hairstyle that leaves an impression. It's the perfect choice to go with a party dress or that sexy number you've been hiding back in your closet. These are some tips to help you achieve the perfect holiday updo.
A holiday updo is much easier to pull off if you start with dirty hair. Clean hair is going to slide right out of your hands. Dirty hair has a bit more grit and texture to it, making it easier to mold into the style you want. Second day hair is ideal for updo haistyles. If you absolutely can't start with dirty hair, add a bit of dry shampoo to the roots to give it texture.
Another part of adding texture is to curl your hair before you attempt an updo. Make sure to add an allover spritz of hairspray to it, too. If your hair is naturally wavy or curly then you can skip this step. Trying to style an updo with straight hair is what you want to avoid. Hair that is naturally curly or has been curled will cooperate better.
Once you get your hair into the style of updo that you prefer, you want to spray it well. It's best to use a firm hold hairspray for this. You want to spray your hair from all angles. It can even be helpful to spray your palm and then add hairspray by hand to areas that may seem especially prone to falling. If you style your hair into a twist or a bun, this works wonderfully.
This one's totally optional. If you want to add a bit of glitz to your hair, you can spray in a bit of glitter. I think too much glitter can look overdone but a tiny spritz can look glamorous. It also depends on what occasion you're dressing for. But if you feel it's right for you and the occasion, try a bit of glitter hairspray.
If you're wearing an updo, you need to be prepared for it to fall. Gravity works against you so it's always possible. Make sure to tuck a comb, bobby pins and hairspray into your purse so you're ready if disaster strikes. Of course you want to do all you can to prevent this from happening by making sure your updo is pinned and sprayed securely before you venture out. It's also nice to just be able to touch up your hairstyle because you have the essentials with you.
You may want to add a bit of decoration to your holiday updo. There are many ways you can do this. You can add a decorative flower or a beaded headband. There are also decorative claws and barrettes. If you choose to add a decorative hair accessory then you probably want to go for a simple pair of stud earrings so there's no competition between your hair accessory and your earrings.
7.

Pair with the Perfect Earrings
A holiday updo is the style you want to wear when you wear attention grabbing earrings. Of course, you don't want to do this if you have an elaborate accessory in your hair. But if you keep your hair void of accessories, your ears will have the spotlight. Break out your favorite pair of statement earrings. It'll be the finishing touch for your holiday updo.
Do you love to wear updos in the holiday season? What are your secrets to making them beautiful? I'm excited to read your comments.
{{#comments_count}} Show Commnents ({{comments_count}}) {{/comments_count}}