Geometric haircuts are getting more and more popular, and the more sharply angled, eye-catching, or unexpected, the better. If you love playing around with your hair, this might be the trend for you. It's just hair, after all, and it always grows back. Still, it takes a bold soul to try out a truly geometric 'do.
---
1

Oh, the Swoop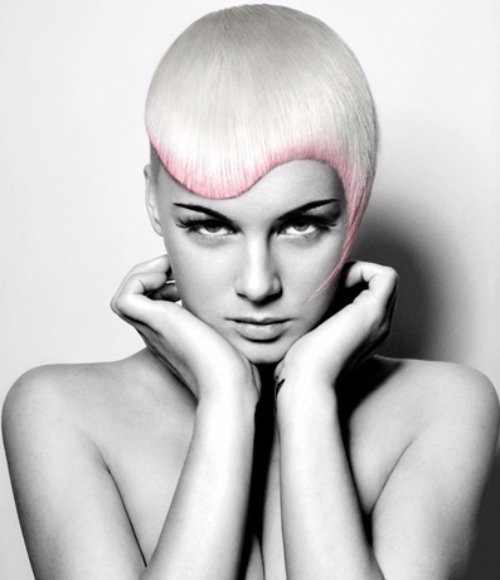 Man, that is a sexy curve, isn't it?
---
2

A New Kind of Asymmetry
Bangs and a bowl cut. The cotton candy color brings it all together.
3

A Jagged Little Pill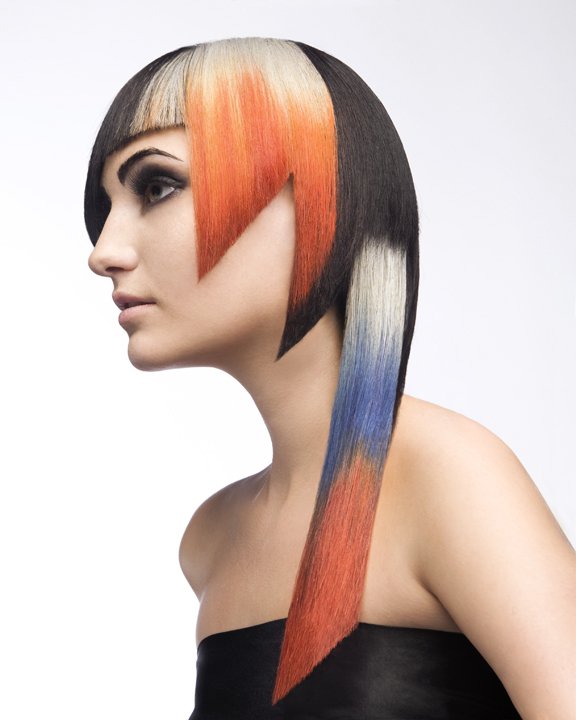 Seriously, this looks like an ode to Alanis Morissette.
---
4

A Subtle Sort of Geometry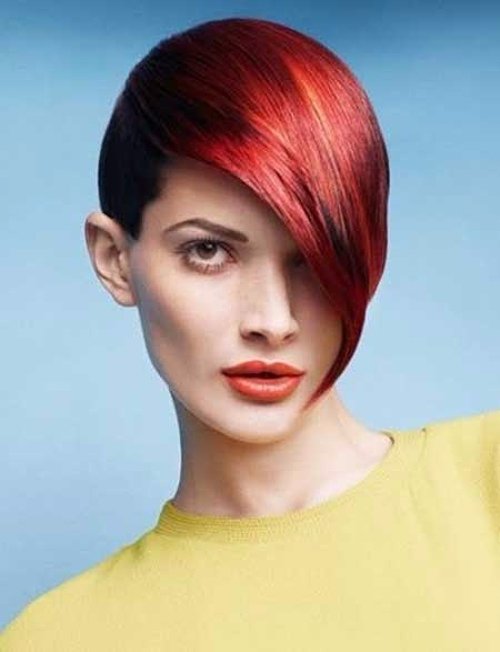 If you're wary about the more severe examples of the trend but still want to try it, just choose a subtle style.
---
5

Sharp Angles + Color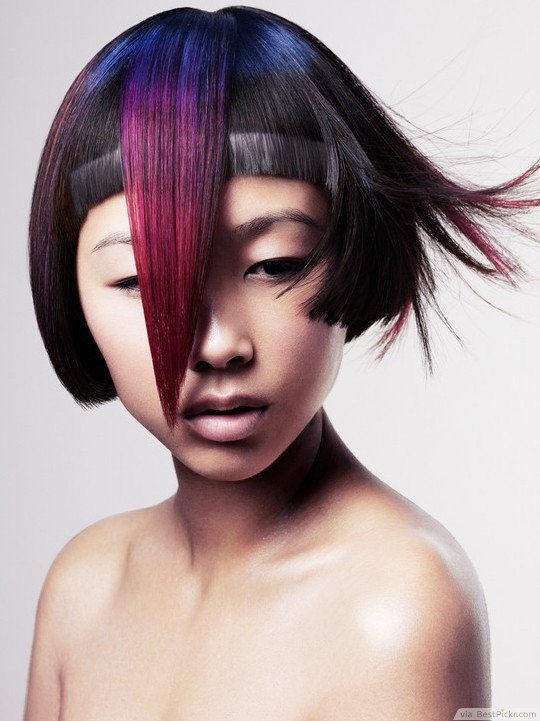 Would you ever be bold enough to try something like this?
---
6

Ravishing Red Geometry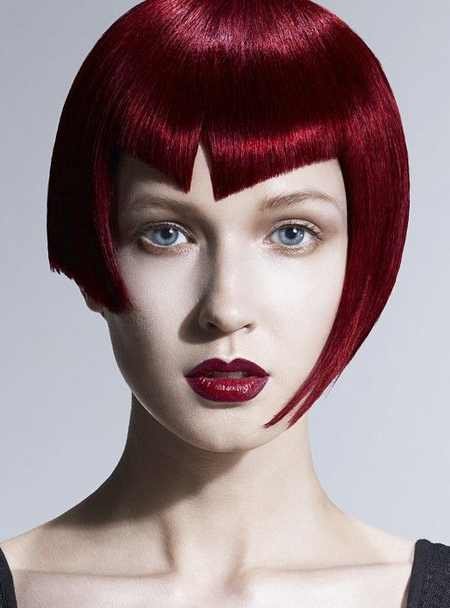 I love this color, plus I'm digging the asymmetry of the bob. Not so much the bangs, though.
---
7

Uneven Fringe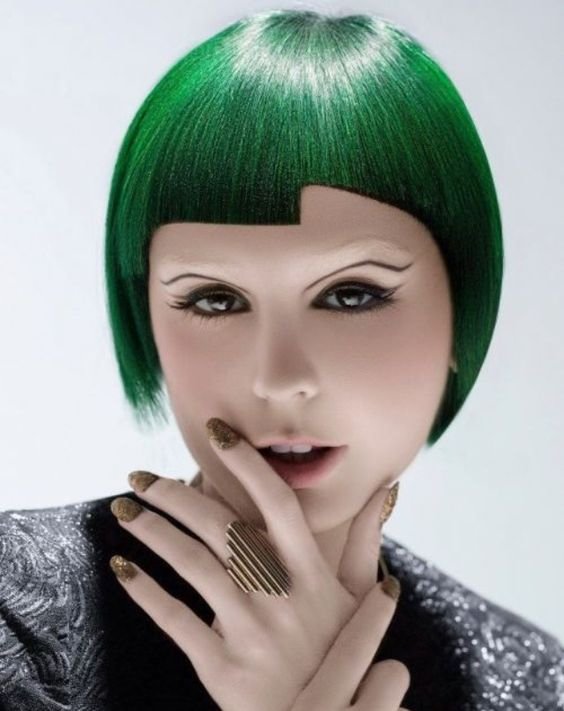 That color takes this cut to a whole new level.
---
8

An Extreme Undercut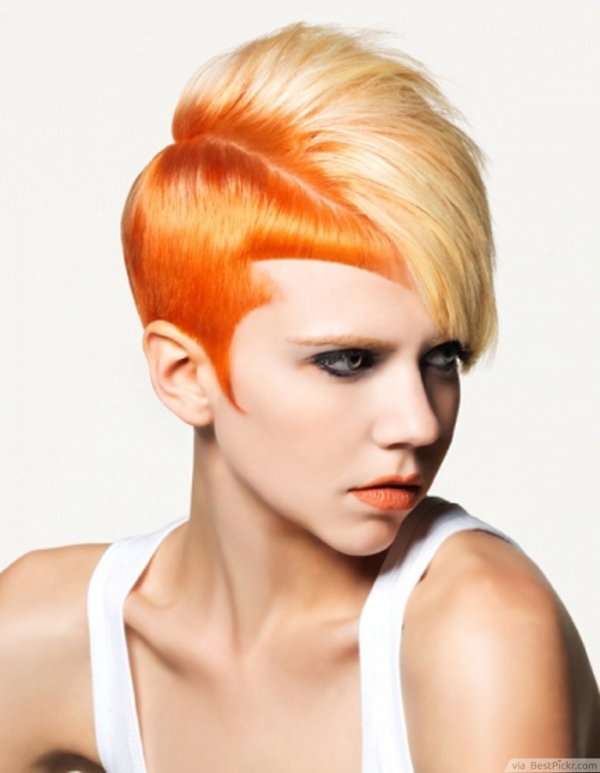 This is pretty out of this world. No fake, though, the color fade is really pretty.
---
9

A New Way to Fade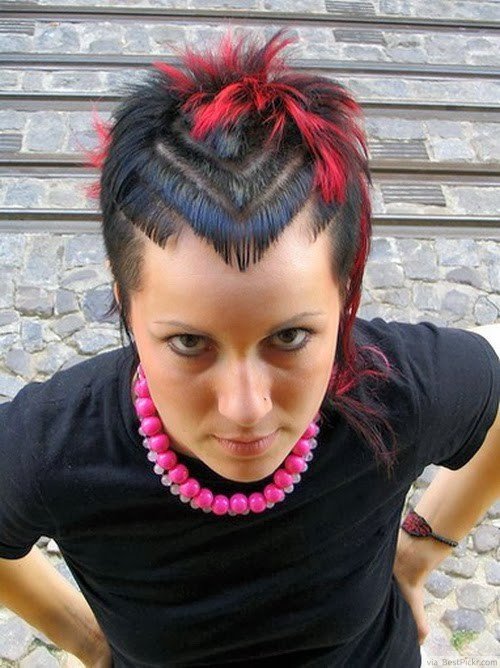 I can only imagine how frustrating it feels to grow out a cut like this.
---
10

The Long and Short of It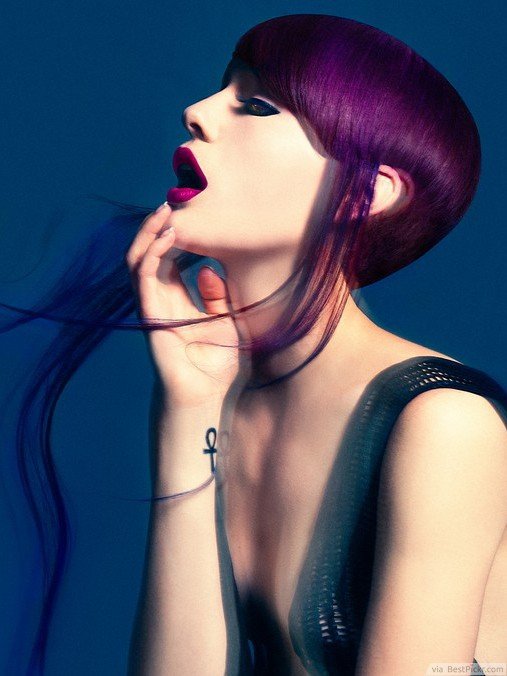 There's something floaty and surreal about those long pieces. Love that deep, dark purple, too!
---
11

An Updated Kate Gosselin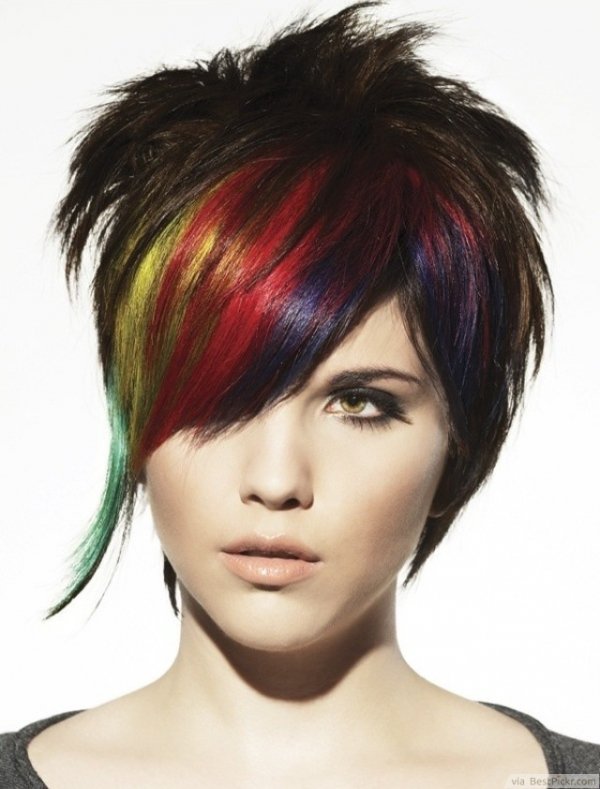 Sorry, sorry. I actually think this is really gorgeous.
---
12

There's a Lot Going on Here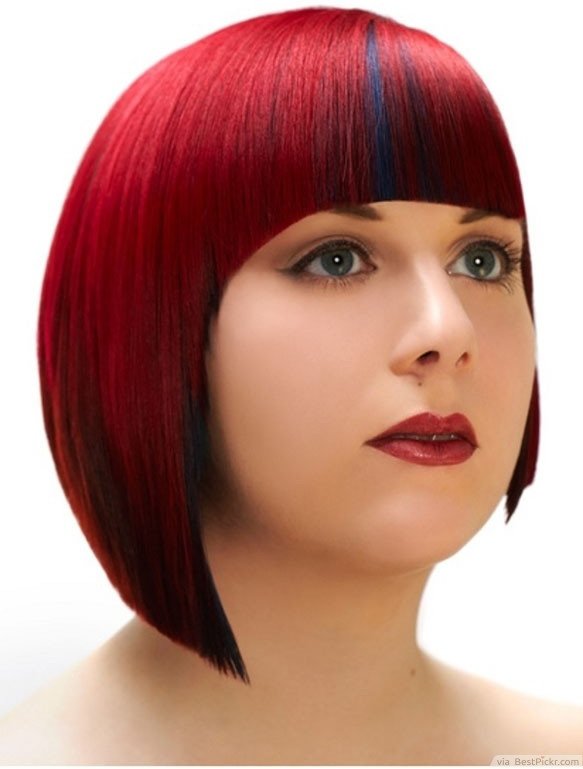 It's like a bob meets a bowl cut and it's all asymmetrical.
---
13

Buzzed and Tousled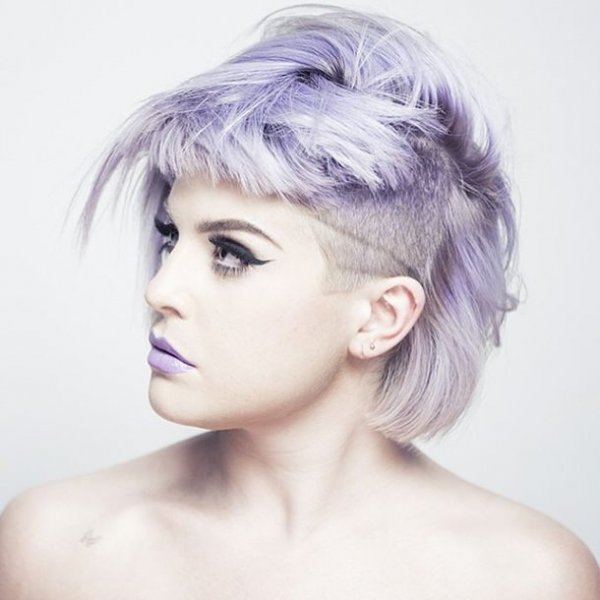 Kelly Osbourne knew this was going to be a trend forever ago.
---
14

This Woman is a Goddess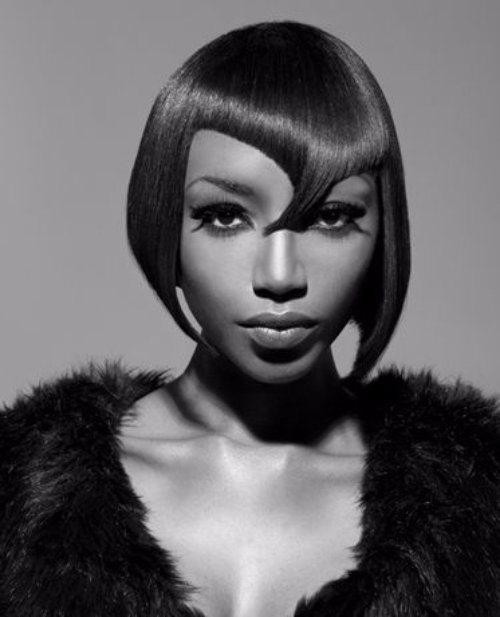 I want to find her and profess my undying admiration.
---
15

Sci-fi Sassy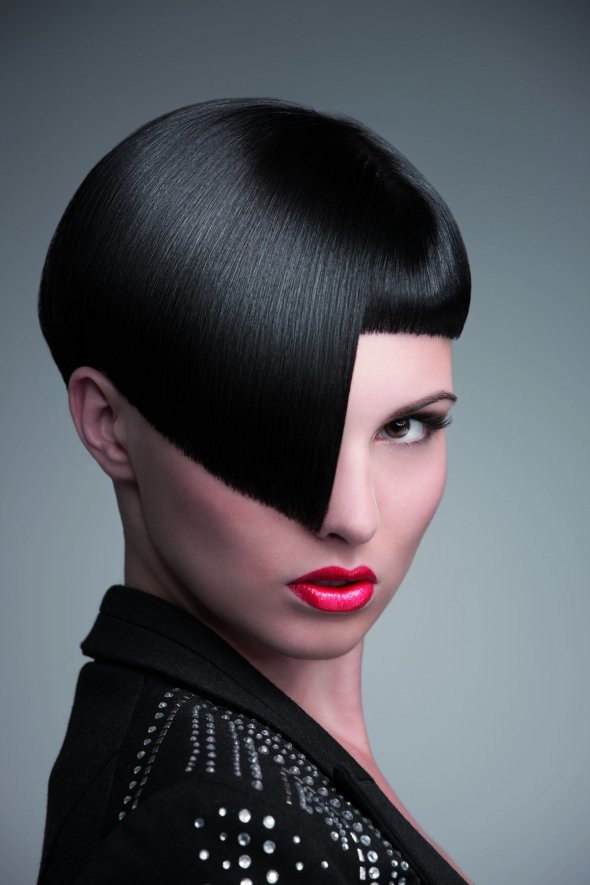 This clearly comes straight from the future.
---
16

Blunt Bangs with a Little Cheek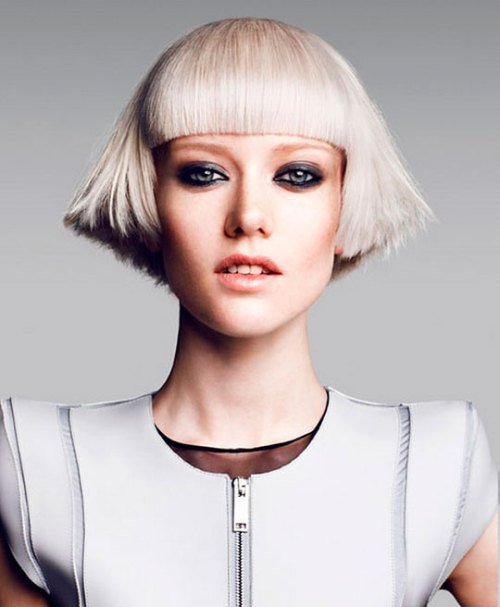 This is all kinds of adorable, though.
---
17

Stair-step Style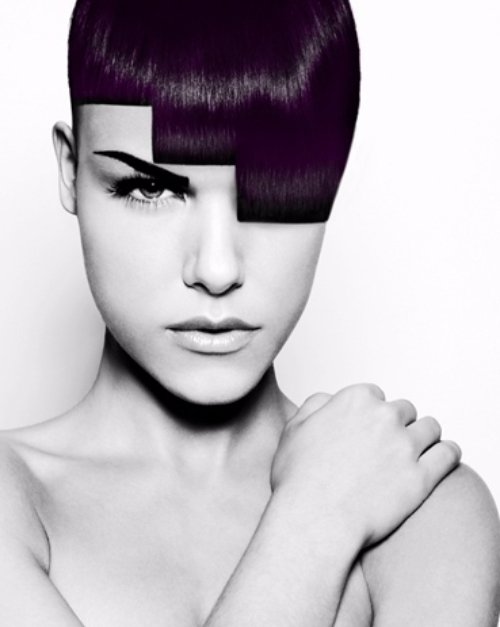 This takes serious commitment to bangs. I mean, that's insane. Gorgeous pic, though.
Do you like geometry enough to incorporate it into your hairstyle? I failed math, so I'm going with a big nope. I'll continue admiring the style from afar.
---
Comments
Popular
Related
Recent