Ok, ladies, if you think you need special products for tightly curled hair you are right. Very tightly curled/kinky/coily hair is often fragile, dry and sometimes product resistant. Because of this, it requires a little extra attention to ingredients and application. There are many products out there for natural hair but not all work well together for tightly curled hair. And as we know, products that play well together stay together for lasting hold and beautiful style. Check out this list of fifteen great products for tightly curled hair.
---
1

As I Am Coconut Cowash Cleansing Conditioner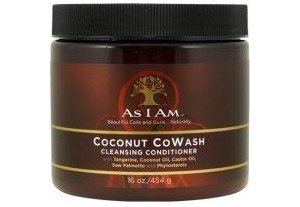 The As I Am has fantastic products for tightly curled hair. Heck, all manner of curly hair textures can benefit from the all-natural ingredients, especially the coconut and castor oil. Can you say shine and growth? This co-wash cleanser is gentle on your fragile strands. The scent is heavenly and the slip is out of this world.
---
2

Curl Junkie Daily Fix Cleansing Conditioner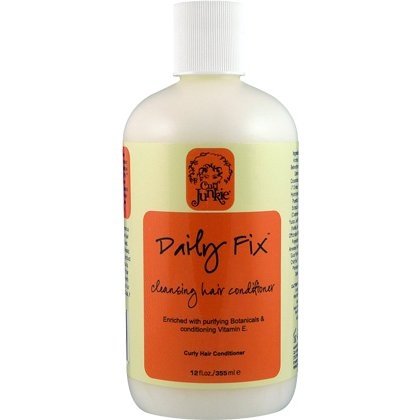 If you practice a co-wash regimen consider adding this cleanser to your rotation. This cleansing conditioner makes your scalp tingle and leaves your hair clean but not stripped. It is free of glycerin, parabens, silicones and harsh-sulfates. Yeah, baby!
3

Pantene Pro-V Truly Natural Hair Co-Wash Cleansing Conditioner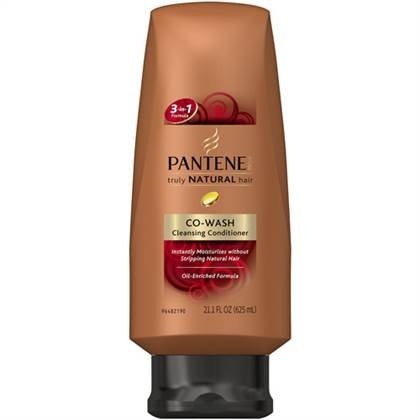 Pantene has more shampoo varieties than I can count and this one is a gem. Creamy but never heavy, it cleanses well and has lasting moisture. Kinky/coily/tightly curly hair loves the slip and coconut oil infused shine.
---
4

Blended Beauty Soy Shampoo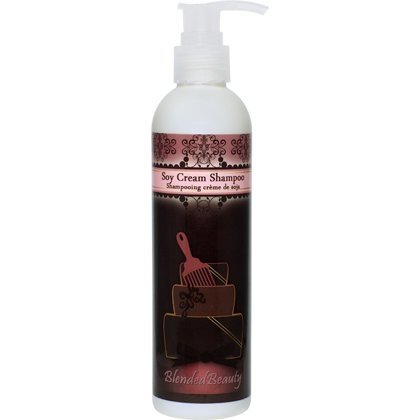 This creamy shampoo is a bit on the pricy side but worth the investment. The soy and castor oil helps retain moisture and detoxify your scalp to encourage growth. It is also gentle enough for daily use on color treated natural hair and children.
---
5

Elucence Moisture Balancing Conditioner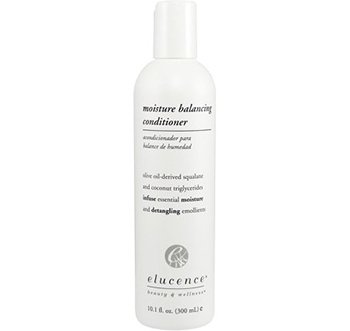 If you need a thick and creamy conditioner with lots of slip to detangle your kinky/coily hair this one will not disappoint. The combination of olive oil, coconut oil and essential triglycerides minimizes breakage, increases shine and makes combing much easier.
---
6

Darcy's Botanicals Tucuma Butter Moisture Whip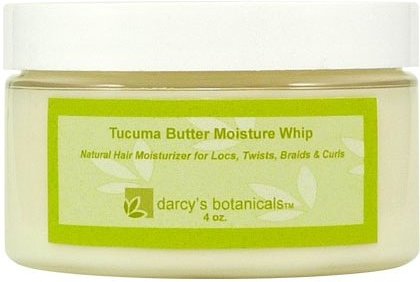 OK, this is the creamiest leave-in conditioner around. It glides on like whipped butter and smells like a dream. Darcy's Botanicals has been around for a long time and has quite a following. With ingredients like aloe avocado and grape seed oil, it is easy to see why.
---
7

Oyin Handmade Honey Hemp Conditioner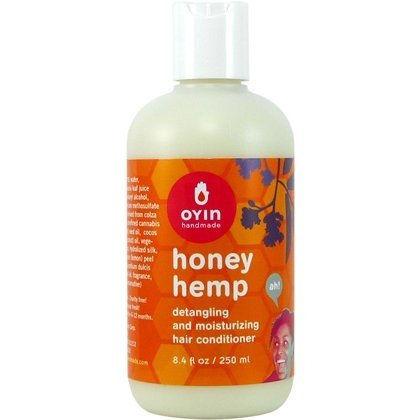 The ingredients contained in this conditioner soften hair instantly. Use this on kinky/coily children for quick coil release and easy no-fuss detangling. It is perfect for extremely thick kinky/curly hair. Love this!
---
8

Jessicurl Deep Conditioning Treatment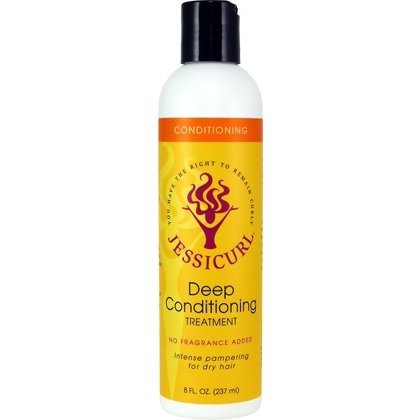 Many kinky/coily haired sisters in curl experience low porosity, so it is essential to use a heating cap to ensure conditioning uptake. It also contains one of my favorites– peppermint oil for scalp stimulation and hair growth.
---
9

Shea Moisture African Black Soap Purification Masque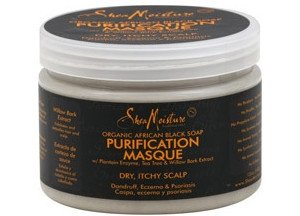 This is one of the best products in the SheaMoisture line. African Black Soap is a natural exfoliant that reduces inflammation and skin irritations. It also absorbs impurities and removes buildup all while moisturizing and strengthening your strands.
---
10

Curl Junkie Curl Rehab Moisturizing Hair Treatment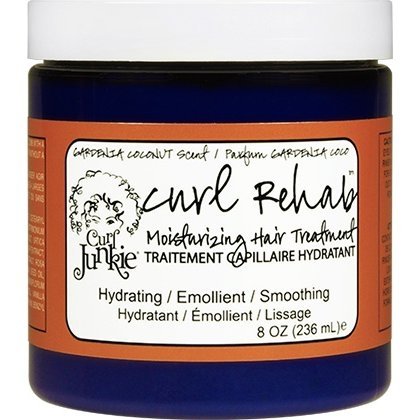 Curl Junkie is on a roll with its products. You can count on each one for fabulous results no matter your hair type. The ingredients contain horsetail, a silica rich herb that helps strengthen hair. The treatment also provides reliable slip, moisture and shine every time.
---
11

EDEN Bodyworks Coconut Shea All Natural Leave-in Conditioner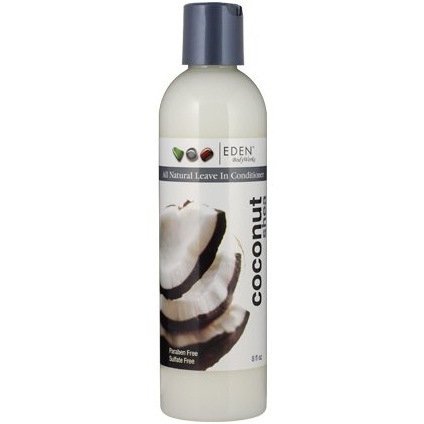 Every kinky/coily/girl needs a good leave-in conditioner. The EDEN leave-in contains coconut oil to penetrate the cuticle and shea butter to seal in the moisture – two ingredients our hair loves. The shea butter is good for both hair and skin, so your scalp will love it, too! It is heavy so use sparingly.
---
12

Cantu Shea Butter Leave-in Conditioning Repair Cream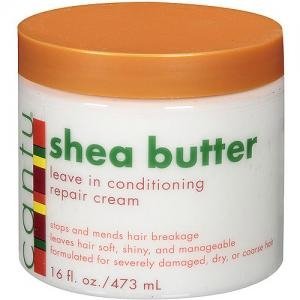 Cantu has a great line of products of which this was my first leave-in conditioner. It is nourishing and creamy. I like to use this one for all of my protective styles. It dries clear and gives my hair long lasting moisture.
---
13

Oyin Handmade Hair Dew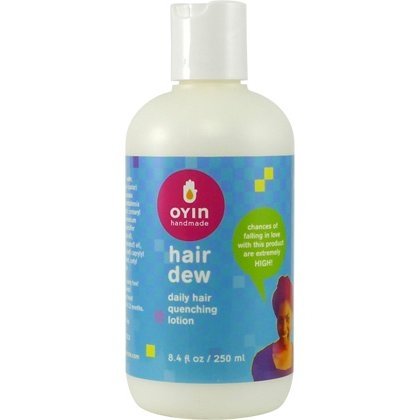 If you need to refresh a twist out or redo that three-day old Bantu Knot style then give this product a try. It is rich enough to nourish kinky/coily locks but light enough for daily use. Best of all, it is glycerin free! Tightly curled/spongy/kinky hair soaks it up!
---
14

Original Moxie Just Gel Styling Concentrate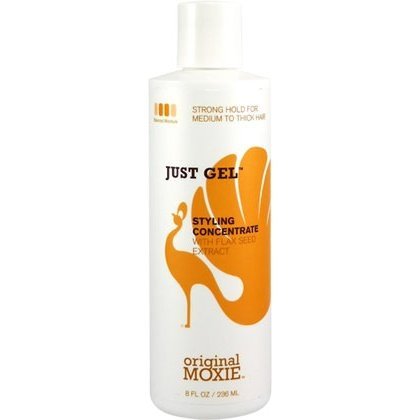 This stuff right here works well on curls of all textures but provides fantastic hold for very tightly curled/coily/kinky hair. Apply over your leave-in as a final step in setting your style. Original Moxie Just Gel is alcohol free, leaving hair feeling soft not crunchy.
---
15

Darcy's Botanicals Sweet Cocoa Bean Curl Smoothing Cream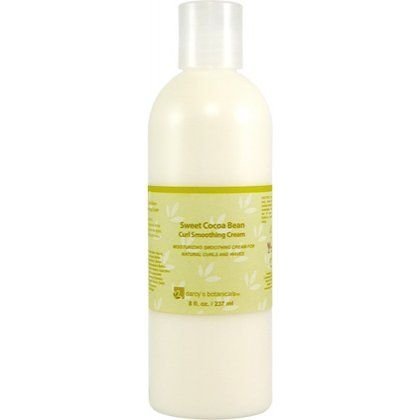 An effective leave-in conditioner will nourish while smoothing curls and taming frizz. This underrated product does all of the above with the help of several essential oils and butters. It is a smoothing cream that lives up to its name.
Kinky/coily/curly hair is fabulous! It is also fabulously widely ranging in texture. While some are low porosity others soak up moisture like no bodies business. We are versatile ladies, as are our hair care routines. What's yours? Please share with us.
---
Comments
Popular
Related
Recent