Hair Products You Can Afford to Buy Cheap ...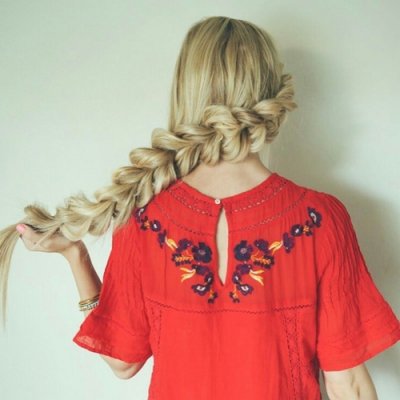 I've already talked about the hair products you should splash out on, but where can you afford to make economies? If you're spending on some things, you'll need to save on others, or caring for your hair will cost you a small fortune! Fortunately some cheap products can be just as good, so look for cheaper versions of the following items …
Dry shampoo is becoming increasingly popular, not just to freshen up your hair between washes, but as a styling aid. And you don't need to spend a lot either. One of the most popular brands, Batiste, has been around for ages, and isn't horrendously expensive. And since you're brushing some of it out, why spend a fortune?
Leave-in conditioner is great if you're pushed for time or want your conditioner to go on working. And it's one of those products that you don't need to spend a lot on. There are plenty of decent inexpensive brands available; you just want one that's strong enough to moisturise your hair, but not so heavy that it weighs it down.
While it's worth spending more on a decent brush, you can afford to save when buying a comb. Inexpensive ones will do the job just as well. The key to getting a good cheap comb is to check that the teeth are smooth; any snags on them will catch your hair and may break it. And look for one with wide teeth so that it won't break wet hair.
This is one thing that you really don't need to spend a lot on. There are tons of hair bands, slides, flowers and the like at inexpensive prices. Besides, they'll probably soon break or get lost, so why spend a lot on something that may not last?
It can be worth spending more on a shampoo if you can afford it, but if you're on a budget you can generally get away with using a cheaper brand. The same is true of conditioner. After all, they just wash out! If your hair is difficult to look after or doesn't respond well to cheap shampoo then budget for a better brand.
If you love using a sea spray to get beach hair even when you've been nowhere near a beach, you really don't need to spend a lot. You can even make your own spray using a leave-in conditioner, coconut oil and sea salt. When you can make a spray for pennies, why spend a lot on a brand?
7.

Hairspray & Styling Products
You really don't need to spend a lot on hairspray and styling products. If a bargain product doesn't work for you, it's probably not the price that's at fault, but rather that the product isn't the right one for your hair. And if you use a product every day, you'll soon get through a bottle - who wants to be buying an expensive product every month?
Having great hair doesn't need to be expensive, although it's worth spending more on some items. You can also get a good haircut at very low prices if there is a training salon near you. Target your budget at those products that are worth spending more on, and save money on the above items.
{{#comments_count}} Show Commnents ({{comments_count}}) {{/comments_count}}