As winter comes to an end, the hair trends for spring start to take over. The hairstyles seen on various runways shows for spring are the perfect combination of daring and wearable. So don't be afraid to embrace these amazing hair trends for spring.
---
1

Knots

From from Gucci to Ralph Lauren, one of the most popular hair trends for spring 2013 is a tight knot. They are classy, composed, and ever so chic. To get the coveted tight knot look, blow-dry your hair and use smoothing serum to keep flyaways in check. Create a ponytail at the nape of your neck, tie your hair around, and secure with bobby pins. This is the perfect hairstyle for work to keep your hair out of your face and secured for the hectic day ahead of you.
2

Braided Beauty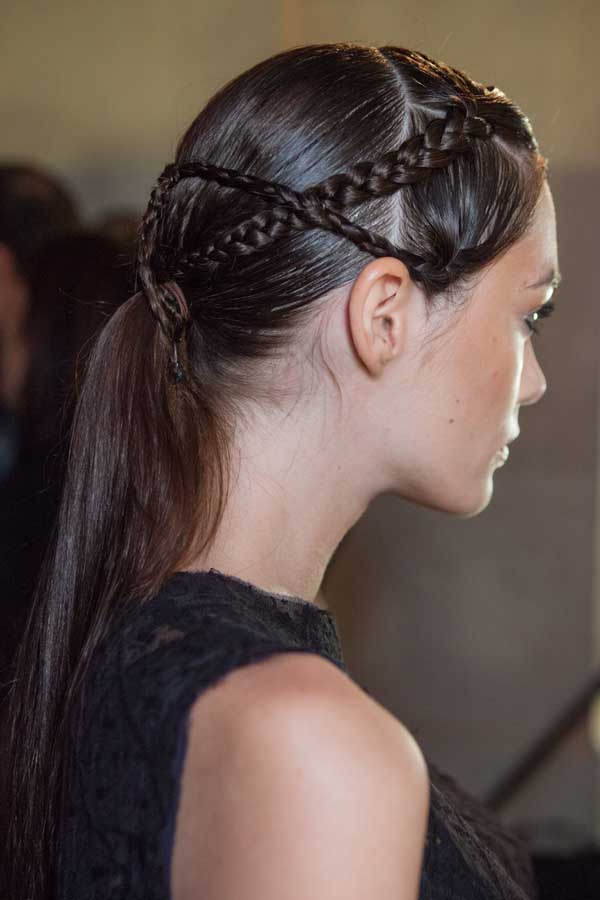 Braids are no longer reserved for little girls with their hair in plaits. The great thing about this style is the variety of ways you can wear it. This spring, braids are all about putting a twist on the classic hairstyle. Take a page from the Marchesa show and create crisscrossing braids across your head for a bold look. If that is a bit too out there for you, you can always try an adorable milkmaid or a simple messy braid.
---
3

Drop It Low (Pony)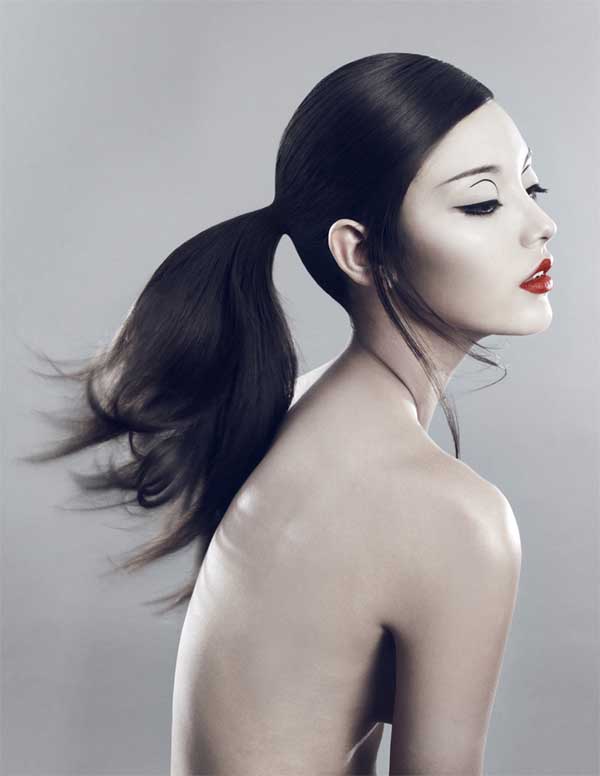 Similar to the knot trend, this is a classy and perfect way to keep hair out of your face while looking fabulous. A trend that used to be kept to the gym and lounging around your apartment has now been seen on runways from Michael Kors to Elie Saab. It may seem that there is only one way to rock a low pony, but designers across the board have shown subtle variations between them. You can play around with hair bands, make your hair sleek or messy, and even switch up your part to have some fun with it.
---
4

Slick It Back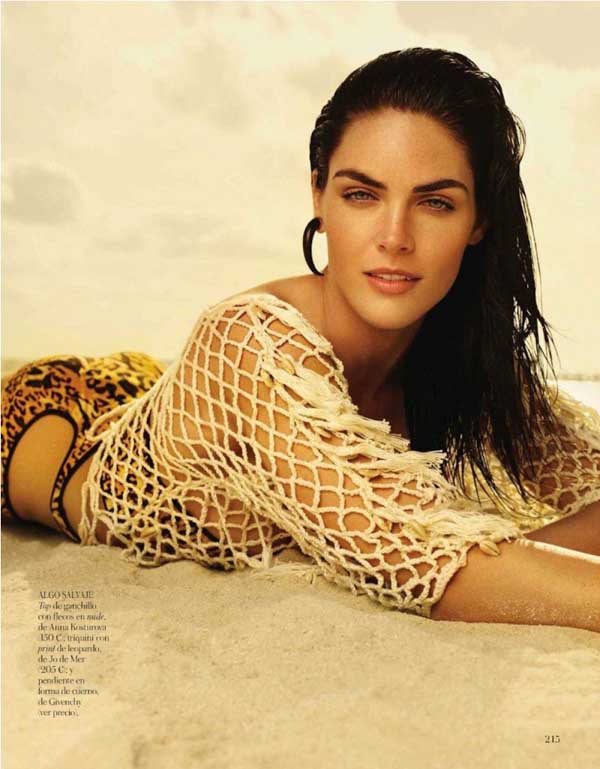 The "wet" trend that showed up last spring has been toned down to one of the most popular hair trends for spring 2013. Rather than having an all over wet look, this season it's all about being slicked back. Take your roots and gel them back for a bold look. Make it your own and add volume or play around with the part of your hair. Just be careful with this look and try to avoid making your hair look super greasy.
---
5

All Dressed up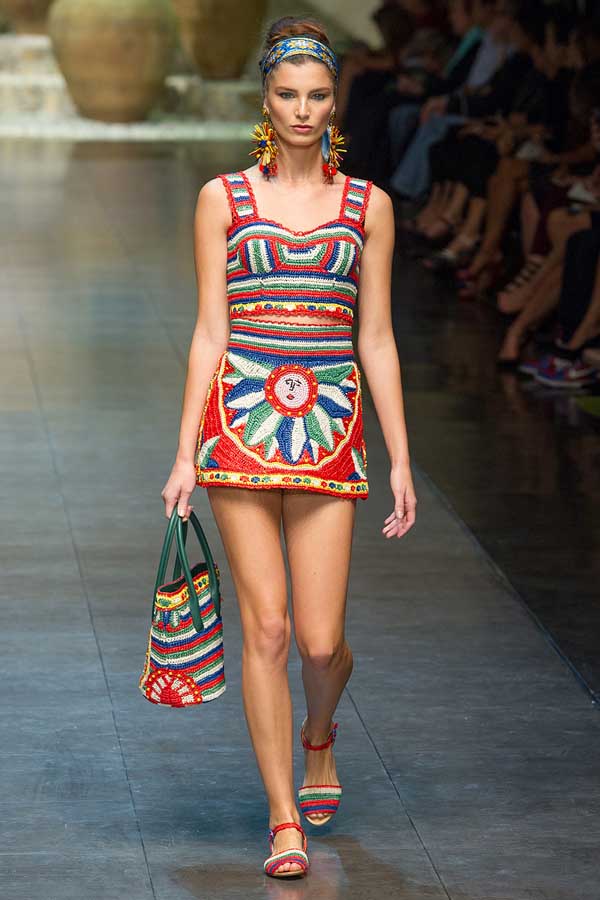 One of the easiest hair trends for spring is to add hair accessories. Try a fun turban like in the Dolce & Gabbana show or play around with bold hats like Alexander McQueen. The best thing about this trend is your accessories can be as bold or understated as you want. Whatever you feel comfortable with, go with it and have fun!
---
6

All Messed up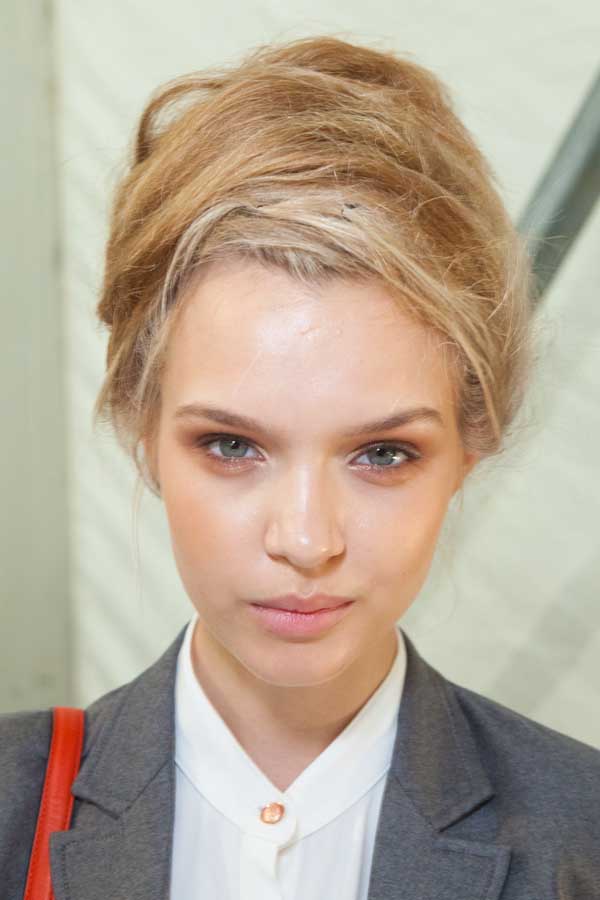 This personally might be my favorite hair trend this season because I love the appeal of an effortless look. Shows like Vera Wang and Donna Karan all rocked the messy updo, while other shows like Calvin Klein embraced more of a laid-back blown out style. Regardless of if you prefer your hair up or down, anyone can rock this "too cool to care" style.
---
7

Catch the Wave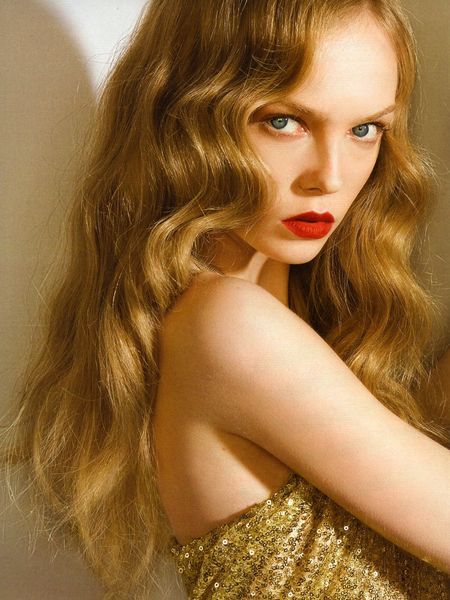 In my opinion, big waves will always be in style. They can emulate the over-the-top style from the '60s, or take on a rock n' roll vibe. This is especially good for the spring and summer months when the heat begins to damage your hair. If you are lucky enough to have naturally wavy or curly hair, let it air dry and add some smoothing serum to rock this style. If your hair is naturally straight, add some curling product and curl just a few pieces with a wand.
The best thing about these hair trends for spring is that they are all about having fun. Whether you like wearing your hair up or down, put-together or messy, there is a style for you. Don't be afraid to play around with these trends and see what you feel comfortable in. Which of these hair trends for spring is your favorite? Are there any other hair trends for spring that you liked? What is your go to hairstyle for spring?
---
Comments
Popular
Related
Recent