It's getting to be that time of year again, where you need a variety of beach ready hairstyles for those breezy days and casual evenings. Whether you're a fan of loose waves or beautiful braids, there are so many looks waiting for beach days, boardwalk strolls, languid poolside evenings, and casual date nights with that special guy or girl. Take a look at the following beach ready hairstyles and start experimenting with your tresses in preparation for summer!
---
1

Loose and Lush Fishtail Braid
You'll find that many beach ready hairstyles have something to do with braids, and this list is no exception because the whole reason I've been letting my hair grow is so I can braid it. I suggest you start perfecting your fishtail braid now, because it's the ideal beach day look. The good news is that while you're lounging on the sand and playing in the surf, you can feel free to make it loose, lush, and casual.
2

Short and Sassy Bedhead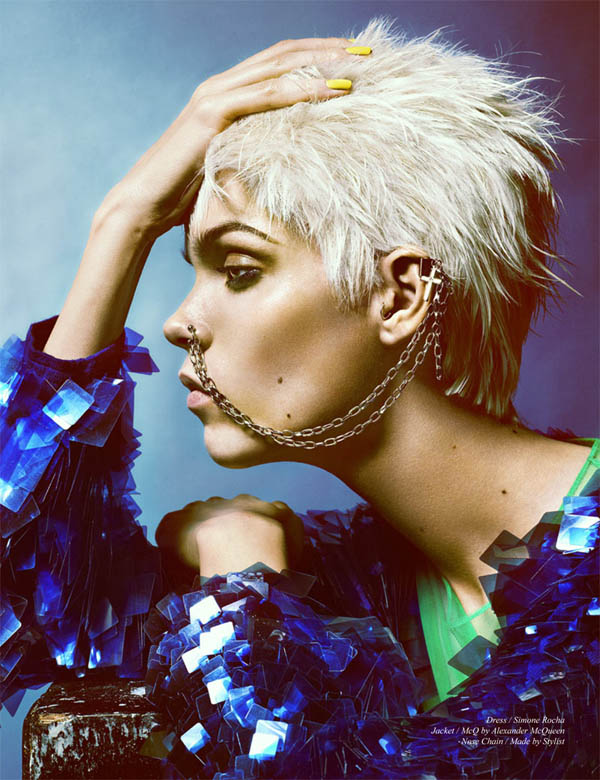 I'm not forgetting my pixie cut pretties, though! If your hair is super short or even chin length, you can definitely rock a pretty, beachy style. You'll need a little product, but just a little. Some sculpting gel on your fingertips, a few flicks through your hair, and presto! Just flip up the ends for a sexy bedhead look and head out to the shore.
---
3

Sweeping Summer Updos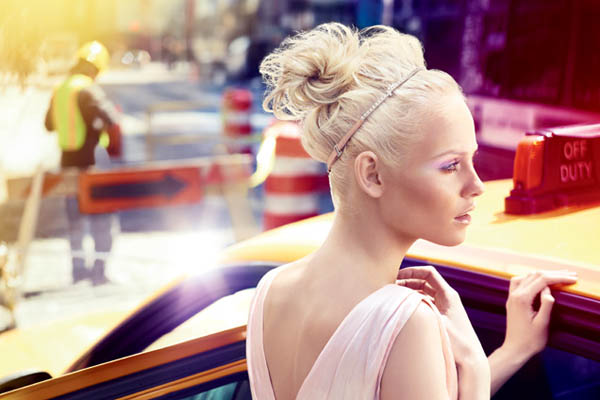 Long, mid-length, shoulder-length, you can always rock an updo. Basically, just sweep all your hair on top of your head. You can take the time to make an even bun or simply twist your hair elastic any way you choose. This look is messy but elegant, and it will work on the sand or at a seaside pub, combined with a casual LBD and a little red lip.
---
4

Bringing Back Boho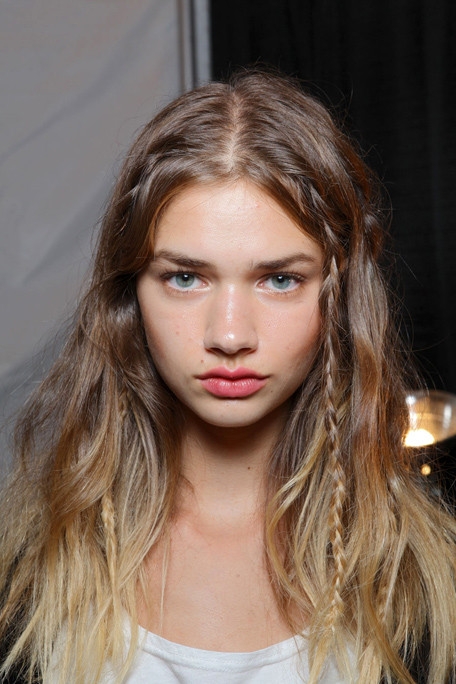 If you can't do a fishtail braid, no problem! Just twist in some Boho braids. You can do one long braid or messily braid the front sections of your hair to keep them out of your face. Not only can you never go wrong with this style, you can also tailor it to suit your preferences and the length of your hair.
---
5

All Too Easy Accessories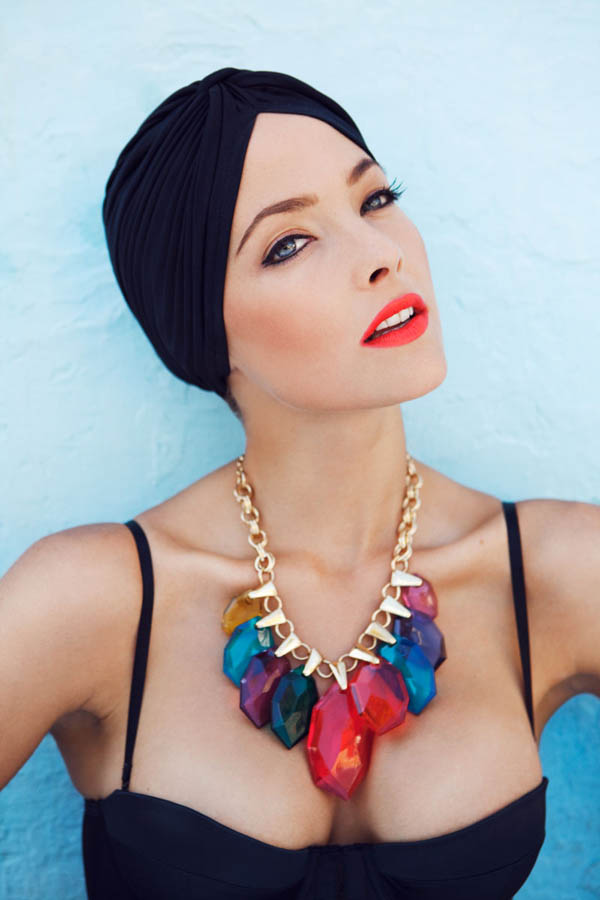 Of course, if you don't really feel like doing anything to your hair, no problem! Throw on a gorgeous (but lightweight) scarf, twist it right into your bun or ponytail, or purchase a tempting, brightly patterned turban. Failing that, why not a floppy sunhat or a cute, tomboy ball cap? Just cover it up – that counts as beach ready, too!
---
6

Casual Beachy Waves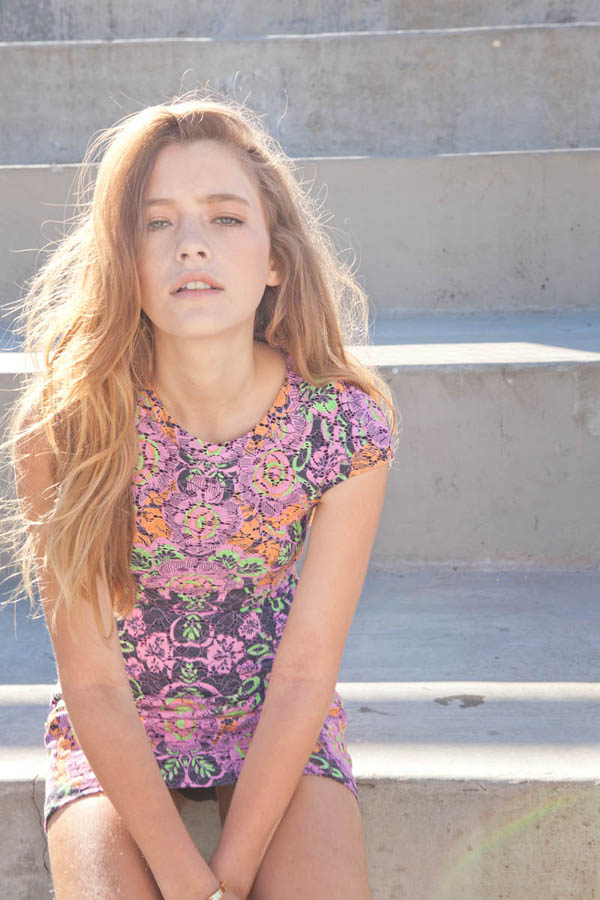 Beachy waves are by far the easiest beach ready hairstyle. Run your fingers through your hair, braid or twist it the night before, blow out your curls – there are dozens of ways to pull off this look, and they all look marvelous. You can even achieve this style by letting salt water dry in your hair!
---
7

The Perfect Ponytail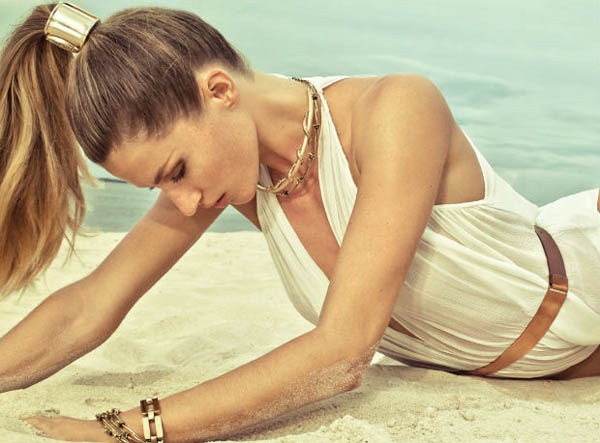 If all else fails, scrape your hair back in a ponytail. Long and flowing or short and cute, you can't go wrong with this look either. It will keep you feeling cool and looking hot, plus you can head out to the boardwalk after sunbathing feeling gorgeous and confident.
I can't wait to get to the beach now – although I probably won't wait to try these styles! All the frustration of growing out my hair this past year just became totally worth it! Tell me, what's your go-to 'do when the weather gets steamy?
---
Comments
Popular
Related
Recent