If you have curly hair like me, then you're probably always on the lookout for updos for curly hair ideas on the web. Updos are nice for days when you want to accentuate your shoulders, jewelry or outfit. They're also perfect for keeping your hair out of the way on warm days at the beach or hanging out, yet they're elegant enough to be worn at a formal event. So versatile! These 13 stylish and simple updos for curly hair are some of the cutest I have found!
---
1

Mohawk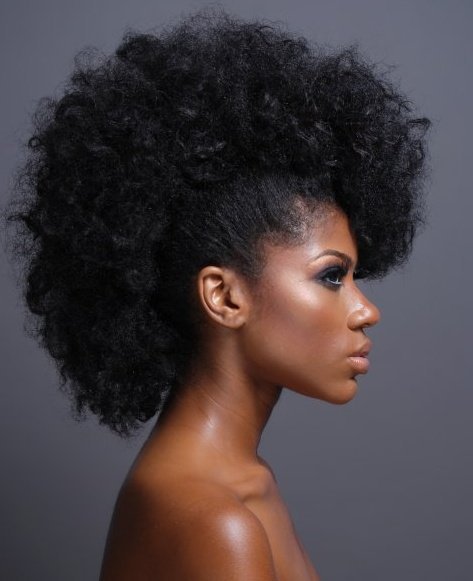 I seriously live by Mohawks. It takes so little time to execute, and it looks so stylish. All you need is a brush and maybe gel or mousse to smooth the sides, and a bunch of bobby pins to secure it in place! It's a fun way for your hair to have personality, and to stay out of your way. I know hairstyles for curly hair are sometimes hard to come by, but is definitely one of the updos for curly hair that totally works for everyone!
---
2

High Bun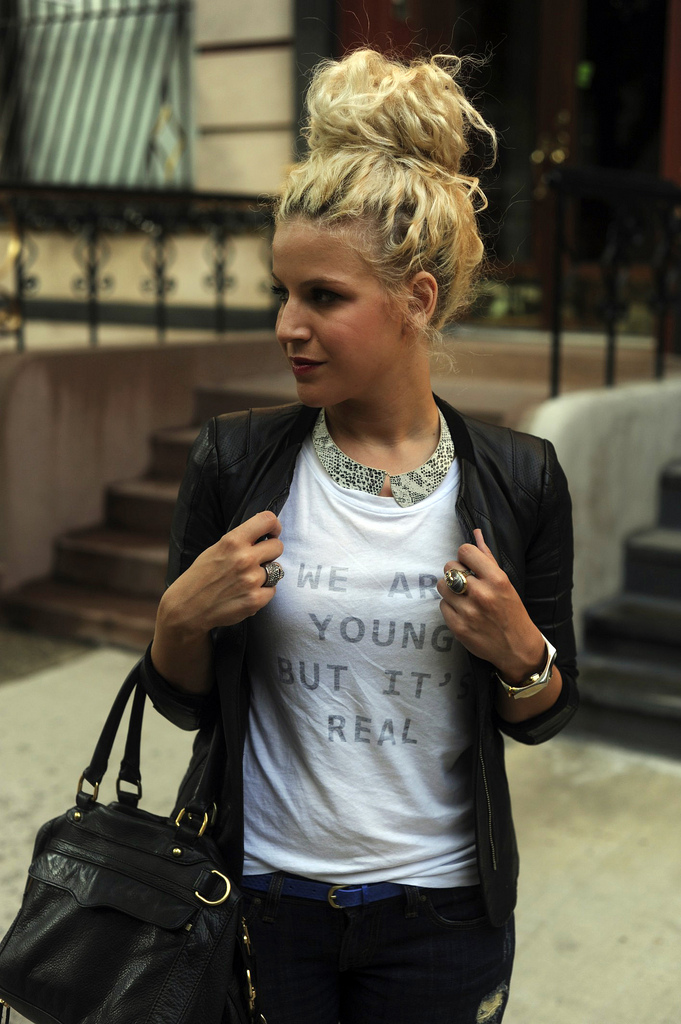 This is mainly for the longer haired gals. If you just want a simple, no fuss hairstyle that is still stylish, try out a high bun! A high bun sits at the center top of your head, and brings attention to your face! It can be as sleek or messy, big or small as you want it to be. It's super versatile!
---
3

Pin Curls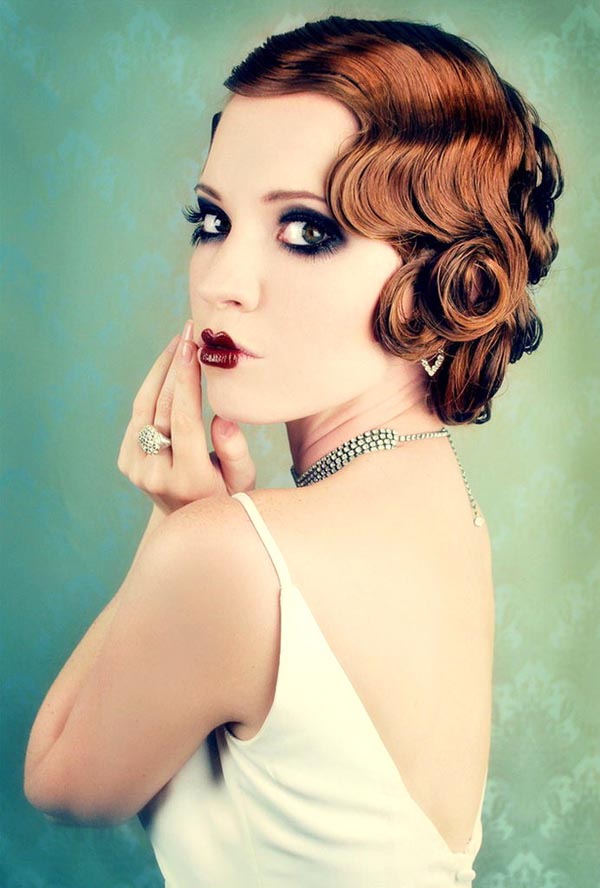 Pin curls are a good way to show off your curls in a 1920s inspired way! It is great for when you're trying to be sexy or retro. They look great on pretty much everyone. They're super easy to pull off too. All you need are bobby pins, hairspray, and sheen to keep hair glossy and voluminous!
---
4

Piled High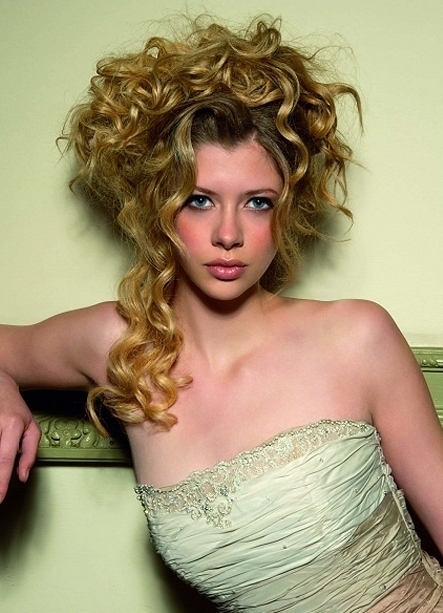 If you're looking for a way to make your hair stand out in a crowd, while being fashionable and chic at the same time, try this style! This style is great because it brings attention to those luscious curls and highlights your face too. It's simple to do. All you have to do is pull and pin your curls from the back up, volumize (while keeping curls intact), and secure with pins. People will love the unique style and texture!
---
5

Pompadour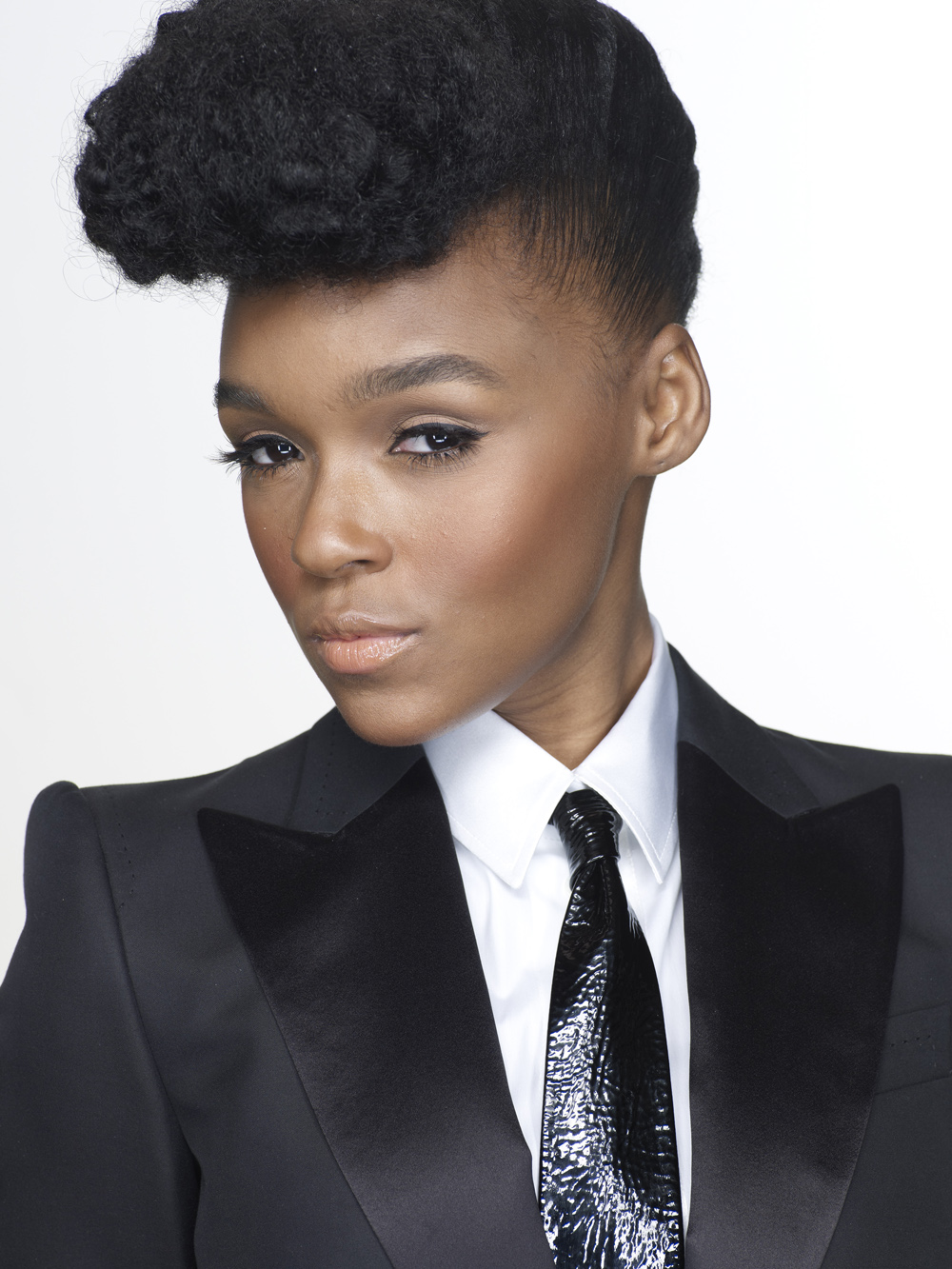 Take a cue from Janelle Monae and incorporate this funky updo for curly hair into your repertoire! It's chic, simple and of course, stylish! I love that it only take minutes to get this look. You definitely need volume for this one! You also have to make sure the back of your hair is sleek and the front is shaped properly! No one wants a flat pompadour leaning to the side!
---
6

Accessorize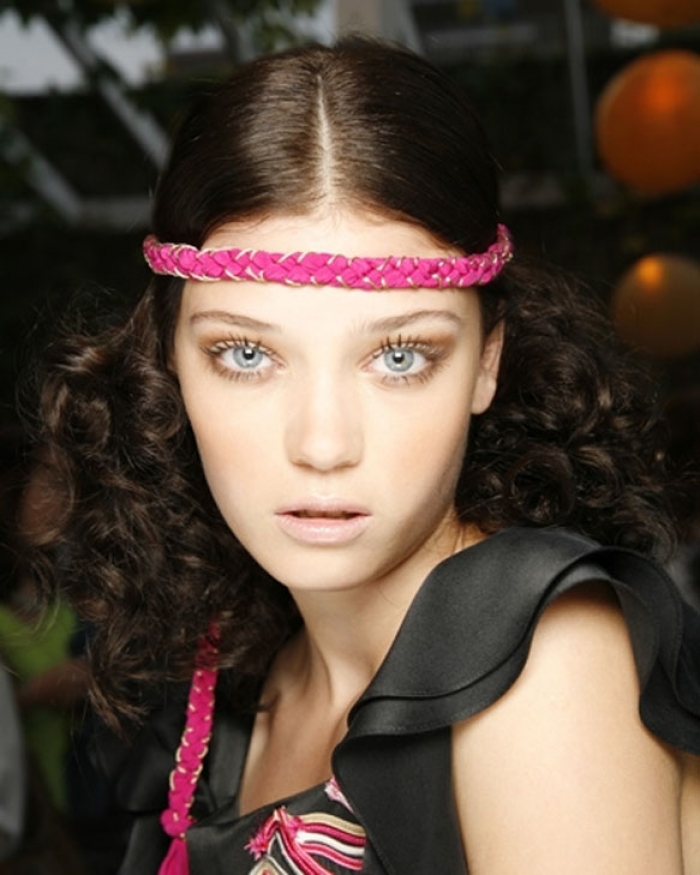 If your hair is totally unruly, and the only hairstyle you can achieve is a messy pony or bun, fear not! Accessories may just be your rescue! Accessories fancy up any hairstyle, and can take your messy pony from nice to wow! Adding a nice flower, headband, or clip etc. could be a great way to get your updo for your curly hair to look great in such a small step!
---
7

Incorporate Braids/Twists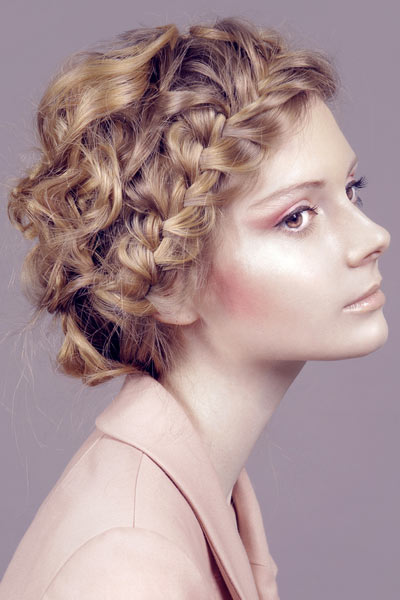 Incorporating braids or twists into updos for curly hair is a great way to make them more stylish, and it adds a different texture to your already unique hair. Braids and twists are simple, quick and so adaptable. They can mini braids randomly place while in a bun, a french braid in the back leading to bun, braided or twisted at the front, or crown of your head (Boho Braid/Twist) and so on! There are so many ways to include these into your updo. I love it!
---
8

Curly Side Bun

This a simple, sweet, feminine, and flirty hairstyle! It doesn't take much to get this look. Start by pulling your hair to the side. Then, make sure to keep your hair loose as you wrap an elastic around your ponytail twice and on the third time, don't pull your hair all the way through to create a bun. See what I mean about simple and cute?
---
9

Faux Bob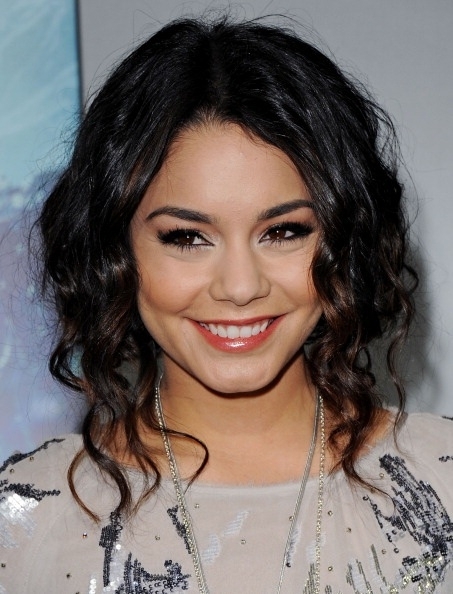 Sometimes having long hair is annoying and you just want to chop it off, but then you think about it and realize you love your long hair. It's a struggle. The faux bob is a great way to have the best of both worlds. Celebrities like Taylor Swift and Vanessa Hudgens are big fans of the faux bob! It looks more complicated than it is I promise!
---
10

Loose French Twist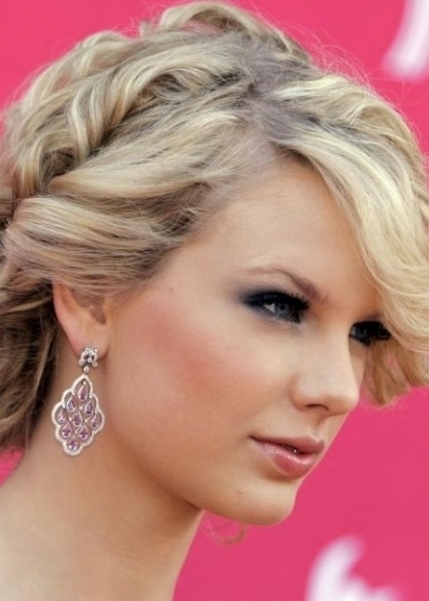 Taylor Swift is a great person to look to when you're looking for cute hairstyles for your curly hair. She knows how to keep them classy and yet simple. All you have to do is ceate a loose French twist and pin it back. Then you can go ahead and side sweep the bangs forward. So simple and yet classy, stylish, and cute.
---
11

Braided Ponytail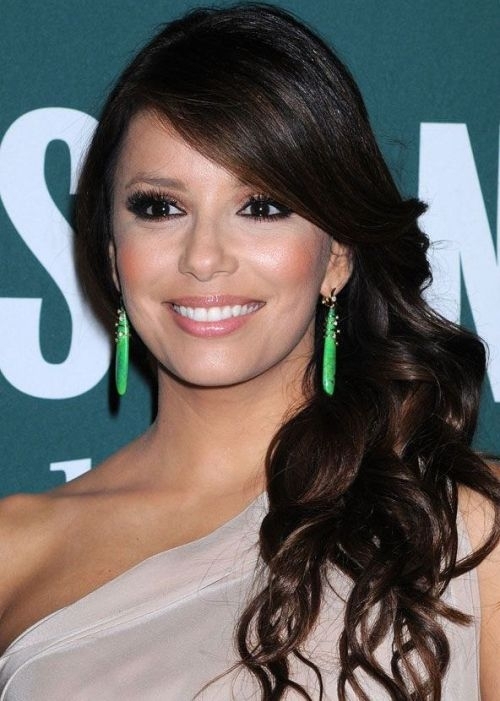 Mixing a ponytail and a braid is one way to make a regular pony a little more fancy. There are a lot of different ways that that the braid can be used. Whether it be a braid that turns into a ponytail, a braided headband, or anything else you can think of! Don't be afraid to get creative with this simple hairstyle.
---
12

Low Ponytail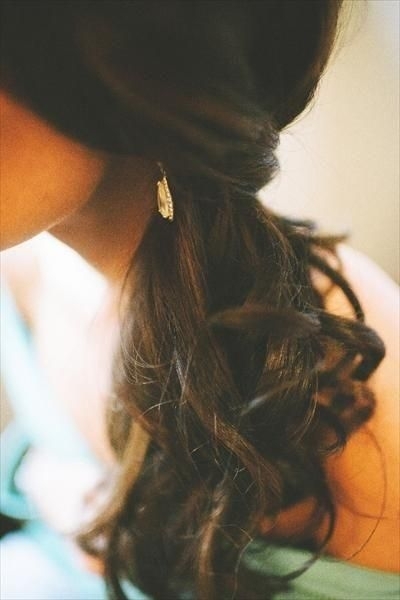 This is one of the most simple updos you can possibly do. It's just a low pony! It seems pointless that this should even be on this list because who doesn't know about the low pony! I feel like sometimes we get so excited about trying new hairstyles we forget about the classics, so here is your reminder. A low pony can look just as good as a complicated updo.
---
13

Twisted Updo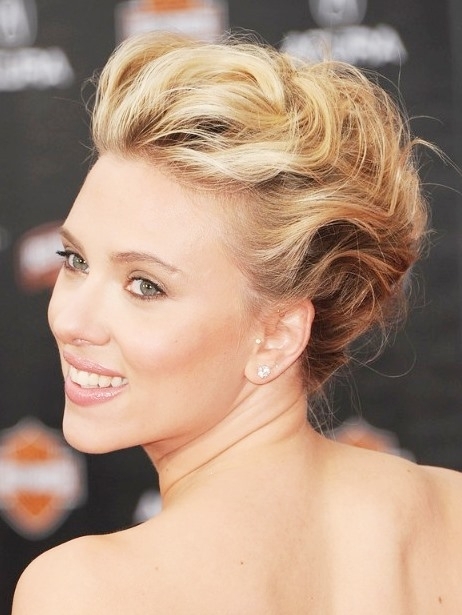 This is a great updo that can be worn messy or sleek. If you choose to make it look sleek and perfect, you'll have to put more time into it, but in the end it'll be worth it. A tip to keep the rolls in place is to stick a pin in from the top ofthe roll and then push it in horizontally. Using the least amount of pins possible will keep them from being visible, but as a beginner you may need more to keep it together.
Curly hair can sometimes be a pain to maintain, but updos make it much simpler for days when I can't spend much time detangling it 3 different times in one day. You should try to incorporate these stylish updos into your look because they'll spunk up your outfits, switch up your style, and make you look fabulous! What are some of your favorite updos for curly hair?
This article was written in collaboration with editor Lydia Sheehan.
More
---
Comments
Popular
Recent