During summer, or any season for that matter, I always want a fresh, cute style, and braided hairstyles are totally a great part of that. I love braids in a hairstyle because they add dimension, different textures and a different appeal to your look. I love that they can be elegant, messy, fun, girly or sporty. Here are some of my top choices for braided hairstyles to try!
---
1

Fishtail Braid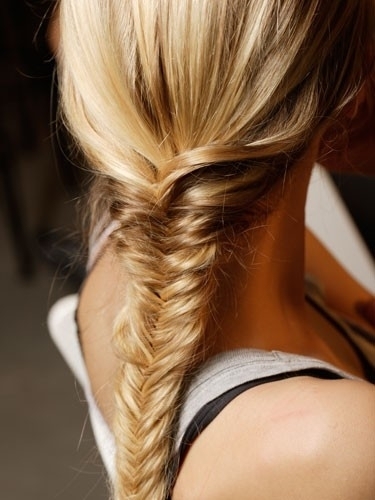 This braid is great because it's versatile. It can be elegant and classy or laid back enough for a day at the beach. It's really easy to achieve and pull off too! It only takes minutes. It can work for most hair lengths too! It's a no-brainer that this lovely look ended up on my list of the cutest braided hairstyles.
---
2

French Braid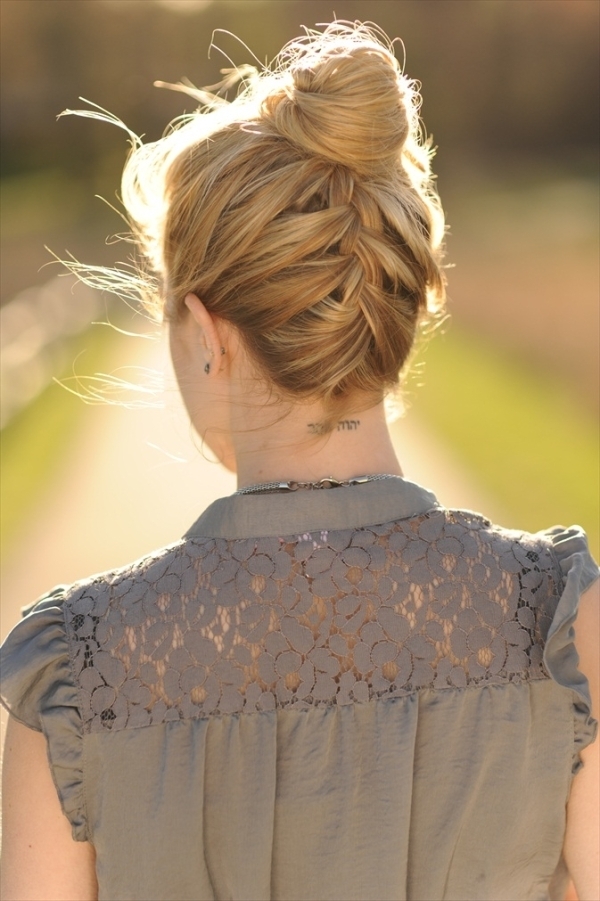 A French braid can be worn so many ways! It can be at the front, or simply straight down. It's an easy way to get your hair out of your face so we can admire your beauty! It frames the face well, and looks put together! It can be worn anywhere really! This one is great for people with longer hair! It looks great when side swept too.
---
3

Boho Braid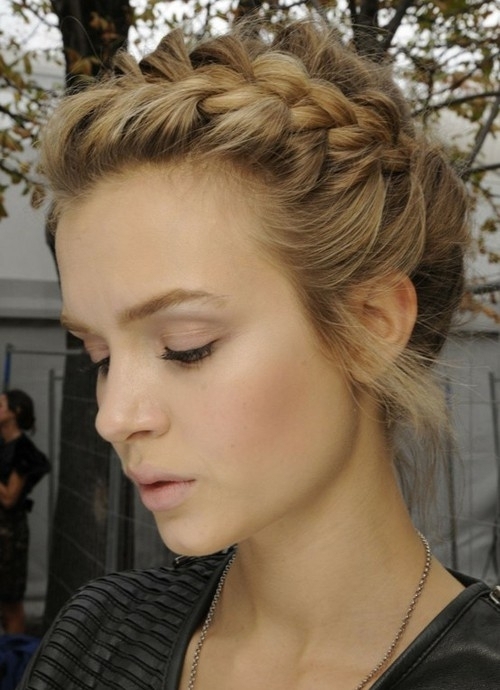 A Boho braid is mostly seen at the crown or front of the hair. It has a laid back, down to earth feel to it. Think Nicole Richie or Drew Barrymore. They often incorporate Boho braids into their styles. Maybe they can give you some inspiration! It would look great for a day at the park, or at a music/cultural festival.
---
4

Cornrow Braid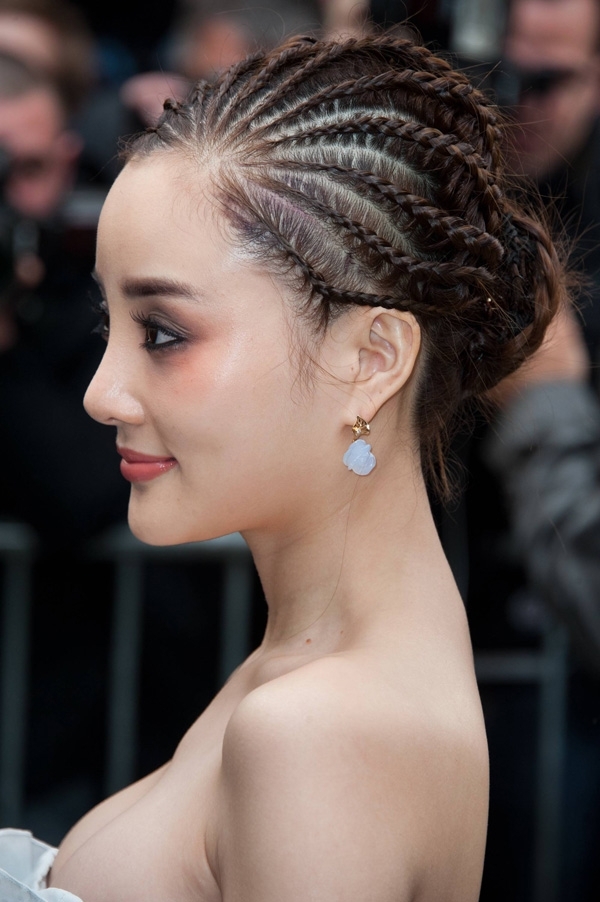 This fun braided hairstyle is great because it can done on most hair types! It works especially well for those with wavy or curly hair. And that's great, because sometimes those hairstyles can be hard to come by! It adds flare to your hair compared to a regular braid. It would look great for a day out and about or on a fun active date!
---
5

Braided Bun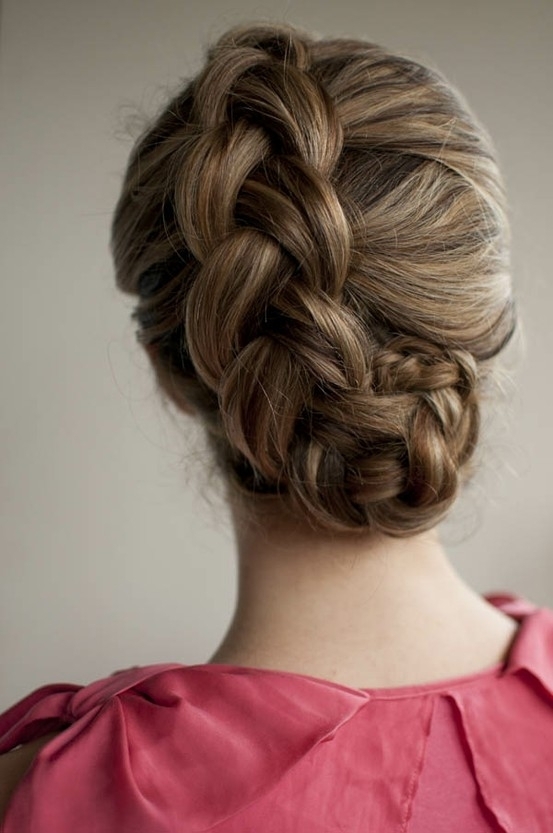 A braided bun is a great hairstyle for all occasions. It's an updo, so it's pretty enough to wear to a formal event like prom, a gala, a business chic party or a charity event. It's great for a day at the office too. It adds a little more style to the classic bun look. I love it!
---
6

Diagonal Dutch Braid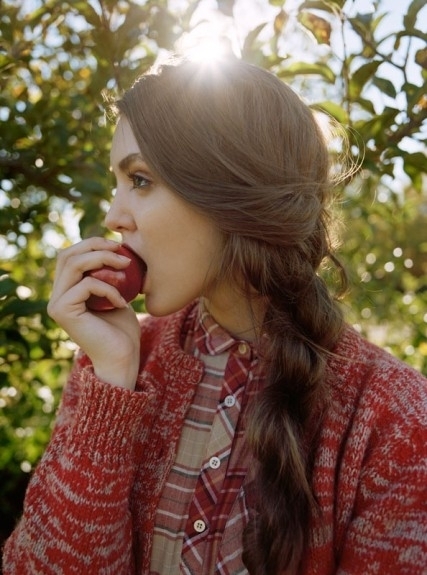 This is a cute variation on the classic dutch braid! It's similar to the one Prim wore in Hunger Games. It's fun, funky and sporty. I like that it has a different design along with the braid. It'd be great to wear at the gym or a day outdoors. It's great to rock on a casual day.
7

Waterfall Braid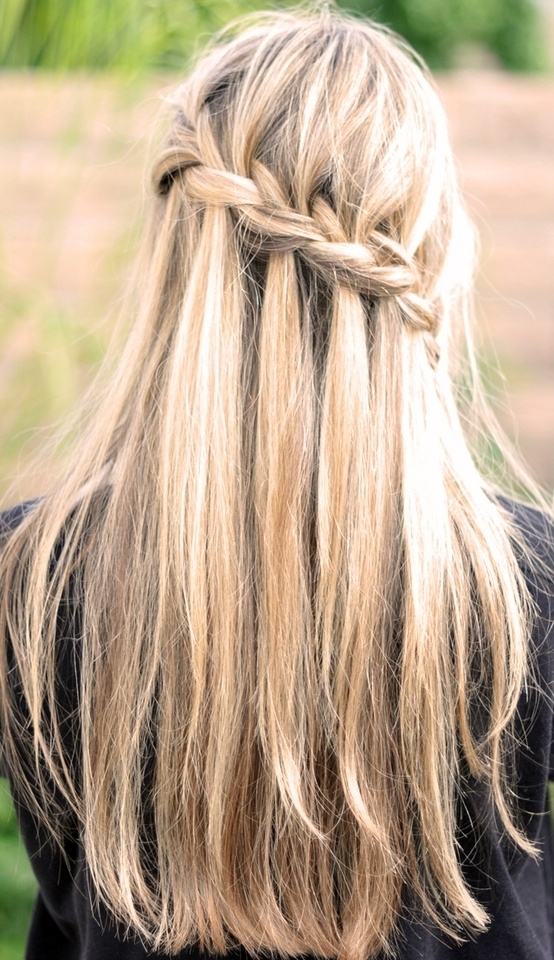 Waterfall braids are awesome because they add depth to your hairstyle. It sweeps across the rest of your hair diagonally and gives you a very romantic, fairy-tale like look. It would look so pretty cascading down your back! It's great for a party or a romantic date!
---
8

Tousled Braid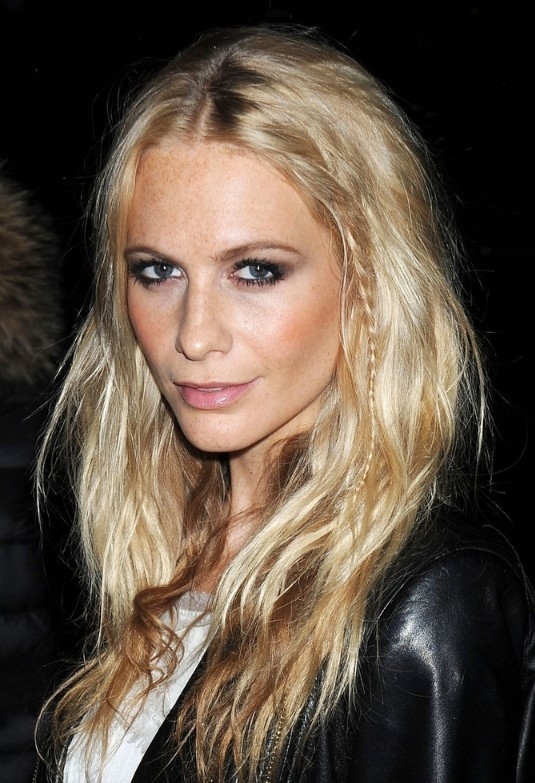 Braids are so popular right now! Ever since The Hunger Games came out, braids have exploded and this braid is no exception! If you're looking for an excuse to braid up your beachy waves, this is it! This tousled braid is just basically taking your beachy waves and braiding them up into a loose braid! It's perfect for the beach!
---
9

Braided Headband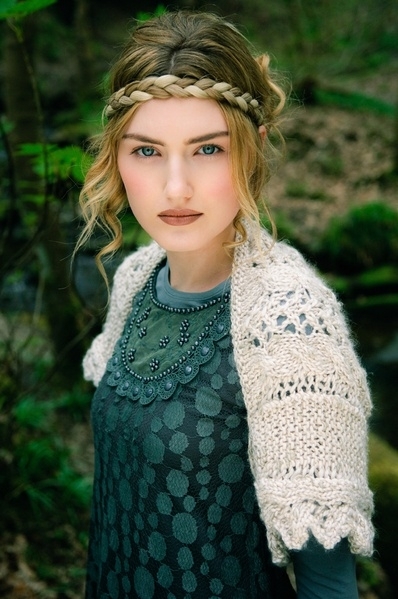 This braid is so unique, so different and it's ideal for a wedding, for a night out on the town or even if you just want to be a little different! You do have to have really long hair for this one, but it's still so much fun to do!
---
10

Milk Maid Braid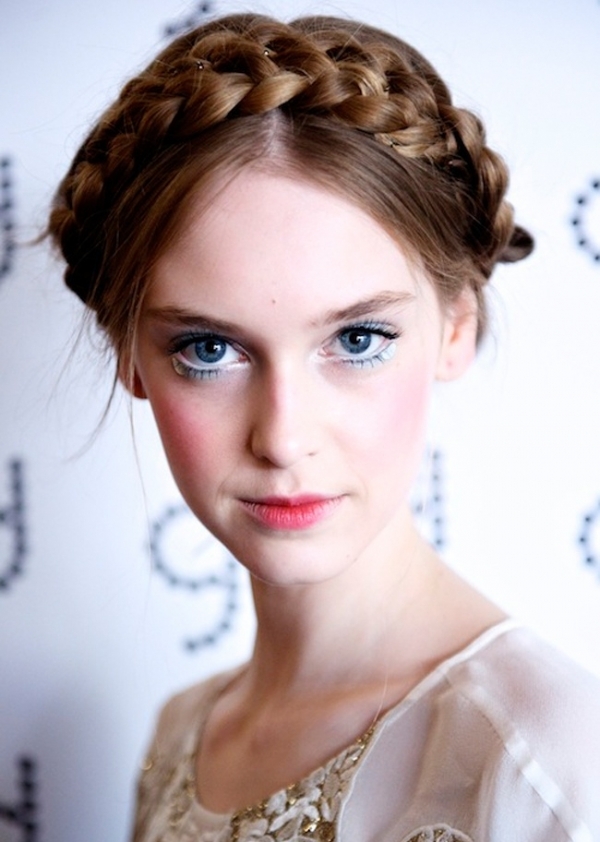 This braid is so, so cute! It's basically two braids that have the ends hidden and that cross along the top of your head. It's an adorable braid that looks so cute with your little black dress or even with your favorite suit!
---
11

Braided Chignon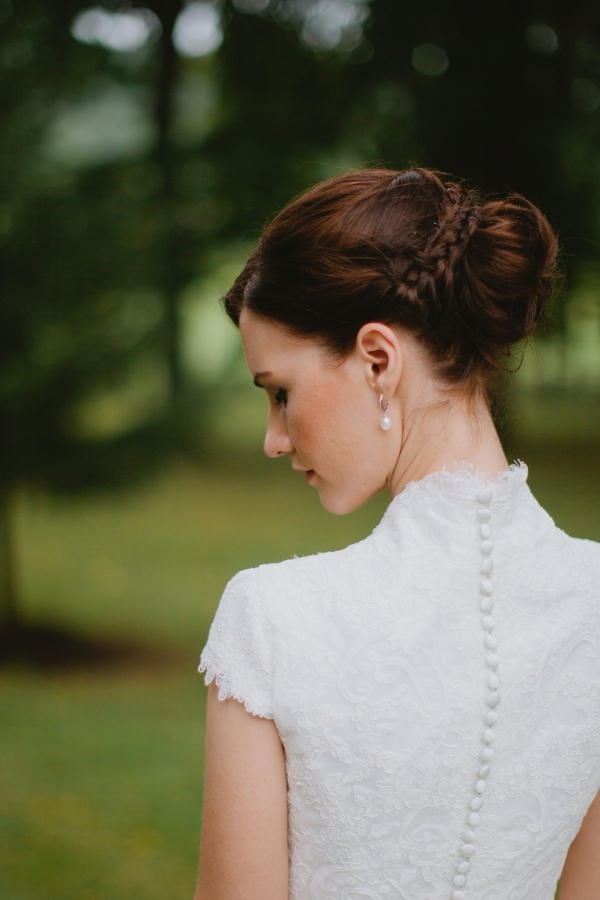 The chignon is something that is so easy to do, as long as you know exactly what you are doing, but a braided one? Genius! This braid is ideal for the office or even if you are just looking for an excuse to spice up your braid!
---
12

Double Braid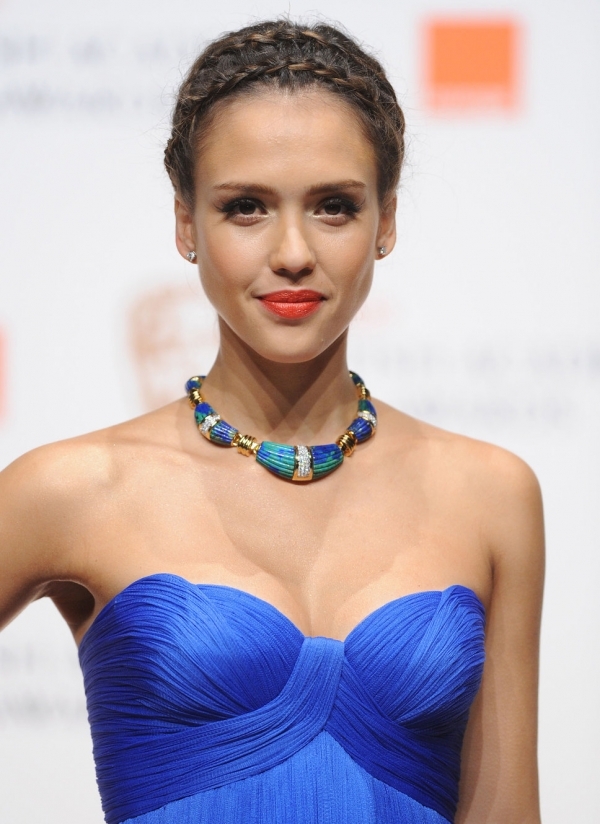 This braid is almost like the braided headband but instead, it's a double braid that goes from one end of your head to the other -- and the other braid goes in the opposite position. Jessica Alba perfected this particular braid and it looks amazing on her!
---
13

Knotted Braid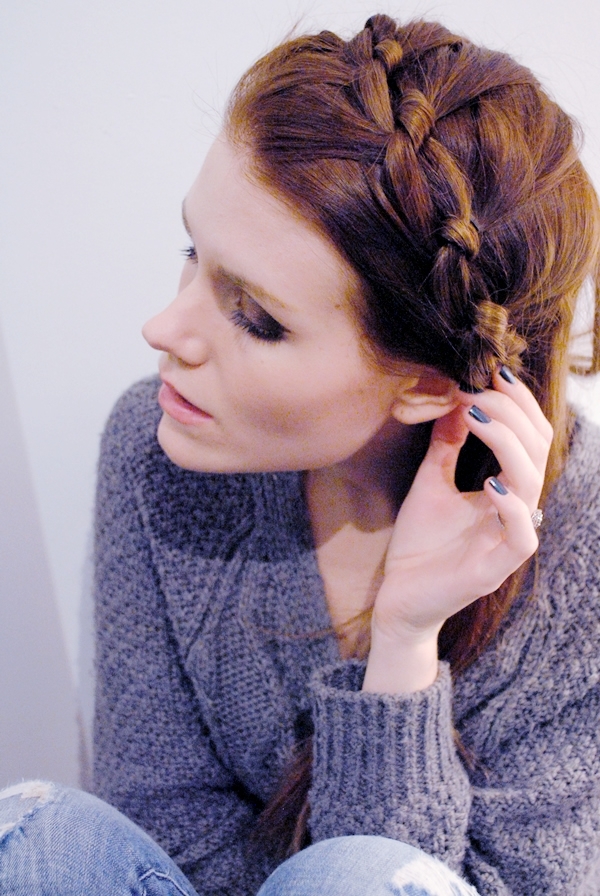 This braid is actually really cool looking! The knotted braid is the technique of the braid and it almost looks like loops in your hair. It's really cool and totally easy to do, once you get the hang of it!
I love braided styles because they're a chic way to add some fun and spunk to your hairstyle. They're especially great for warmer seasons when you don't want your hair in the way! What is your favorite type of braided hairstyle? Would you try any of these?
---
Comments
Popular
Related
Recent