Braids for curly hair tend to be a little bit tougher to control than braids for straight hair. As someone with fairly uncontrollable curls, I've learned what works well and what doesn't. In the sweltering summer heat, braids are a fantastic way to keep your hair from plastering itself to your head while looking either casual or chic! Try these braids for curly hair and you can tame your curls in no time!
---
1

Boho Fishtail Braids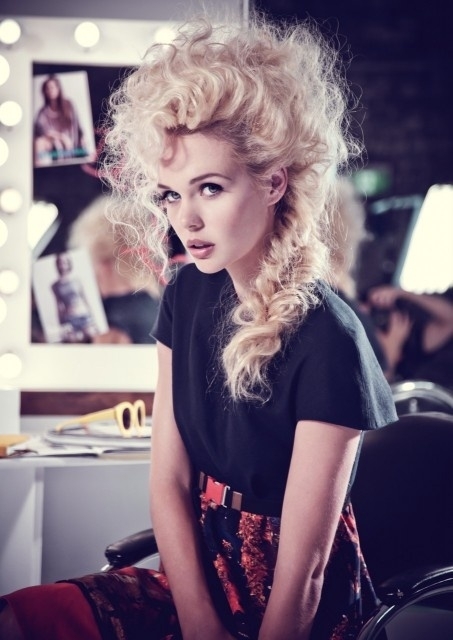 I almost always use fishtail braids as my go-to braids for curly hair. They take a bit longer to accomplish than a traditional braid, but they look fancier and they tend to hold those chaotic curls in place a bit better! For this pretty style, separate your hair into pigtails. Braid one pigtail into a fishtail braid until you reach the halfway point. Take the braid and wind it once around the other pigtail. Now create a fishtail braid with that pigtail, incorporating the bottom half of the first braid into the new one. If you don't know how to make a fishtail (also known as a herringbone braid), type it in on YouTube, where there are hundreds of "How-To" demonstrations!
---
2

Waterfall Braid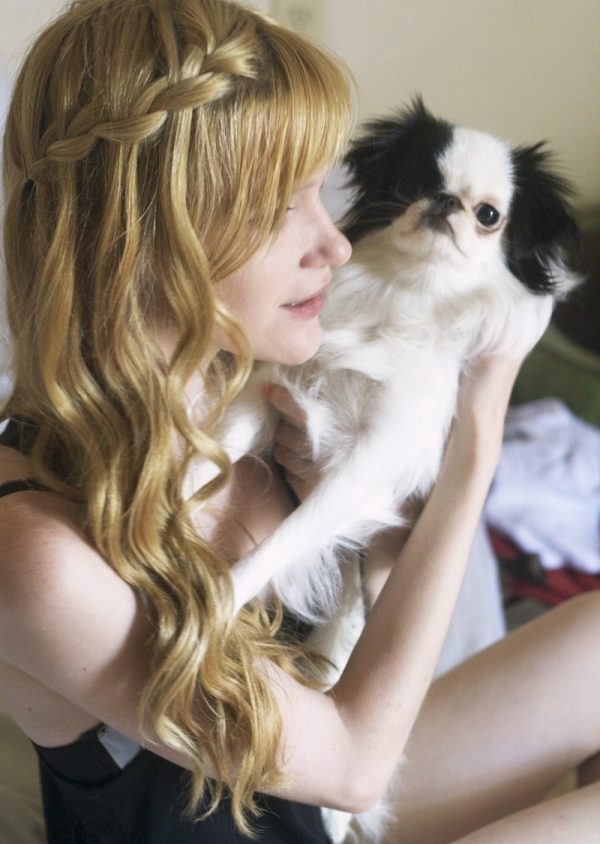 The waterfall braid is one braid style that I feel looks way better on curly hair than straight hair. It looks intricate and complicated, but it's really pretty simple, once you've tried it a few times to get the hang of it. You start at the front of one side of your part and begin a normal French braid. After about 2-3 inches, begin dropping the outside strand and picking up a new piece right beside it, while still continuing to add to the top piece as well. Continue with the drop and add until you get to your desired stopping point. That's it! I'm not gonna lie, it definitely takes a bit of practice to get it right, but it is incredibly gorgeous, so it's worth the time to learn the technique.
Tutorial:
---
3

Braided Headband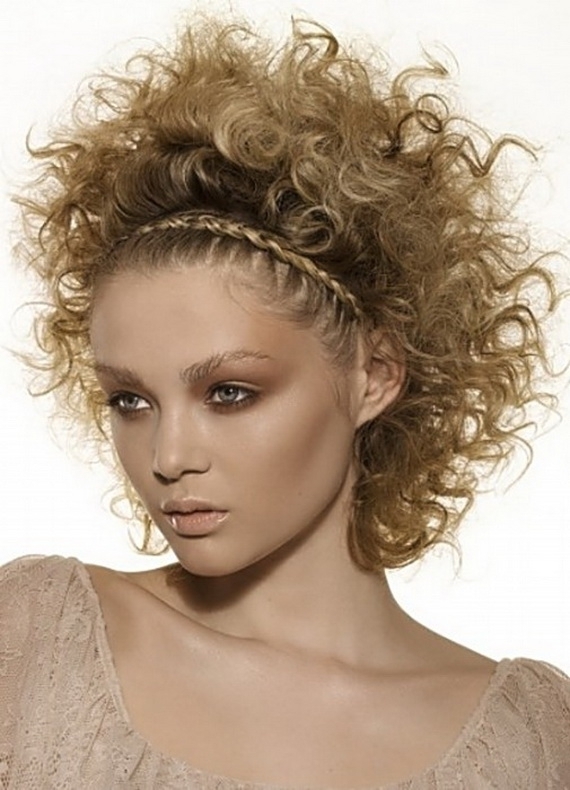 If you have short hair, and a daring sense of style, this is a great braided 'do for you! You can do this with longer hair too, don't worry! To achieve this style, you start at one side of your head, just above your ear. You will do a half French braid, where you will pick up tiny strands of hair from only the side of your face closest to your forehead (instead of both the forehead and the back of your head). You continue doing this all the way across your head, forming a braided headband with your hair. Secure it behind the other ear and tease out those curls to get the full effect!
---
4

Curly Side Bun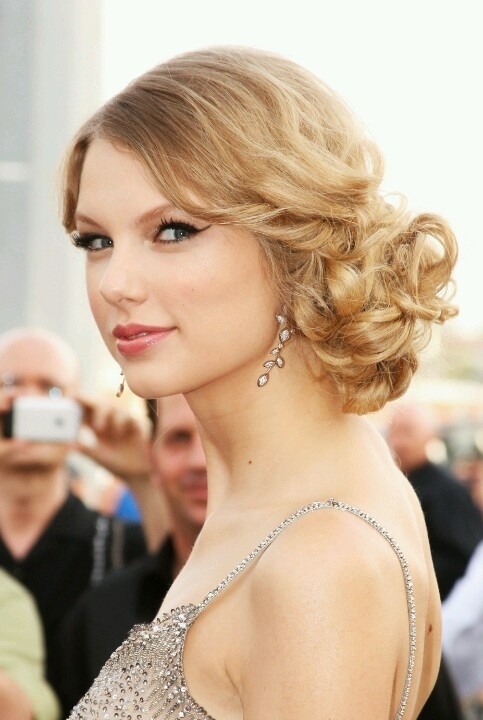 This curly side bun is great for loose curls or waves. Start a traditional braid at one side of your head and loosely braid it across as far as you would like, then pull your curls up into a loose, messy bun. Leave a few curls out to frame your face to add to this feminine look.
---
5

Pinned up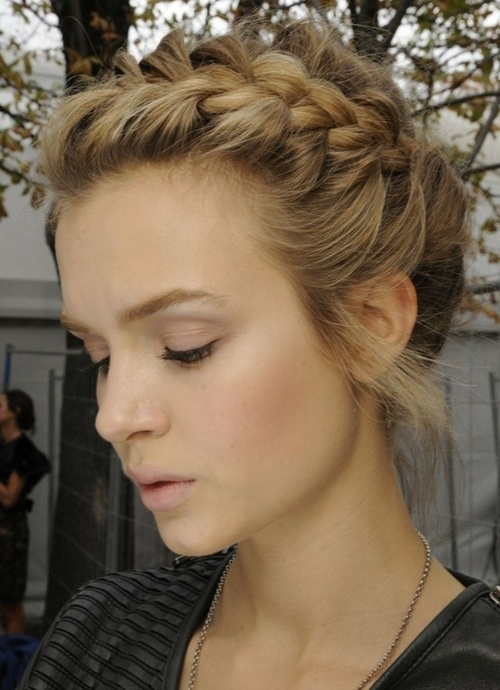 I love to play around with braids in my hair to see what I can do with it and this style is something I do quite frequently. Make braids in all styles and thicknesses. Use bobby pins, jeweled hair clips, flower clips or anything else you may have lying around and use them to pin the braids to the back of your head in random patterns. I love to leave a few wispy curls sticking out here and there as well.
---
6

Special Occasion Updo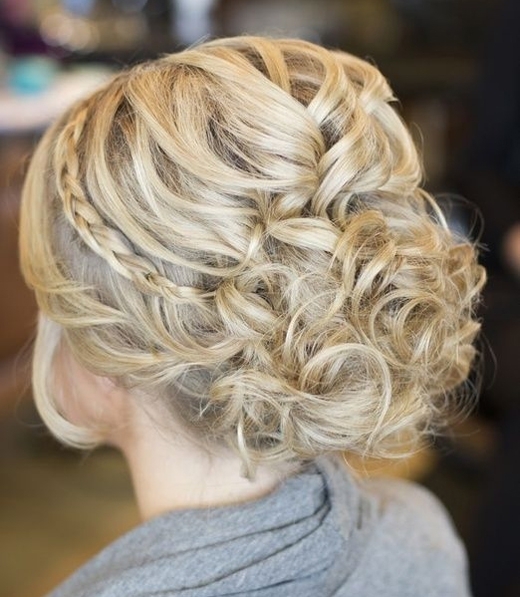 If you are attending a summer wedding that is outside and less formal, incorporating small braids into your updo is a perfect way to blend casual chic with the elegant look you want to have at a wedding. You can honestly bring them into any updo at all, no matter what hairstyle you have, but it looks fantastic with curls; so girly!
7

Curly Crown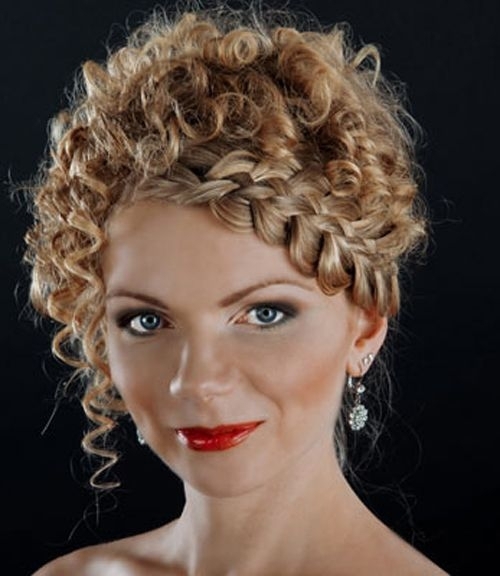 I absolutely adore this curly braided hairstyle! Start slightly behind one ear and French braid a thick chunk of hair all the way across to your other ear. Tug the outer loops of hair to form a sort of fringe effect and secure with bobby pins just past your hairline. Gather the rest of your hair on top of your head and secure with bobby pins or small claw clips. The braids with the gorgeous ringlets look amazing!
---
8

Front to Back Braid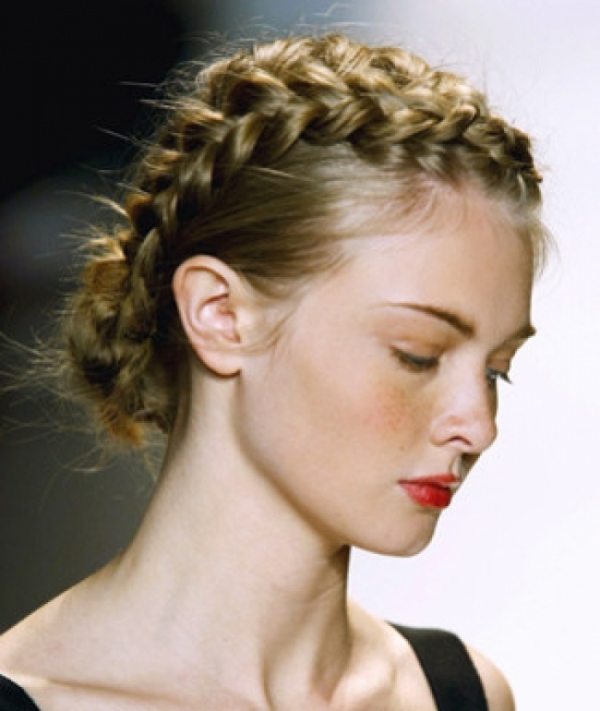 This is one of those styles that may look hard, but if you know how to French braid, it's super easy! All you do is start at the top, go all the way to the back and make sure that you make it thick and that you have a lot of bobby pins!
---
9

Side Braid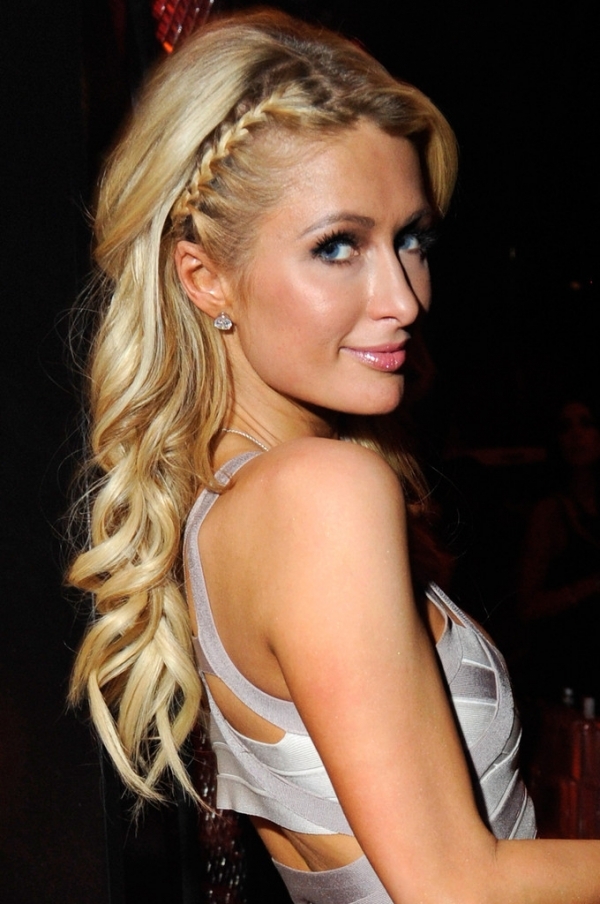 While you might think that a side braid needs to encompass all of your hair -- it doesn't! A simple side braid like this one is super chic, so cute and it's easy to pull off -- if you know how to French braid!
---
10

Standard Braid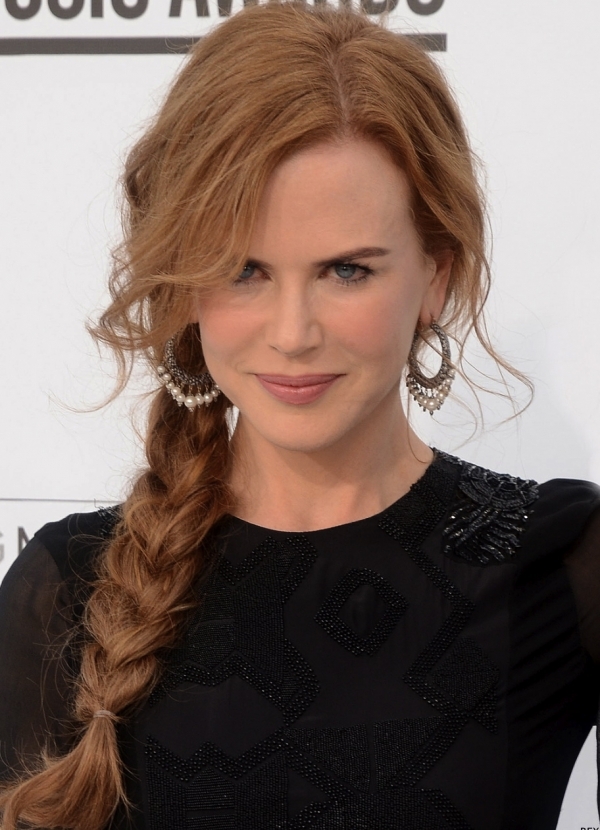 While you might think that you, because you have curly hair, can't pull off a standard braid -- you can! It might be a little frizzy sometimes, but trust me girls, it looks fantastic!
---
11

Milkmaid Braid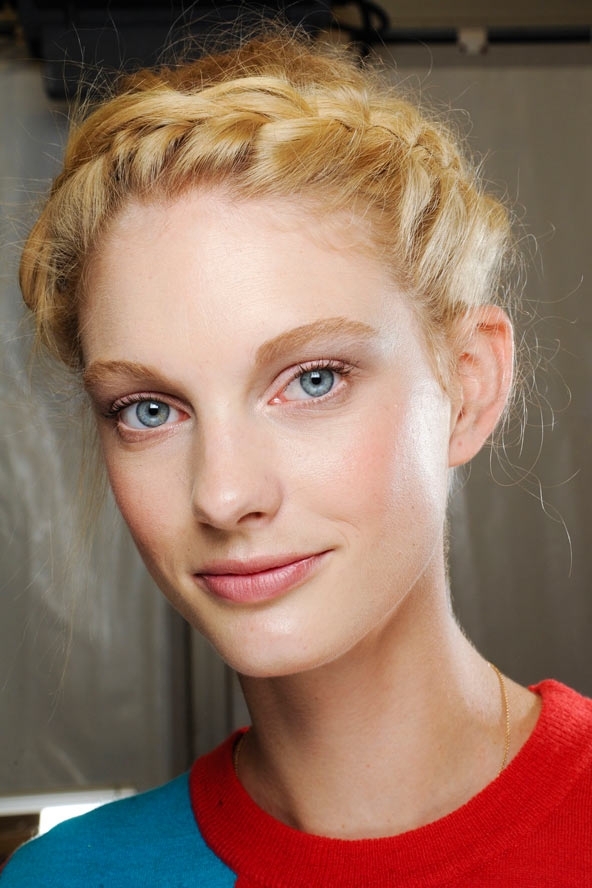 Finally, the milkmaid braid is the last braid we're going to explore! This is a super cute look and it's so easy to do! Two separate braids that cross along the top of your head -- how cool!
I hope you try out a few of these braids for curly hair. I love experimenting with different styles. If you have a lot of trouble controlling your curls, here are a few tips I've found handy: braid your hair while it's still wet, comb a small amount of hair gel through your hair prior to braiding, and secure them with an elastic as well as bobby pins whenever possible. What is your favorite curly hair braided style?
---
Comments
Popular
Related
Recent