8 Awesome Video Tutorials on Dutch Braids ...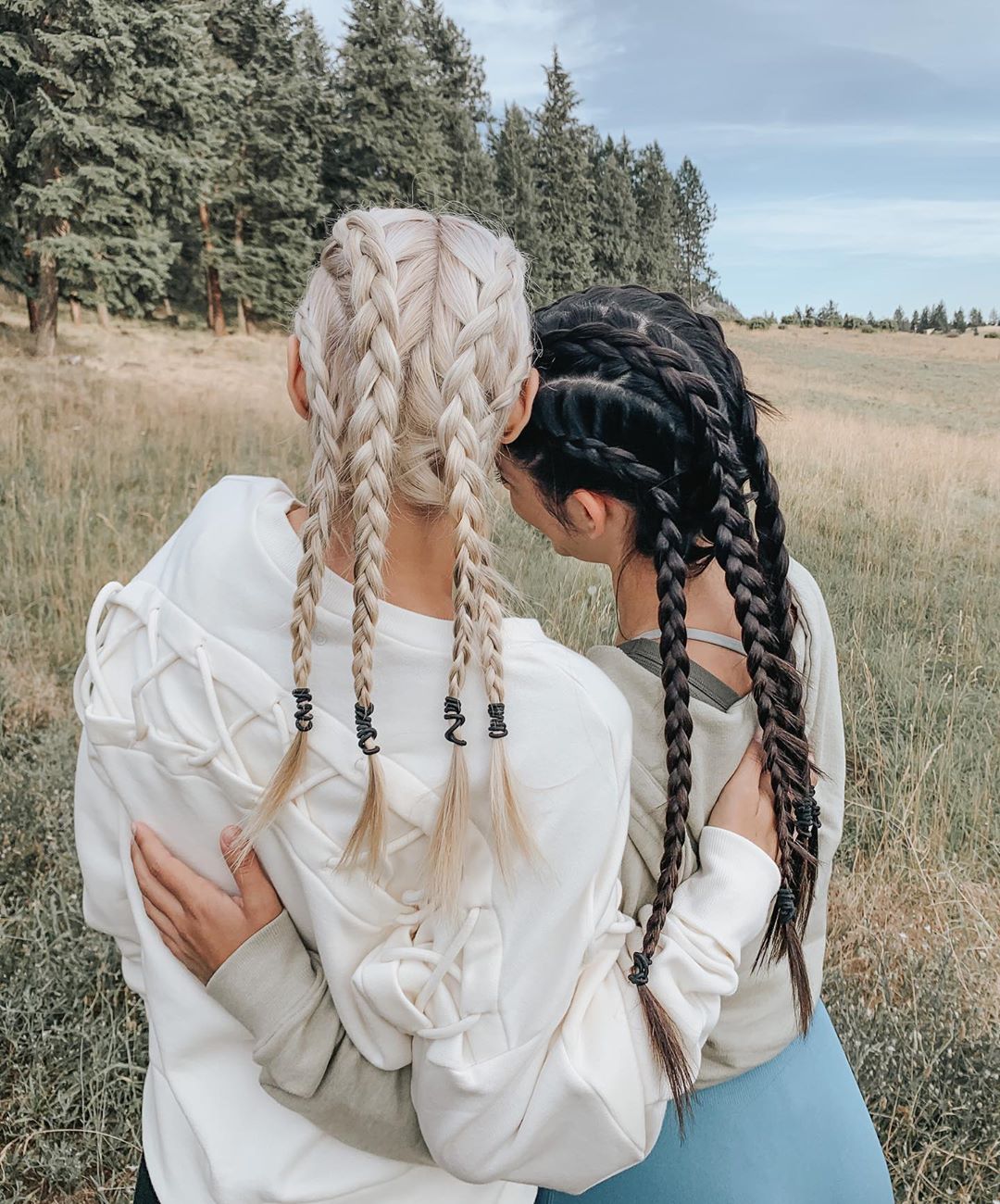 Dutch braids are one of the newest hairstyle trends! Now, I don't know about you, but I absolutely loved seeing them on red carpet and one of the best news ever is that a dutch braid isn't as hard to do as you'd expect! So, for all of you ladies who are thinking about updating their looks with a few braided hairstyles, here are a few awesome tutorials:
1.

Romantic Dutch Braid for Long Hair
Dutch braids are a perfect way to style your long locks as they enable you to keep your hairstyle neat while still getting to show off that gorgeous length that probably required years of meticulous hair care! And this hairstyle right here is too gorgeous to miss out! So watch carefully, give it a shot and do let me know how it turned out!
2.

Party Hairstyle for Long or Medium Hair
Braided hairstyles are great for parties and pretty much all occasions in which you'll be dancing or even sweating a lot but want your hairstyle to look perfect nevertheless! But what if you're torn between a sexy, wavy style and a braid? No problem! This fabulous tutorial right here is the answer to your prayers! Just don't forget to add a glam decoration that matches your outfit!
3.

Diagonal Movie-Inspired Braid
Whoa! Now here's something I really, really like! And if you like to braid your hair often I'm sure you'll love it too because it gives you a chance to wear your favorite hairstyle in a totally new, interesting way! I'd add a cute hippie hair band to make this look super stylish or a big flower clip in case I'm feeling romantic. How about you?
Speaking about interesting ways in which you can wear this simple yet interesting variation of French braid ( because we all know Dutch braids are basically inverted French braids – right? ) – how about giving this fabulous hairstyle idea right here a shot? I absolutely love it and I still can't believe that a relatively simple style such as this one can look so amazingly perfect!
Simple to pull off, versatile and oh-so-great-looking, a dutch plait is something you can rock even for special events such as weddings and proms! And, since we all know formal hairstyles can be quite pricy, here's an idea on how to style your own hair in times when you need to look absolutely stunning on a tight budget!
Okay, so now that you know exactly how to create this fab braid, it's time to talk about celebrity hairstyles! And since Rihanna's hairstyles are the most popular and, very often, the best ones seen on the red carpet, here's a nice tutorial to help you pull off one of her looks! Good luck ladies!
7.

Rihanna Hairstyle Variation for Wavy Hair
Don't worry, my wavy-haired ladies – I haven't forgotten you! And, if you loved my former suggestion then you're going to find this interesting tutorial very useful! Believe it or not, this braid looks awesome on wavy hair and here you'll find not one or two but three interesting ideas on how to make this plait work for your fabulously voluminous wavy hair!
8.

Braiding Tutorial for Very Curly Hair
If you have an afro you might think there is absolutely no way to pull of hairstyles that involve dutch braids and, luckily, that's where you're wrong! I was absolutely thrilled when I found this video tutorial because I know a lot of curly girls who are constantly complaining about not being able to create similar hairstyles! And if you happen to be one of them, I'm sure you'll love it too!
Don't you just love dutch braid and all of these fabulous braided hairstyles? I'm curious, though – which one do you love the most?
Top Image Source: indulgy.com
{{#comments_count}} Show Commnents ({{comments_count}}) {{/comments_count}}