Curly Hair is a blessing, a gorgeous decoration you didn't have to buy and probably one of the things girls around you envy you on. Yes, I know – it tends to get all frizzy and messy, it has a mind of its own but, believe me, styling curly hair doesn't have to be all pain and no fun! Yes, I really mean it and here are a few awesome, yet easy to do curly hairstyles to help you face the bad hair days and make the most out of the good hair days:
---
1

Low Pigtails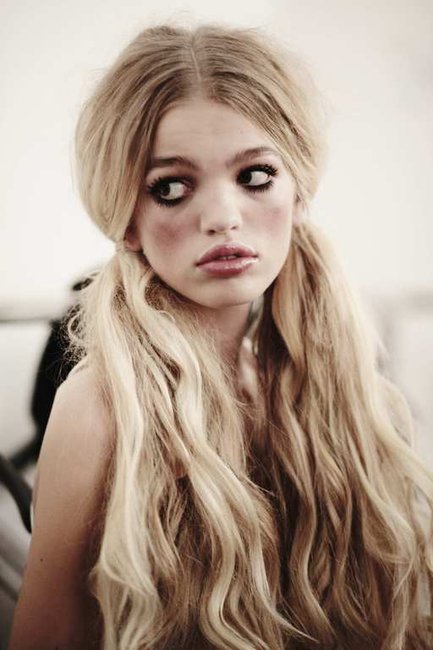 Medium or long curly hair looks very nice with low pigtails and all you have to have to achieve this simple yet very amazing style are two matching elastic bands. Simply section the hair, twist the left section outwards a few times to get your curls to form a nice shape, secure it with an elastic band then pull the band down a half an inch and use your fingers to touch up your style. Repeat the same procedure with your right section and add a flower or a band to dress up the look or to make it more interesting.
---
2

Romantic and Swept Back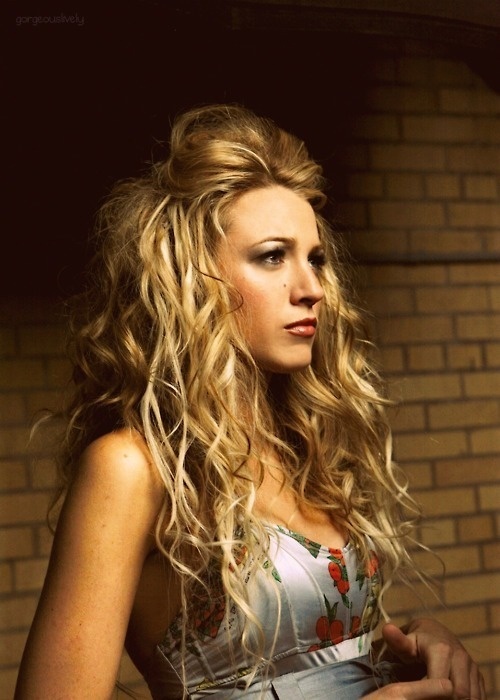 Styling curly hair can be very difficult sometimes and by «sometimes» I mean «times when it grows out and loses its shape». Luckily, there are ways to fix even this and get your hair to look gorgeous! Simply sweep the front section back, twist it and pouf it gently to create a luscious voluminous crest then pin it down using a barrette that matches your outfit. Use your fingers and shine serum to touch up your look and voila- you're all done!
3

Hippie Look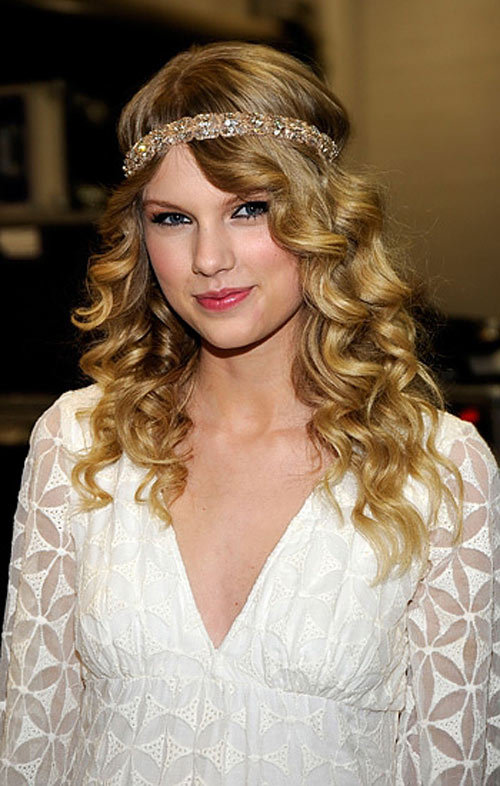 But curly hair has a lot of good hair days as well and, since these would be a shame to miss, I suggest opting for one of my favorite curly hairstyles that will allow you to wear your hair loose, wild yet still styled nicely. Start by applying lock-defining, anti-frizz serum then simply add a nice hair band or braid a little section of hair at your temple, center it on your forehead and secure at your other temple.
---
4

Sarah Jessica Parker Waves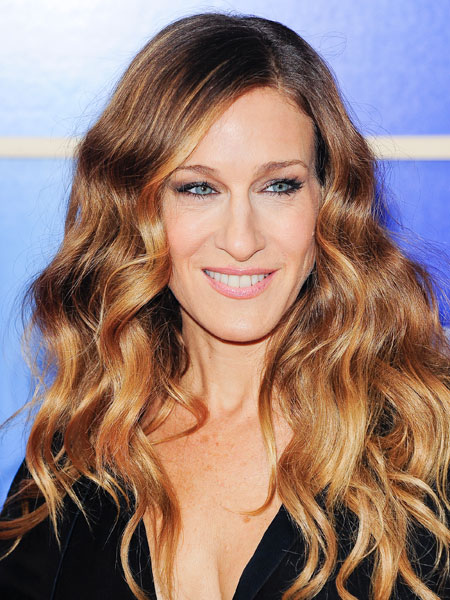 If you've been blessed with loose curls or even hair that has a very light twist, you've probably noticed that it retains the given shape much better than any other type of hair. Remember that «braid and let dry» or «braid and flat iron» trick I've mentioned in one of my previous posts? Well, give it a shot because it works best for this type of hair.
---
5

High Ponytail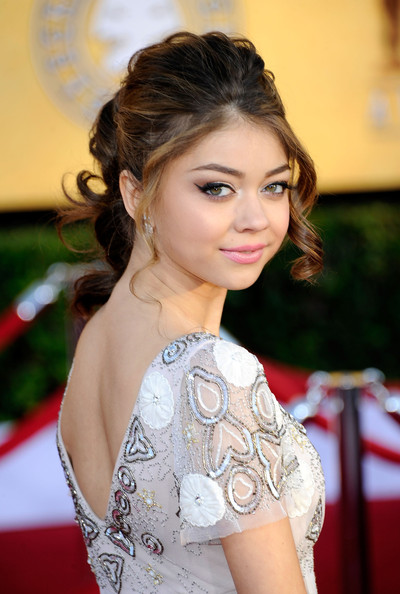 Luscious, long, spiral curls need to be shown off, girl, and this time you get to have the cake and eat it too! Simply brush your hair back into a high ponytail, secure it nice and tight and let the rest of your hair flow down like a waterfall! It's a simple, yet stunning hairstyle for curly hair you can allow yourself to wear just anywhere!
---
6

Side Swept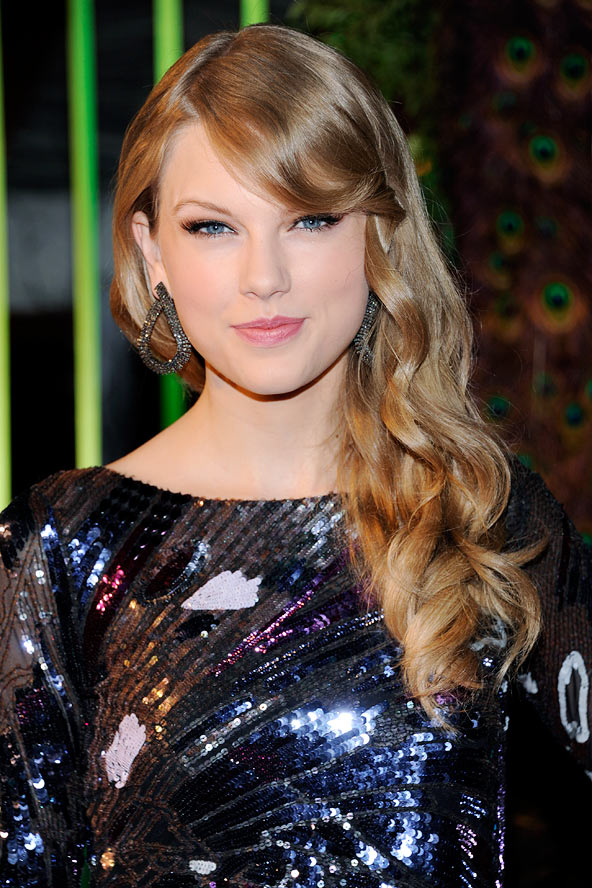 Take Taylor Swift's advice – do a side part and sweep your luscious curly hair to the side for an unbelievably glamorous yet easy-to-do style that will compliment just any dress! Curly hairstyles don't have to be very complicated because this type of hair is very beautiful on its own.
---
7

Rihanna Mop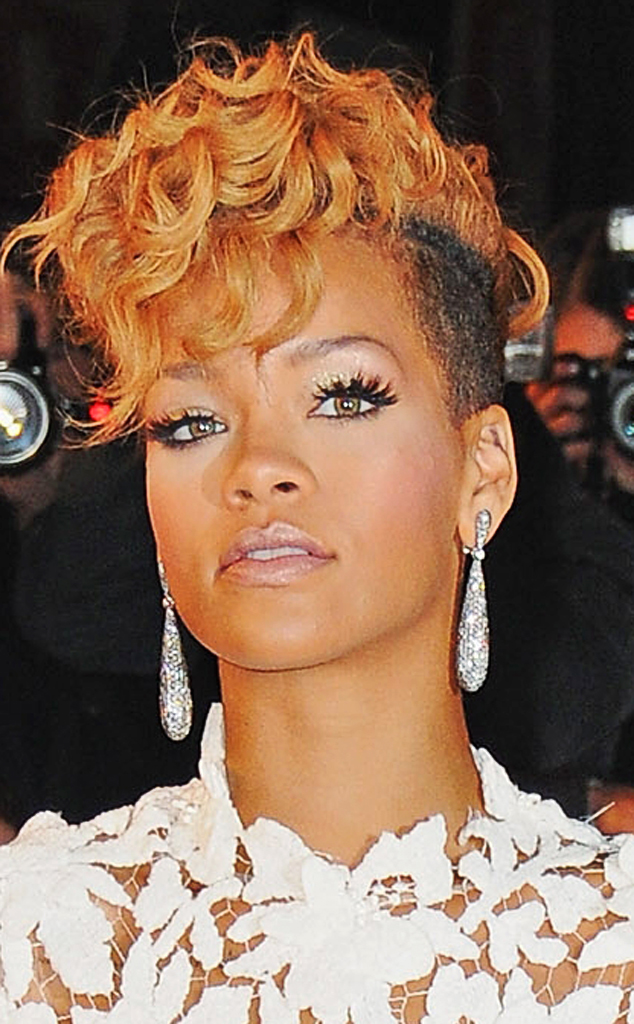 My last hairstyle for curly hair is going to be something edgy and stylish, something I've discussed before and even posted a video on how it's done (See party hairstyle in my post on hairstyles for afro hair). Sweep your hair up in a high, perfectly polished side pony, then loosen the base just enough to create a small loop and bring the hair forward through that loop. This should give you a cascade of RiRi-like curls which you now need to arrange, style using your fingers and secure with bobby pins (if needed). It's actually quite simple and the result is just WOW!
Isn't curly hair just gorgeous! Yup, it sure is! And I hope these ideas have managed to persuade that styling curly hair on daily basis doesn't have to be a devil's work!
Top Image Source: weheartit.com
---
Comments
Popular
Related
Recent