Hair accessories for the beach I'm planning on showing you today will definitely inspire you to give a few new trendy summer hairstyles a shot and spend a few extra minutes each day having fun with your hair. Now, I know vacations are supposed to be your time to relax and enjoy summer activities so I've made sure to include pieces that aren't only fun and super-easy to use but have a power of making even the simplest, most hassle free hairstyle solutions looks absolutely stunning! Sounds interesting? Well, do check them out! And here are those beachy hair accessories I've been talking about:
---
1

Neon Head Wrap Set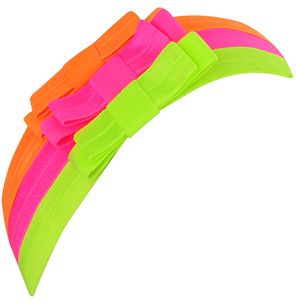 Price: $2.50 at forever21.com
Head wraps are one of the most useful hair accessories for the beach ever, no doubt about that, yet if we're going to be discussing these trendy neon babies, "useful" is definitely an understatement! Don't trouble yourself trying to pick just one because three is a charm and a trio such as this one will definitely prove to be stylish and useful both on and off the beach!
---
2

Two Tone Braided Head Wrap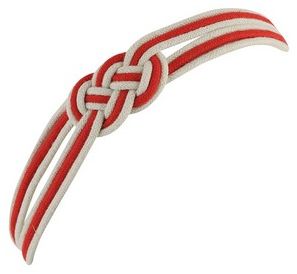 Price: $2.80 at forever21.com
Speaking about beachy hair accessories – have you noticed how timeless nautical theme actually is? Last summer, this summer or the next, the rule was, is and will continue on being as simple as putting together a white-red-navy outfit. Isn't that a fantastic reason to opt for a nautical-themed headband? Well, here is it, my ladies, and this is exactly what I would choose to add to my hair in order to achieve that much-loved, beachy slash cruise slash vacation look!
---
3

Vibrant Swirl Head Band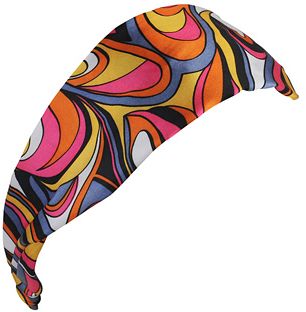 Price: $3.80 at forever21.com
Ah, well a headband is such a perfect accessory for the beach and this wonderful mix of colors s something you should definitely consider in case you, too, prefer to alternate your beachy looks. Bright, fun and super cute, it will help you pull off many trendy summer hairstyles allowing you to keep your hair looking amazing even when it's pulled away from your face and is perfect for color blocking as well as color coordinating with a lot of fun outfits and beachwear.
---
4

Multicolored Straw Fedora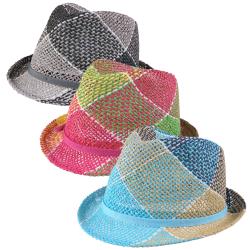 Price: $20.00 at overstock.com
Hair accessories for the beach, head accessories for the beach…don't you just love those all-in-one pieces that pay off in more ways that just one! A hat is a must-have beachy accessory for sure so take a step in a slightly different direction this year and update your style with a fun, chic Fedora to keep you looking awesome and protectyour pretty head and hair from a heat overload.
---
5

Jane Tran Gold and Aqua Ponytail Set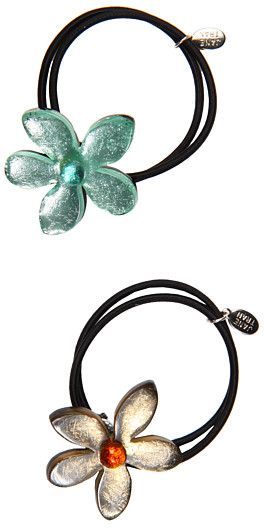 Price: $40.00 at zappos.com
Ideal for low ponytails and braids, this lovely set rates very high on my list of faves! Wouldn't you say it has a kind of a mermaidy feel to it? Well, that's exactly why I like it so much! What are you waiting for, then? Beachy hairstyle idea posts are what you need to check out next to get acquainted with all the fabulous ways to use these babies!
---
6

Ukiyo5 Octopus Hair Clip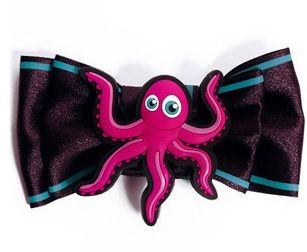 Price: $8.00 at shanalogic.com
Don't miss out on this awesome, fun, sea-themed clip either because you won't only get to wear it as a hair accessory but be able to pin it to your outfit as well! Cool, huh? And, speaking of cool, think about how perfect this bow would be for accessorizing scene hair!
---
7

Jane Tran Mixed Cherry Quartz Ponytail Holder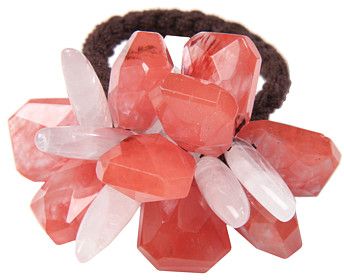 Price: $44.99 at zappos.com
Isn't this a perfect hair accessory for the beach? Now, I don't know about you but it definitely reminds me of red corals and all those multicolored glittery stones the waves keep piling along the shore. However, unlike those stones, these won't go dull once dried and will continue on sparkling, enhancing even the simplest of styles and making your ponytail or braid look super fun and beachy.
---
8

Jane Tran Shell Headband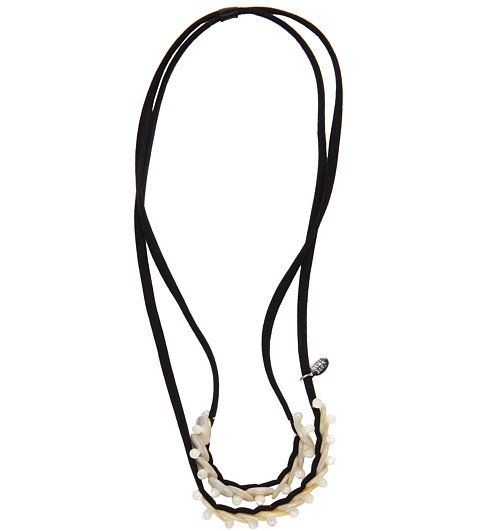 Price: $28.00 at zappos.com
A mermaid, a tropical beauty, a sun goddess – there are plenty of fantastic, super trendy summer hairstyles to go for this year which means that having a sea-themed accessory to top your looks off is an absolute must! And whether we're talking about ways to give your "city" outfits a tropical, beachy note, an actual vacation or tropical resort theme party, you can rest assured this band is a perfect choice.
---
9

Beaded Feather Bobby Pin

Price: $4.80 at forever21.com
The last on my list of hair accessories for the beach is something all of you beachy wave fans would absolutely adore! Simply scrunch your hair, add a few tiny braids here and there and top the look off by adding this fun, colorful pin! Yes, it's as easy as that!
What are you favorite hair accessories for the beach and which trendy summer hairstyles are you looking forward to wearing this sunny season?
Top Image Source: weheartit.com
More
Comments
Popular
Recent