There are tons of kinds of bangs out there to choose from. Whether you are looking for bangs to frame your face or you just want something different, it is important to choose the kinds of bangs that really work for your face! So ladies, with that said, I've got the top kinds of bangs you can get and how you can rock them out. These are also some of the most popular kinds of bangs that are being worn by all of the celebs!
---
1

Sleek Side-Swept Bangs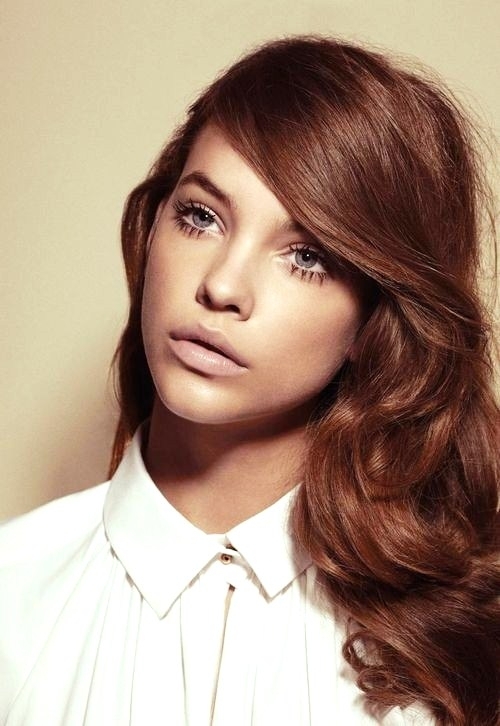 Side-swept bangs are absolutely one of the best kinds of bangs that you can do so much with! Whether you are looking to just add some different layers to your hair, or you just want something different, side-swept bangs are easy to maintain and you can style them anyway! These are bangs that look great pinned back, braided and are typically long enough that you can wear them without feeling like they are weighing you down.
---
2

Parted Bangs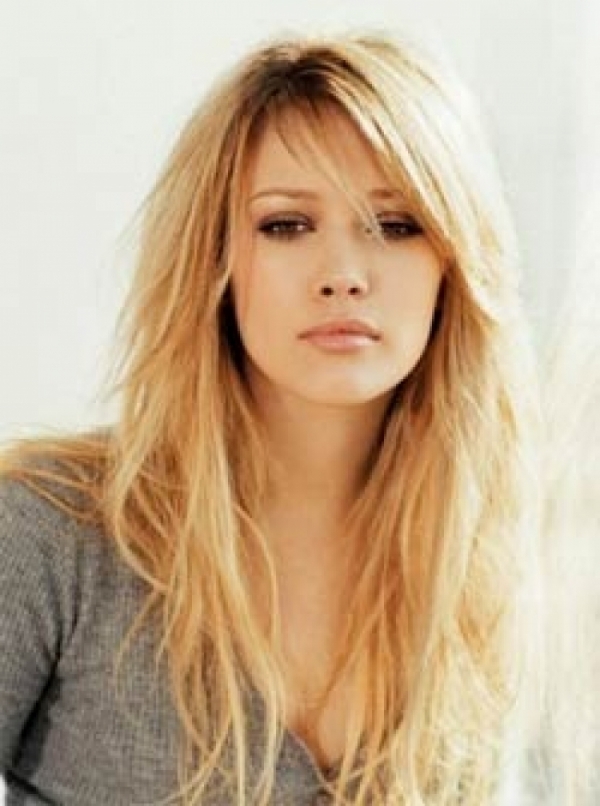 Parted bangs are the next kinds of bangs we are going to talk about and these are typically bangs that are a little blunt, but are parted in a middle. These bangs are fun, flirty and look great on any face shape! The best part? They look good pinned back or left down, it all depends on the style you are going for!
---
3

Convertible Bangs
If you are all about statement styles and you're looking for something that will get you a ton of attention, convertible bangs are it! These kinds of bangs are a little choppy, a little asymmetrical and all kinds of fashionable and attractive! Try these bangs curly, straight or full of volume, you can't go wrong!
---
4

Choppy Bangs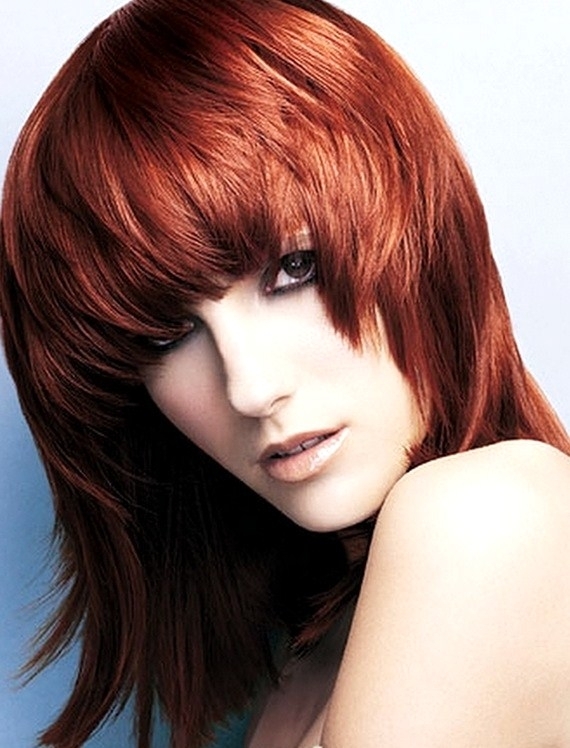 Choppy bangs are all of the rage right now and these kinds of bangs are super edgy! Whether you have short or long hair, choppy bangs can look amazing and really, can be chopped up any which way! Give these a try if you are really looking for a complete change in your hairstyle! You'll love the way you look.
---
5

Asymmetrical Bangs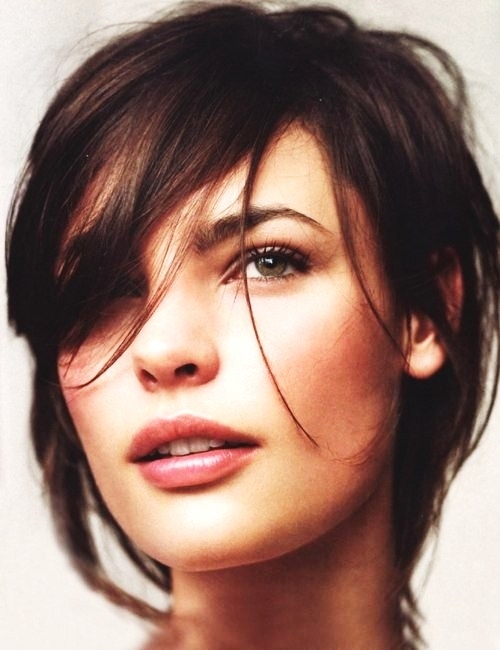 Do you know exactly what kinds of bangs are considered asymmetrical? Well, these bangs will have typically have one side shorter than the other side and the middle, typically a lot shorter than either side. Lady Gaga wore these bangs just a few years ago!
---
6

Blunt Bangs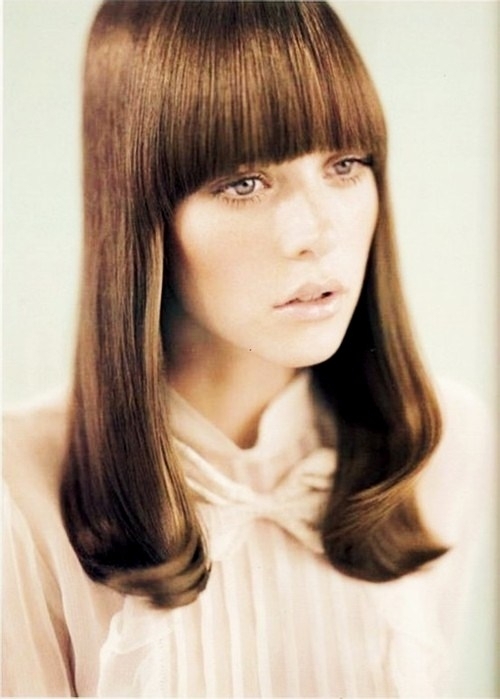 Blunt bangs are typically straight across bangs. These are great bangs if you really want something a little heavier and you want something that you can style up without thinking about it. Blunt bangs are very in right now ladies, tons of the celebs have them right now! One note, if you have a round face, make sure your blunt bangs aren't too wide.
---
7

Rounded Bangs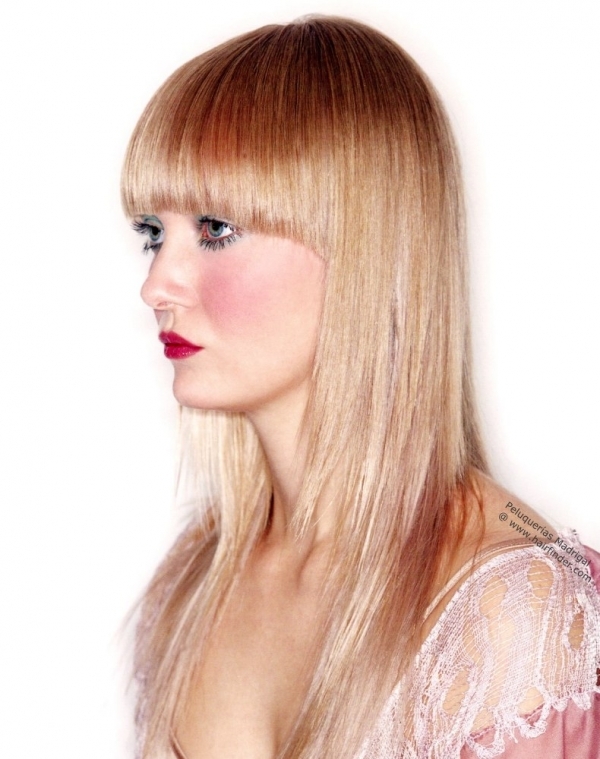 If you want to kick it back to the 70's, rounded bangs are for you! These kinds of bangs were huge in the 70's and typically went with the fringe and feathered hairstyles. This style is coming back though and can be styled in so many different ways!
---
8

Fringe Bangs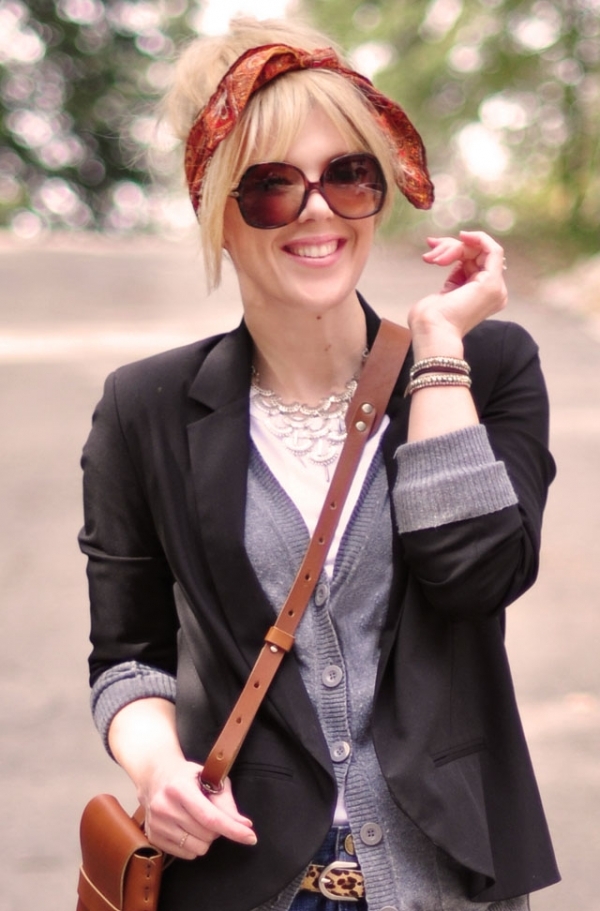 With all of the different bangs out there, it's hard to choose the ones that work for your face! Fringe bangs are great for someone that is looking to just dip into bangs to try them out, as they are wispy and light.
---
9

Pixie Cut Bangs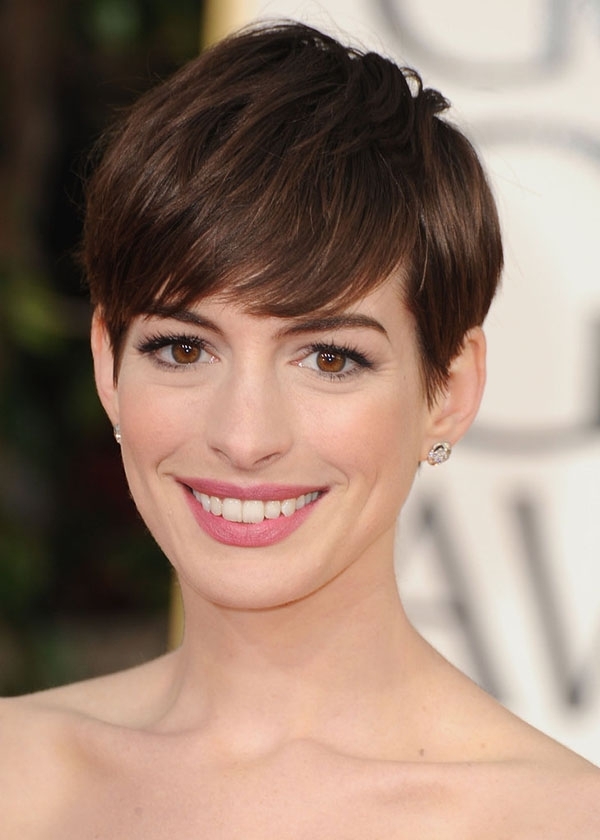 The Pixie Cut is a really hard haircut to pull off -- especially a really short pixie cut! So, what bangs look best? Well, typically side-swept bangs, but also blunt bangs can look great. What do you think of this pixie cut look?
---
10

U-Shape Bang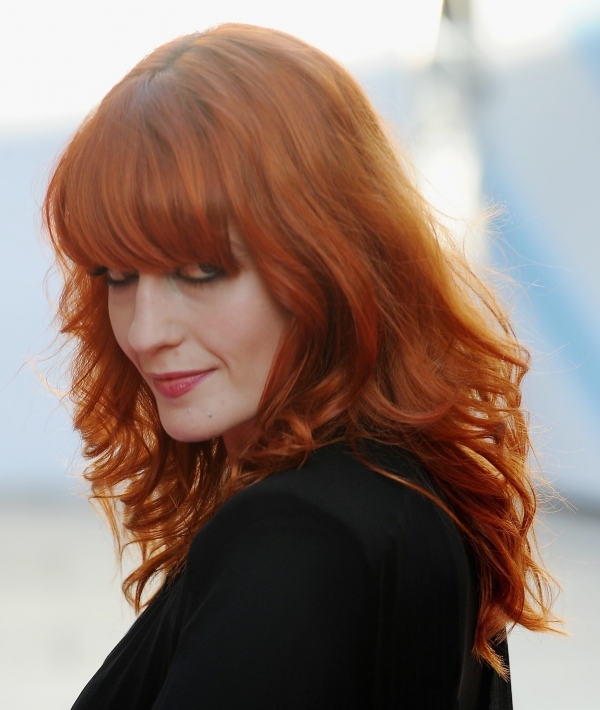 The U-Shaped bang is when there are a few strands in the front that dip just a bit lower than the strands on the side. I love this look and it's a great way to keep that length!
---
11

Brow-Skimming Bangs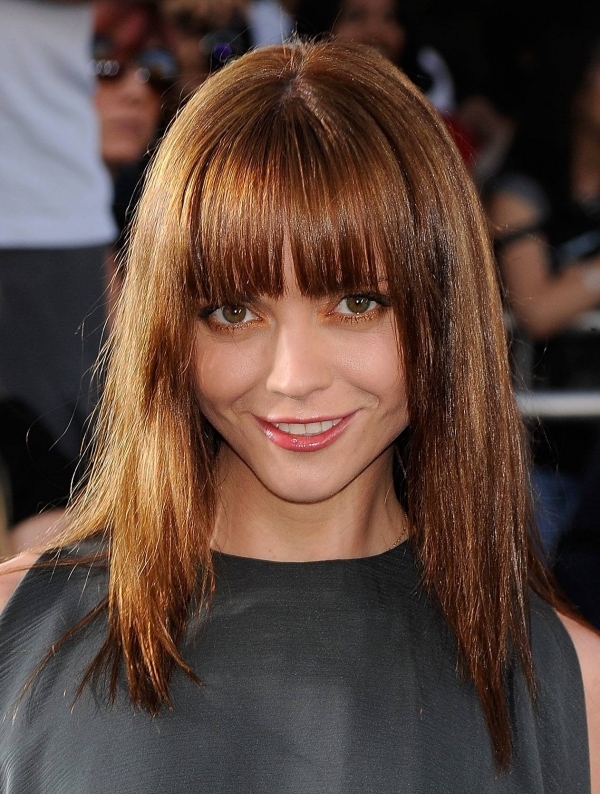 Finally, if you really want bangs but aren't ready to completely chop your hair off, get some brow-skimming bangs that are very easy to pin up and to manage? They look awesome too!
So ladies, there you have it! All of the different kinds of bangs that look hot and are most popular. So, what kinds of bangs are your favorites? Have you ever had bangs?
More
Comments
Popular
Recent