Head scarves are a summer must, ladies, and I'm not saying that just because they're practical and versatile but also because they'll allow you to experiment with a lot of new trends without having to invest a bunch of cash into a whole new wardrobe! A gorgeous head scarf can be worn in so many ways as well as help you pull off so many awesome looks and if that doesn't make it a perfect trendy accessory to experiment with, I don't know what does! Express your classically chic side by opting for a neutral yet glam pattern in silk, let your inner Gossip Girl out by updating your hairstyle with an iconic designer piece, show off your fun-loving side of style by choosing new animal prints, say "Yes" to pastels or experiment with baroque! Sounds impossible? Not with these amazing pieces:
---
1

Tribal Print Top Knot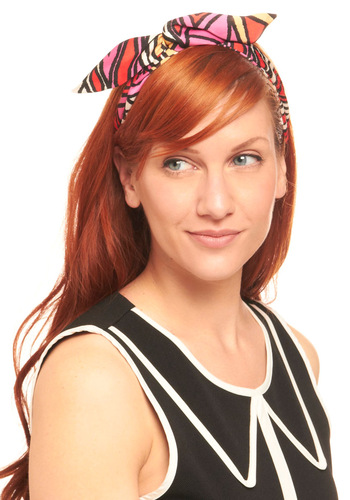 Price: $13.99 at modcloth.com
First on my list of super cute head scarves to consider rocking this summer is this colorful tribal printed top knot! Super-easy to put on, incredibly versatile and it goes great with jeans – what more could a girl ask for!?
---
2

Yellow House Print Head Scarf
Price: $9.99 at modcloth.com
Oh, la, la! Now this sure is a cutie! And in case you're in the market for a versatile and trendy hair accessory, you should definitely give it some thought. Wrap it like a turban to keep your hair tucked in and out of the way, knot it on the nape of your neck, fold for an adorable head band… options are endless!
---
3

Gucci Equestrian Print Scarf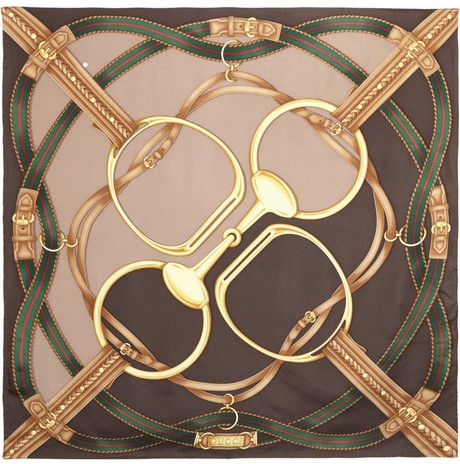 Price: $395.00 at net-a-porter.com
Glam up your hairstyle with it this summer or loop it around your neck in case the weather gets a bit chilly – a fantastic designer scarf might be a bit on the pricy side but it sure is worth all the extra style points! Oh, and do I even need to point out how much I love both this equestrian print and the color combo?
---
4

Equestrian Print Gold & Navy Scarf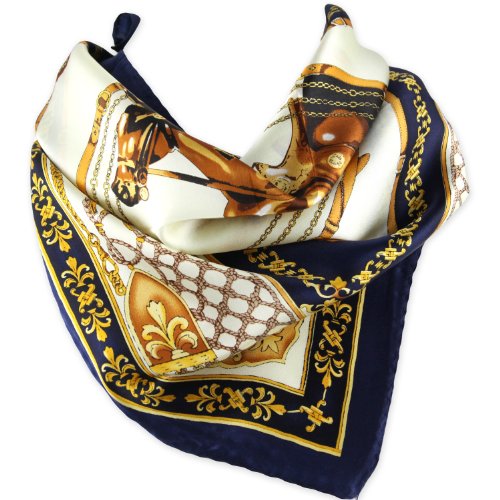 Price: $17.99 at amazon.com
And in case you'd like to take a rain check on the whole bank-breaking business and focus your attention on finding beautiful head scarves without the ridiculous price tag, you'll definitely want to give this one a look-see! Always trendy navy blue and gold color combo will help you pull off your fanciest nautical look ever, there's that equestrian theme I love so much, plus a super-trendy baroque-ish feel to it thanks to all those chains and Fleur De Lys ornaments. How cool is that! You get to take your own little piece of Versailles with you… on your head!
---
5

Bird Print Bow Tie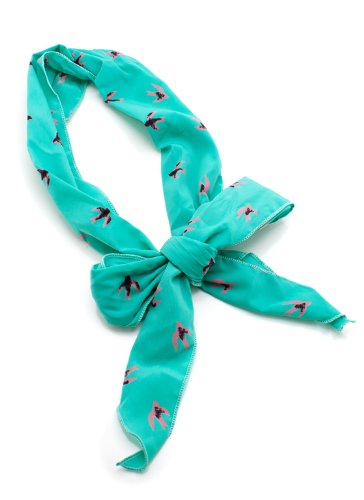 Price: $8.10 at amazon.com
Talking about trendy prints – what's your opinion about the whole bird craze? I'm definitely loving the new take on animal prints and, given how popular birdies are, think that missing out on this versatile beauty would be a total shame. Mix this fashion trend with a couple of the most popular summer hair trends and voila! Being fashionable has just become a bit easier!
---
6

Charmeuse Silk Paisley Scarf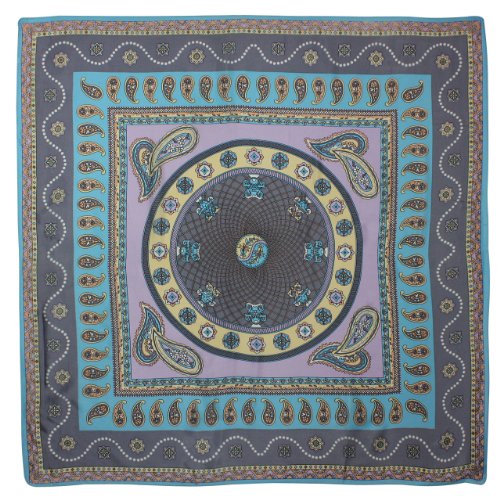 Price: $29.95 at amazon.com
Pastels are super trendy this season – one more reason to get yourself a drop-dead gorgeous staple hair accessory or two! Going with hair clips is great, headbands are even better but why stop there when you can invest in a lovely, great quality piece such as this one to wear as a head scarf, around your neck or knotted on your purse!
---
7

Ornamental Silk Bandana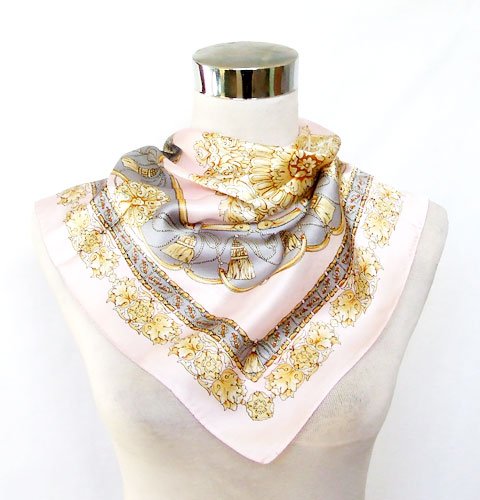 Price: $13.95 at amazon.com
Speaking about luxurious – I bet you wouldn't mind adding this beauty to your list of must-have head scarves! Delicate and super-glam, it will give your neutral daytime outfit a perfect dose of luxury, helping you rock summer hair trends as well as fashion trends in a perfectly ladylike way!
---
8

Desigual Swirl Print Scarf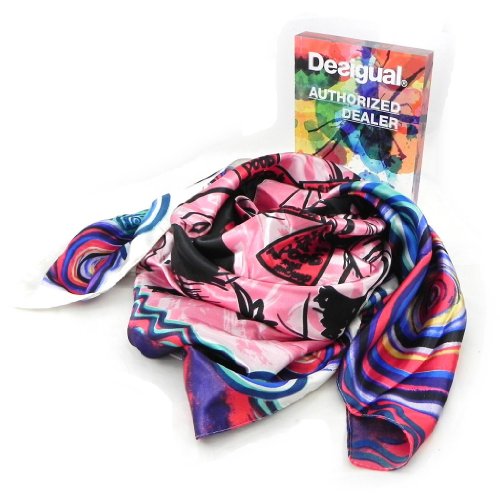 Price: $53.00 at amazon.com
Eye-catching swirls, great print, all of your favorite super-bright colors ideal for summer! How could anyone say no to this fun, interesting piece! Update your hairstyle with it for the beach, throw on an equally gorgeous cover-up and voila – a perfect beachy outfit!
Do you have your favorite head scarf, how often do you experiment with it and which one of these fantastic head scarves could be your next love at first sight? Do tell!
Top Image Source: Second-Hand Vintage
More
Popular
Recent