Hairstyles for pin straight hair don't have to be all boring and super formal and there's a lot of fantastic ways to style your tresses and achieve a flawless look in virtually no time! Seriously! And in case you happen to be wondering how to style pin straight hair at this very moment, you'll definitely want to check out these ideas, hairstyles and up do's for straight hair and who knows – your next favorite hairstyle might be waiting for you right here!
---
1

Super Sleek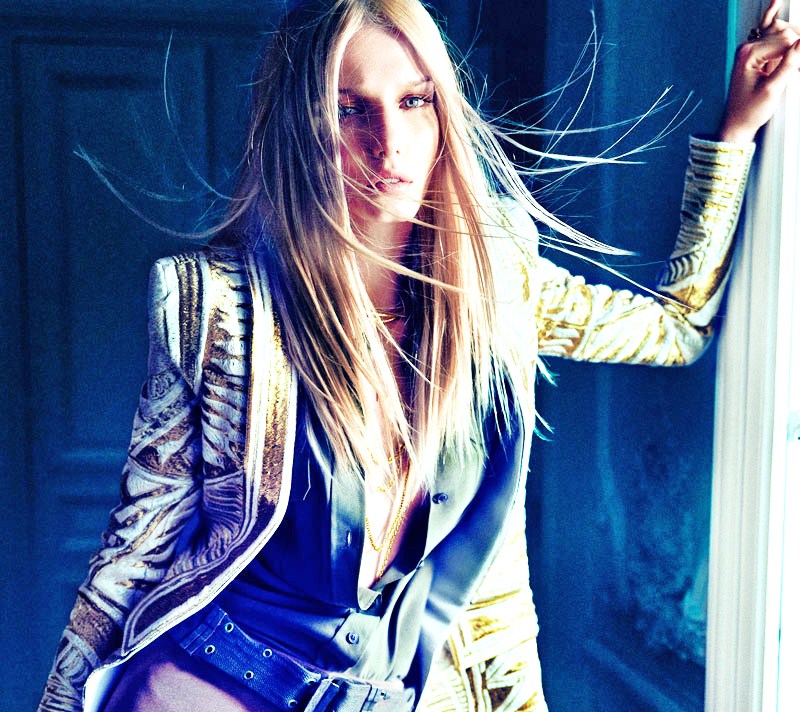 Super straight, super glossy hairstyle is one of the most popular celebrity looks of all time, not to mention one of the most perfect hairstyles for pin straight hair. You already have that pin straight base – why go through all that trouble to change it when you can use it to your advantage? Use a flat iron to smooth out your hair even more and achieve that dazzling, mirror-like effect by rubbing a glob of shine serum between your palms and running them down your hair. See how easy it is?
2

Heavy, Blunt Cut Fringe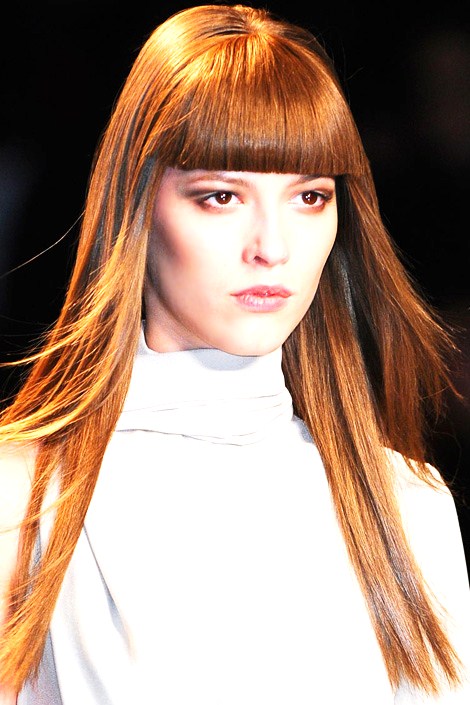 Speaking about super straight hair, have you considered updating your style with a fringe? Opt for a blunt cut, thick full fringe as seen on Taylor Swift and Kim Kardashian to look like a Hollywood diva minus the time-consuming daily styling. Pin straight tresses will always arrange themselves perfectly and the only thing you'll need to do is run a comb through them and apply a bit of a volumizing product. How simple is that!
---
3

Boho Chic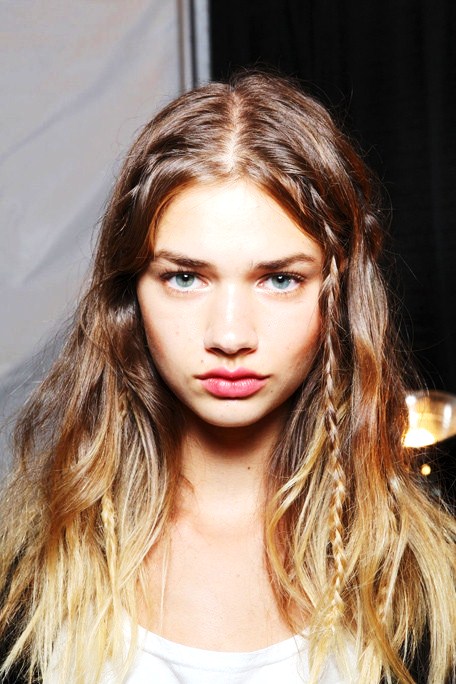 Boho is also a cool, easy to achieve hairstyle for pin straight hair and will look even better if you add a few braids here and there. Use a sea salt spray or a mousse to achieve that beachy, slightly wavy texture then braid small sections of hair and tie them up with colorful no slip elastics. Give it a shot – it's not the most complicated style out there but it's extremely trendy and prefect in case you're wondering how to style pin straight hair this summer.
---
4

Perky Volumized Pony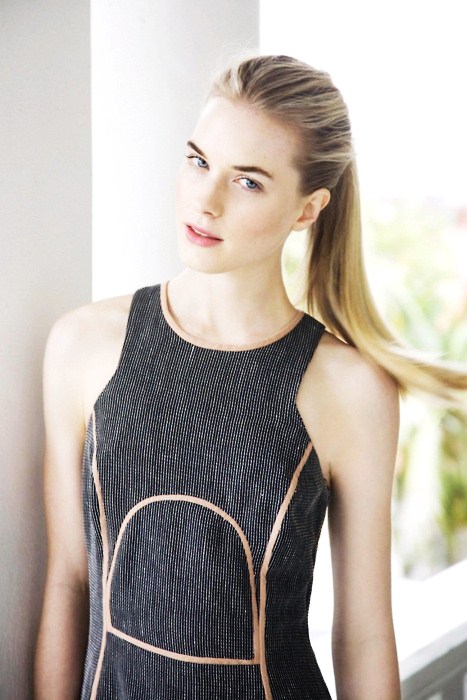 Pin straight hair looks fabulous even with a ponytail and these hairstyles for pin straight hair are the reason why I envy my sister on her super long, super straight tresses! Simply tease the top section, smooth out the bumps and secure your hair in a ponytail, then slip a cute headband to get the volume to move towards your crown.
---
5

Faux Hawk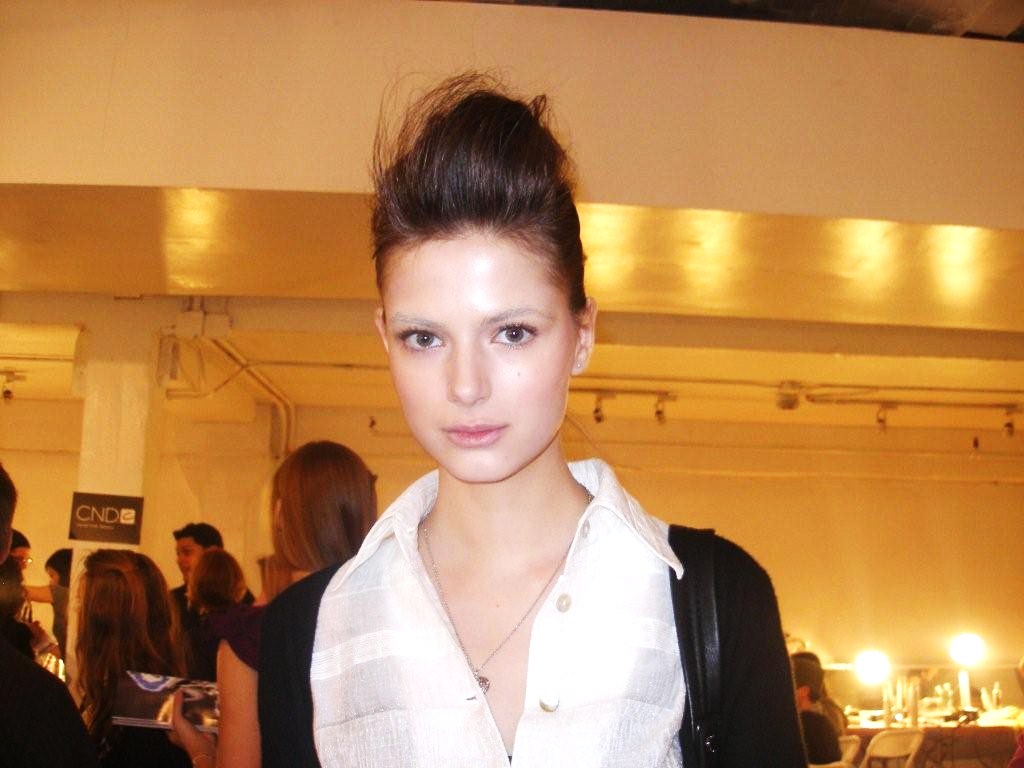 Sleek, chic and always on trend, faux Mohawk is the perfect up do for straight hair! Sure, there are plenty of ways to achieve a faux hawk style even with curly or wavy hair but your pin straight super-sleek tresses can definitely score you some major style points in case you decide to go with a glam, super model-like version of this look!
---
6

Elegant Braids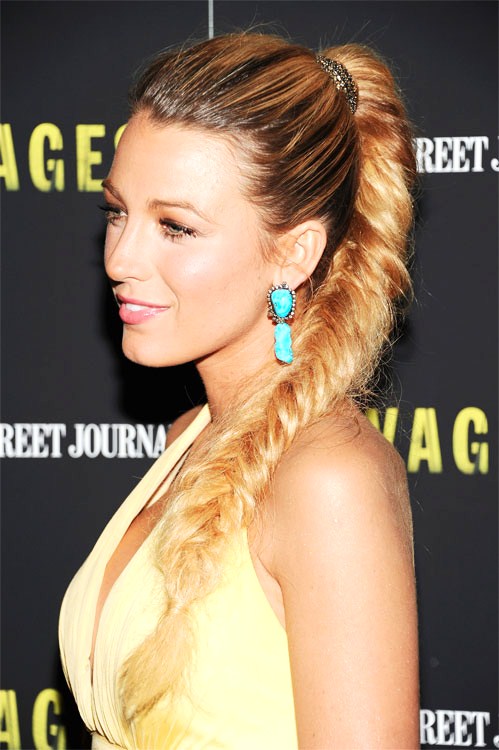 Still wondering how to style pin straight hair? Why not give some of the celebrity inspired hairstyles for pin straight hair a go? You can emulate Blake Lively's long, super classy braid, go for a braided chignon or simply polish your length to perfection and braid your bangs only! Super-straight, silky hair looks like a silken rope when braided and the only thing you'll have to do in order to ensure a long lasting hairstyle and manageability is to mist it with some hairspray before you start braiding.
---
7

Flick It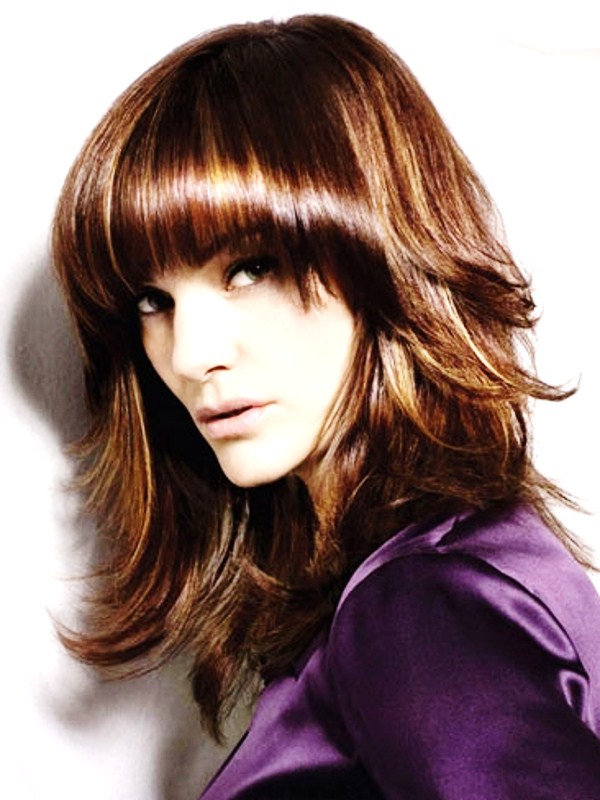 Want to wear your layered straight hair down but don't feel like settling for it being completely straight? No problem! There are plenty of wonderful hairstyles for pin straight hair with layers and flicks are yet another good idea to go for in case you want to add texture. Simply use your styler or a flat iron to flick your layers outwards and follow up with styling pomade in case you're going for an edgy look.
What are your favorite hairstyles for pin straight hair and do you have a few tips on how to style pin straight hair to share?
Top Image Source: whowhatwear.com
---
Popular
Related
Recent