7 Best Braid Tutorials on YouTube ...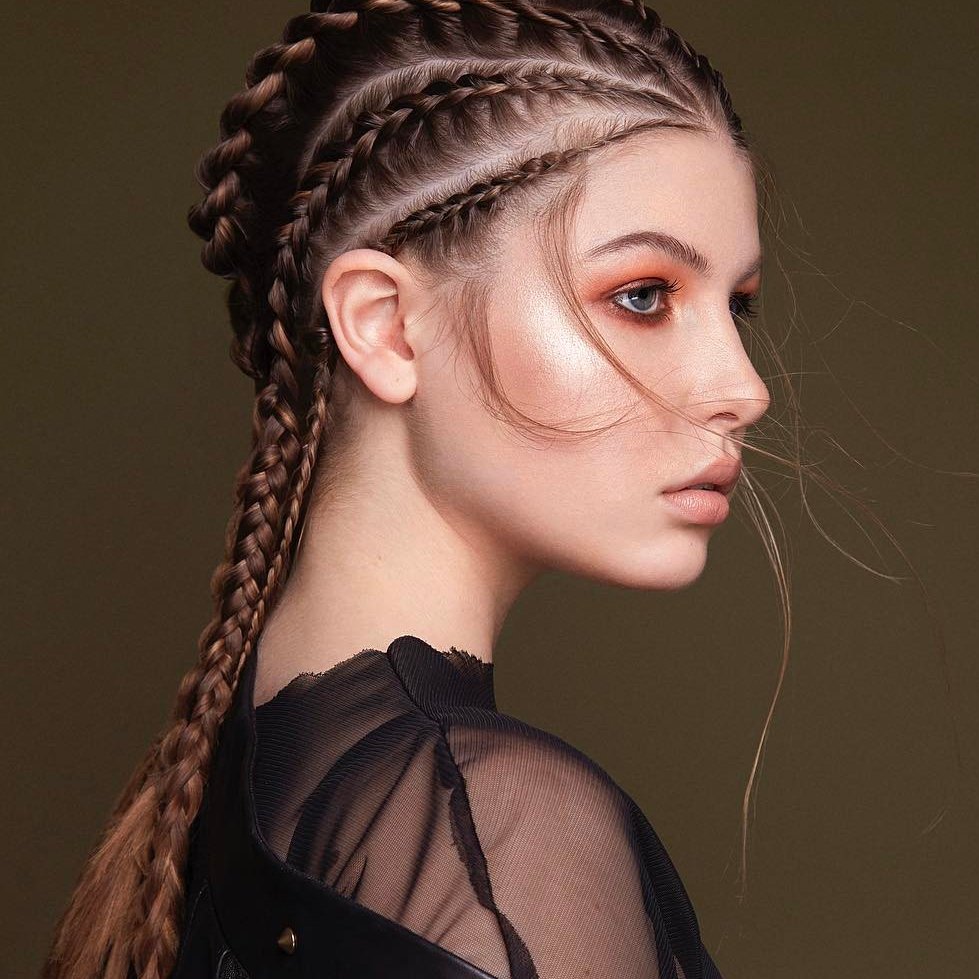 This year will go down in history as the Year of the Braid — everyone's wearing them, from your favorite celebs (like Lauren Conrad) to that incredibly chic barista who makes your latte every morning. If you long for the look, but can't quite get the braids you want, keep reading! I've scoured YouTube and gathered all the cutest braids, right here in one spot. So grab your comb and some hair elastics, and let's go! Here are the 7 best braid tutorials on YouTube (or anywhere else)…
1.

Mermaid French Braid for Long Hair
Wow, this looks so pretty! I don't think I could have ever figured this one out if I didn't see this braid tutorial. It's very similar to a regular French braid, but you're only gathering tiny pieces of hair, mostly from the sides of your hair… and it's perfect for girls who wear hair extensions, too!
2.

Ribbon Braid for Long Hair
I love the ribbon! And I love that you can use it as a headband, too… this is one of my favorite braid tutorials… the narrator (Bebexo) makes it look so simple and easy… which color ribbon would you use, and would you do the final step, and make your braid into a headband?
3.

Twisted Waterfall Braid for Medium to Long Hair
Okay, I know, I seem very partial to braid tutorials by Bebexo… this is the last one, I promise! I love this romantic Boho braid… wouldn't it be pretty for wavy hair? I can't wait til my hair is long enough to do this braid!
4.

Katniss Dutch Braid for Medium to Long Hair
For fans of The Hunger Games, this is a must-see braid tutorial! If you want the look of Katniss's signature curvy French braid, this video makes it simple. I love the twist at the end… it's an updo! Suddenly I want to try my hand at archery…
5.

Upside-down French Braid Bun for Medium to Long Hair
I saw a girl at an outdoor mall with this hairstyle, and I had to try it! It's so much fun, and so unique… it's also perfect for summer, because it keeps your hair off your neck. Warning: you might get a little dizzy when you flip upside down… and the narrator is right: you have to try this with hair that hasn't just been washed.
6.

Herringbone Fishtail Braid for Long Hair
This looked so hard to do, I wasn't sure I could find a braid tutorial I could actually do! But this braid tutorial makes it look so easy, even clumsy me can do it! Now I want to wear a herringbone braid every day… aren't they pretty? And BTW, isn't Lauren Conrad gorgeous?
7.

Milk-Maid Braid for Medium to Long Hair
Eek, so cute! I love this look… it's so different, and kind of a nerd-chic, isn't it? I wish I could do this, but my hair's not long enough yet… would you try this one? Why or why not? Would you add the ribbon, like she does at the end? I love it… hmm… maybe for a costume or cosplay look?
I love all of these braids… I can't wait til my hair's long enough to try them all! Which of these braid tutorials are you most excited about? How will you wear it? Or is there another type of braid you're dying to try? Please let me know!
{{#comments_count}} Show Commnents ({{comments_count}}) {{/comments_count}}