Short hairstyles for summer are always tricky for me because I want to keep my hair out of my face and off my neck but I still want to look in style. At the hair salon, I find stylists to be out of ideas and lost for words when I say that I want to cut off most of my hair but keep it looking feminine. Nevertheless, summer is here and this week it has been close to 100 degrees in my neck of the woods, so I did some research and found some worthy prospective styles. If the rest of you ladies agree with me, stay tuned for the most practical but also fashionable short hairstyles for summer.
---
1

Pixie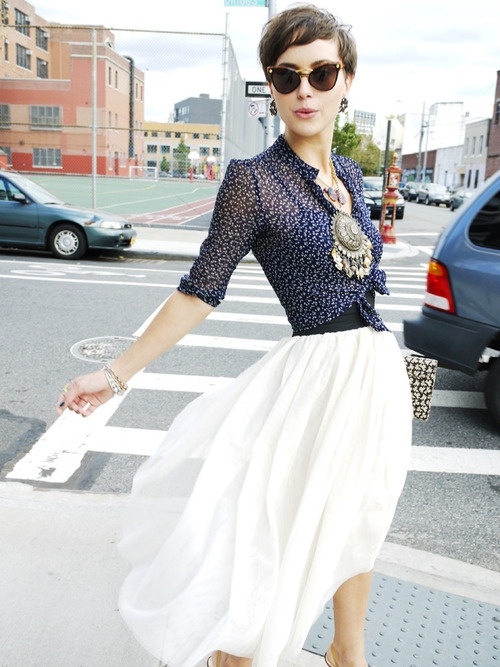 Anne Hathaway has been the most talked about celebrity this summer after she had to cut off all her hair to play Fantine in Les Miserables. I think most people can agree that no matter what she does, she will always look absolutely gorgeous. While the rest of the population may not always be so lucky, I like to think that the pixie cut is a great option when it comes to short hairstyles for summer because it looks very cute and feminine. Not to mention, it's so easy to maintain if you are plagued with thick curly hair, and you will definitely stay cool in the heat this summer.
---
2

Bob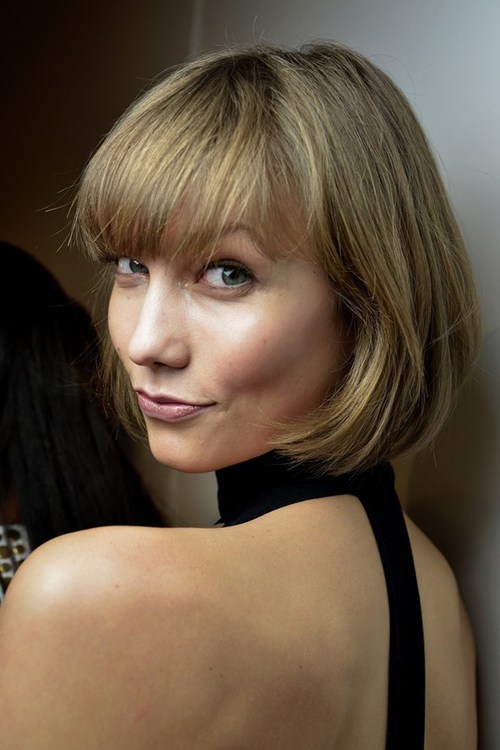 Ah the flapper bobs! I know we don't still live in the 1920s when every young woman around was bobbing her hair and sneaking into speakeasies, but I don't see any reason why we can't still adopt this adorable hairstyle. Even if you opt out of bangs, a bob can still look stunning on any woman, and I have to say that it is one of my favorite short hairstyles for summer. I love the bob because I think it can be so sexy when styled the right way, and you don't have to go through the whole ordeal of cutting off all of your hair, which can definitely be too traumatic for some people.
3

Girly Mohawk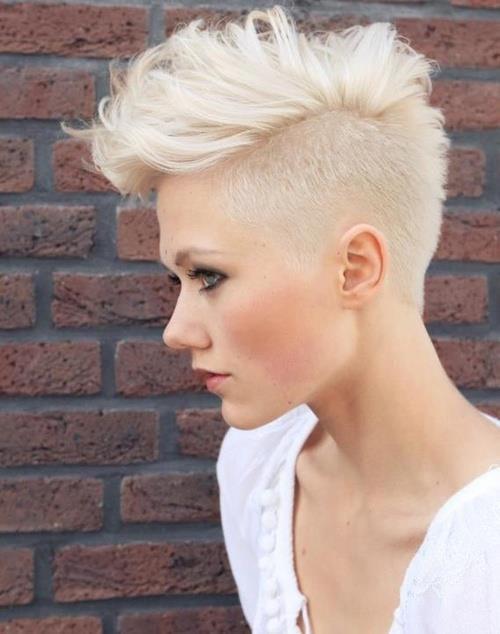 So before you make a judgment, hear me out: a girly mohawk comes in all shapes and styles. Think of Halle Berry and P!nk, from some angles their hair can look like it's in a mohawk and from another it looks like it just styles upward. I like the girly mohawk as one of the short hairstyles for summer because it's daring, sexy and you really only live once, so why not try something different? Everyone has different tastes, but a girly mohawk can be really flattering on some people. I think it's a great option if you want to add some style in a short haircut as opposed to the alternatives which can seem lifeless and flat, especially if you have very straight, thin hair.
---
4

Gamine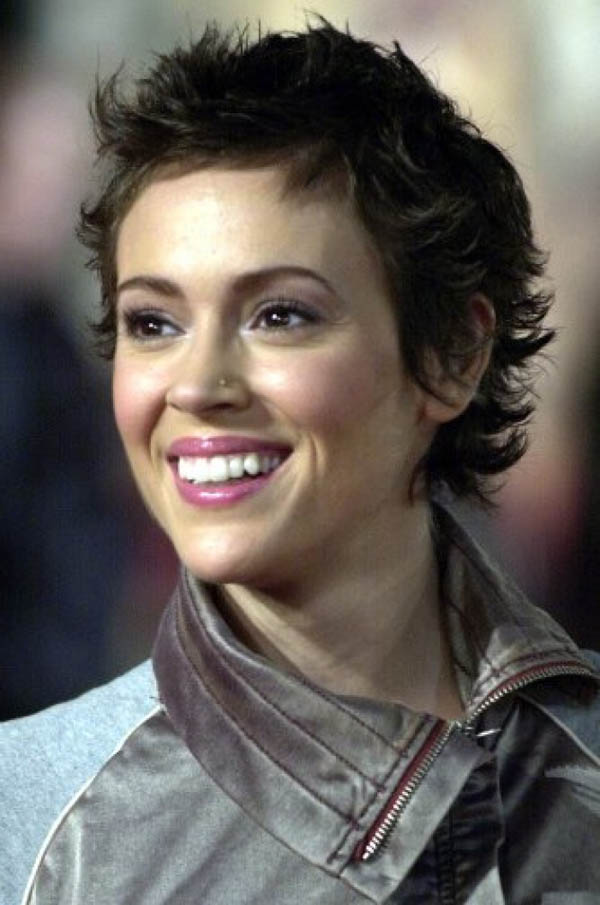 I've seen both Alyssa Milano and Charlize Theron rock this style and I'm eagerly waiting to see which celebrity will have to guts to wear their hair like this next. This is a great option when it comes to short hairstyles for summer simply because it's one of the most practical, but still fashionable and sexy. I love seeing women with a gamine style cut wearing long earrings. I think, despite popular belief, that there are many different things you can do with a gamine style haircut, one of them being wearing a headband or pinning back the front bangs with a bobby pin or bow (think Sarah McLachlan during the Lilith Fair tour). Plus, it will keep you cool in the unbearable heat of summer!
---
5

Cropped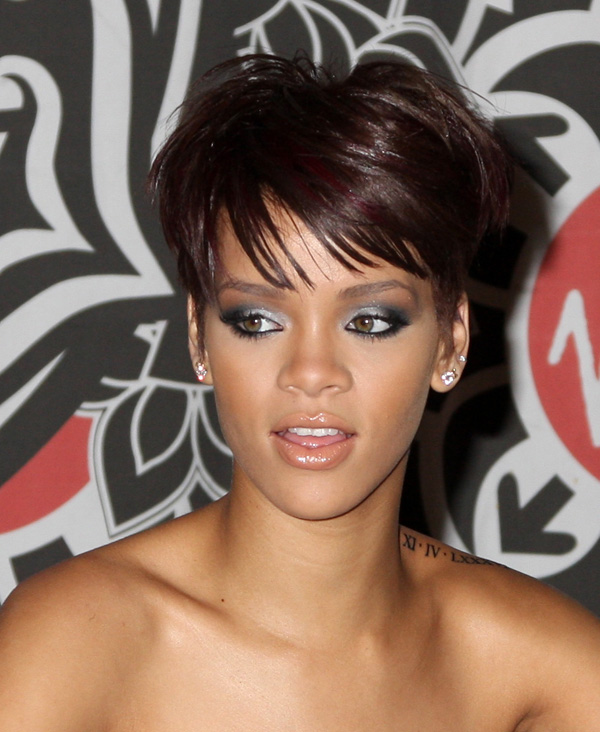 The difference between the cropped hairstyle and the pixie is that the cropped style is longer on the sides and back, so it isn't quite a pixie or bob, but it's sort of in between. I also love a cropped haircut as one of the short hairstyles for summer because it isn't quite as dramatic as a gamine or pixie but it's definitely short enough to keep you cool in the summer sun. I've seen a lot of older women with this hairstyle but I don't see why younger women can't also wear it.
---
6

Undercut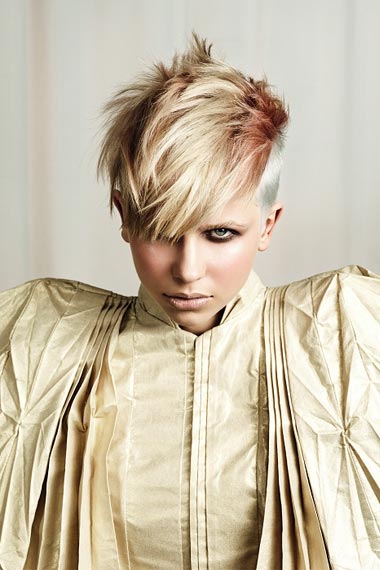 Living in New York, I have seen many women and men take on the undercut hairstyle. I think some people attribute this style to the so-called "hipster" movement but it's still of one the best short hairstyles for summer. Here's why: if you aren't ready to essentially shave off all your hair and go gamine, but you really want to keep your hair as short as possible to avoid the heat this summer, the undercut is a great compromise. Miley Cyrus is the most recent celebrity to sport an undercut and I think she looks awesome! The undercut is pretty much self-explanatory in some sense; basically, the hair is cut from underneath but it gets covered from hair on the top. Even if you don't really consider yourself a hipster, or punk, or whatever label you want to include, the undercut is definitely in fashion right now. You can even keep your hair longer on the top and only undercut it on one side if you want to.
---
7

Reverse Mullet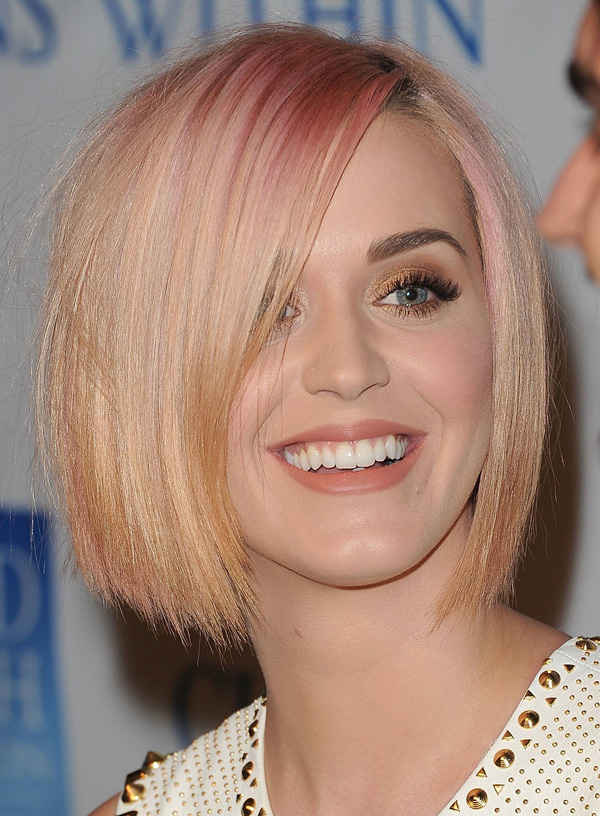 Kate Gosselin and Victoria Beckham both have had smashing reverse mullets at some point in time. A reverse mullet is ideal as one of the short hairstyles for summer, because your hair is almost completely off your neck but you still have some length in the front. At first glance, most people don't even realize that the back part of your hair is shorter than the front. Overall it's a very chic and sexy option to beat the summer heat without completely cutting off all of your hair.
Summer is my favorite time of year but finding a hairstyle to keep me feeling cool and looking great can sometimes seem like an impossible task. What is your favorite short hairstyle for summer? Can you think of a style that I missed? Please share your thoughts and stay cool and breezy this summer!
---
Comments
Popular
Related
Recent