Products for relaxed hair I'm going to mention today are widely known for those miraculous results they provide, allowing every woman to have gorgeous, super-shiny hair despite relaxing, bleaching, perming and other types of chemicals she chooses to put on her hair in order to get it to look a certain way. So, if you're looking for a new product for relaxed hair or are looking for a few relaxed hair care upgrades, definitely check these out and give them a shot:
---
1

Organic Coconut Oil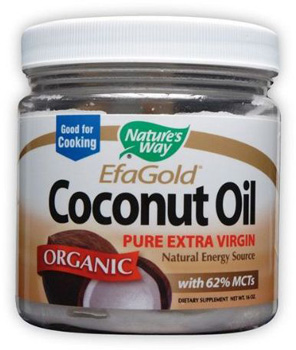 Price: $8.97 at amazon.com
A necessary step in relaxed hair care, natural hair care and pretty much any hair care you can think of- a coconut oil deep conditioning treatment is something you should definitely consider incorporating into your routine! This super nurturing oil is a perfect pre-shampoo mask for your damaged tresses, will do wonders for dry ends and breathe new life into dull, over processed sections of your hair.
---
2

Just for Me Hair Shampoo

Price: $6.75 at amazon.com
Picking the right products for relaxed hair isn't always easy and this especially goes for shampoos! Some ladies say that you shouldn't wash your hair too much, others say you should keep it perfectly clean, some advise co-washing, others are against it. What is a girl supposed to do!? Well, here's one interesting shampoo to try out! Its mildness and nourishing properties will enable you to wash your hair whenever you want without having to worry about damaging your chemically treated hair. Throw in a clarifying shampoo here and there in case you use a lot of styling products and voila – your hair will always be clean but look healthy and feel soft and supple as well!
3

Carol's Daughter Tui Hair Oil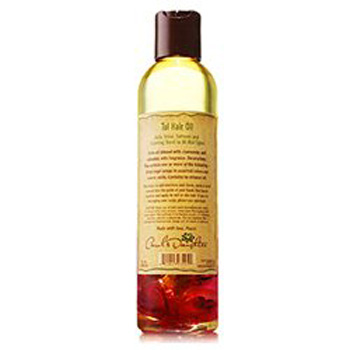 Price: $11.00 at amazon.com
If you've allowed yourself to go a bit overboard with relaxing or bleaching, you will notice that your hair is brittle and quite damaged. Now, as weird and impossible as this sounds, there is a way to fix this! Simply incorporate this miraculous, light yet extremely nourishing oil in your relaxed hair care and it won't be long until you start seeing a huge difference!
---
4

CHI Silk Infusion Reconstructing Complex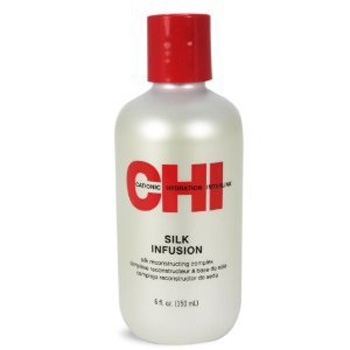 Price: $17.39 at amazon.com
Speaking about awesome products for relaxed hair – have you tried CHI Silk Infusion? Ladies on forums and various websites all agree that it's pretty close to being a Heaven's gift for tresses in need of some deep nourishing! And the best news is this – if you use it sparingly, it won't weight your hair down or give it that unsightly oily sheen but softens and natural healthy luster instead! The product also provides protection against heat which I'm sure is great news for all of you ladies who like to style your hair a lot and need something that doesn't only nurture chemically treated hair but protects it as well while leaving none of that messy build up!
---
5

Aphogee Keratin and Green Tea Spray

Price: $6.46 at amazon.com
Highly recommended by Coco & Creme, this practical, easy to use spray allows you to keep your fragile ends perfectly conditioned and prevent breakage even on the go! This product for relaxed hair (and also bleached, permed or any kind of chemically treated hair) also acts as a styling aid, reduces frizz and prolongs time between two dyeing sessions enabling you to enjoy fresh, vibrant hair color longer!
---
6

Queen Helene Cholesterol Hair Conditioning Creme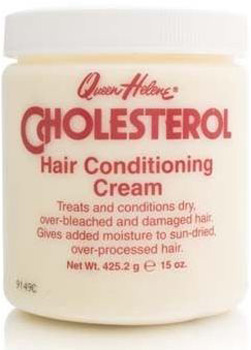 Price: $8.06 at amazon.com
Okay, well I'm absolutely sure you've heard of this one! I mean, it's super popular, well loved and talked about and something I'd gladly try myself, if only I could find it here! Make it a part of your relaxed hair care and use either as a regular hair mask or overnight treatment to strengthen your chemically treated tresses and have that smooth, healthy, soft hair every girl dreams of!
---
7

Mizani Butter Blend Honey Shield

Price: $19.39 at amazon.com
The last on my list of great products for relaxed hair is one very useful treatment whose main purpose isn't to repair damage that has already been done but to actually prevent it from happening! Yup, you heard me – it enables you to really relax while relaxing knowing that your processed bits are protected and that they won't suffer more damage or, God forbid, fall off.
Can you suggest a few wonderful products for relaxed hair as well? Come on, don't be shy and do share a positive review even if it'd not based on your own experience with the product in question. And, ladies, whether you're bleaching, relaxing or perming – do have in mind that every single product for relaxed hair I've mentioned here is worth a try as they are not specifically designer for this or that type of damage but chemically processed hair in general.
Top Image Source: stylishandtrendy
---
Comments
Popular
Related
Recent