Best hair products for African American coming right up, ladies, all because you've asked for them! I've been writing about ethnic hair care quite a bit, covering everything from products and tips to hairstyles yet there's still a lot to cover and I'm glad a brand new list of best hair products for ethnic hair was your idea. So here are more products for you to check out and hopefully add to your routine:
---
1

Wen Cleansing Conditioner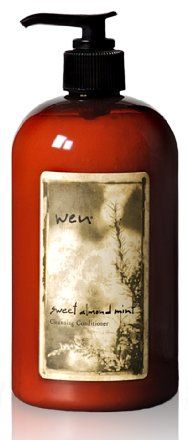 Price: $36.74 at amazon.com
This awesomely practical combo that cleanses, deep conditions and detangles is loved by many ladies all across the globe and all of them agree on at least two things – first: it's one of the rare one step solutions that actually works in the long run and second: it really fits virtually all hair types. "So, if the hair type doesn't matter, why are you using it in a post on best hair products for African American hair?", some of you may wonder. Well, it's actually pretty simple. We all know that ethnic hair care, well, any hair care actually, isn't a by the book kind of thing and needs to be tailored to fit each person's hair type and texture. Right? And wouldn't it be awesome to have one product all women could use and love? Well, this is it! Pump out more product in case you have thicker, tighter curls or use less of it in case your hair is a bit straighter, more wavy than actually curly. But that's not all! Not by a long shot! In fact, I'm sure you'l
l want to know all happy Wen fans like to point out this is more than a three day wonder. In fact, the longer people use Wen the happier they are with it because it keeps hair color from fading and ends from splitting while strengthening hair from within, providing sustainable, long-term results you'll love!
---
2

Keracare Humecto Cream Conditioner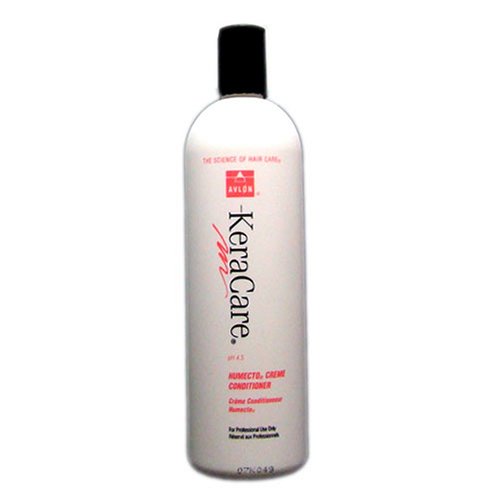 Price: $18.23 at amazon.com
Much talked about and praised just as so, most beauticians would suggest this one in a heartbeat and some are willing to stake their career on the fact that this conditioner is the best hair product for ethnic hair. Have you tried it? Well, you should as it hydrates AND humectifies which means your hair won't only get all moisture it needs but also get to keep it as it dries. Awesome isn't it? Time to say good-bye to breakage and split ends, forget what it's like to have brittle hair and enjoy a shiny, moisturized, static-free mane that doesn't take forever to detangle.
Trendinig Stories
More Stories ...
3

Wild Growth Hair Oil

Price: $8.99 at amazon.com
Growing your hair out doesn't have to be a long painful journey, not with this awesome product anyways! And, in case your hair likes oils, this one will definitely be a treat. Massage it into your scalp and ends before you do a protective style or smooth it down your length in case you want a super-smooth, silky blowout free of any frizzies. A lot of folks out there claim their ethnic hair care routine wouldn't be the same without this, some even think their hair wouldn't have ever been so long if it weren't for this oil so give it a shot and I hope to see you back here soon, boasting about your fantastic hair.
---
4

Miss Jessie's Baby Buttercreme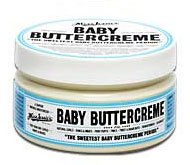 Price: $34.92 at amazon.com
Speaking about best hair products for African American hair, here's something that ought to make life much easier for all of you proud mommies out there. Just as good as your favorite Miss Jessie's moisturizing creme, only lighter, this product will help you style and care your angel's curls or waves and is something you can take a pinch off yourself as well. A lot of ladies out there swear by this product, which is the reason I decided to list is here, thinking there must be others out there who'll find this piece of info super-useful.
---
5

Jane Carter Nourish and Shine
Price: $14.98 at amazon.com
Girls at CurlTalk call it the holy grail of natural hair products which, quite honestly, is more than enough to convince me to give it a try! Loved by proud curlies all over the world, Nourish and Shine isn't only one of the best products for ethnic hair but something every au naturale girl out there should consider adding to her hair care routine. We are, after all, talking about a 100% natural, organic product that nourishes and repairs hair while giving it gorgeous shine!
---
6

Jane Carter Hair Nourishing Serum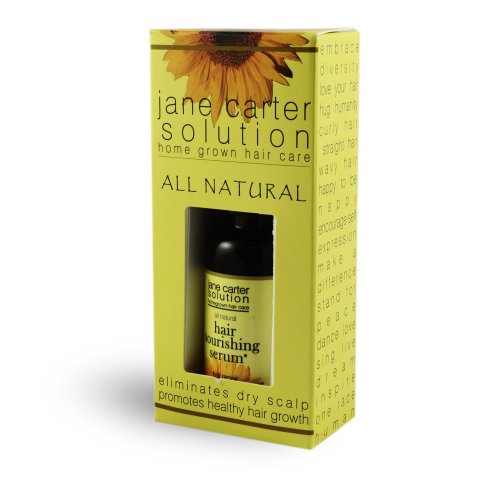 Price: $14.99 at amazon.com
This fantastic, 100% natural mix of various essential oils and vitamins is a must try, ladies! And I'm not going to say anything like this is one of the best products for African American hair, or Asian hair or Caucasian hair because it does wonders for all hair types! Use it on your wet or dry tresses to strengthen them or work a few extra drops into your ends in case repair is what your dry or damaged hair needs.
---
7

Carol's Daughter Rosemary and Mint Purifying Duo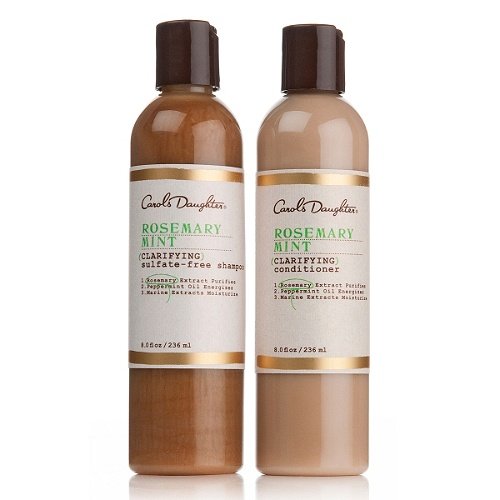 Price: $75.00 at amazon.com
And last but not the least, a fantastic set you'll definitely want to check out. Shampoo will clarify your hair like a charm, leaving it absolutely clean and free of any product buildup then it's time for this fantastic conditioner to step in the game and provide super nutrition, moisture and that silky smooth feeling we all love so much.
Which one of these do you feel like adding to your ethnic hair care routine and is there something you'd like to add? A few personal favorites, something that does an amazing job for a specific hair type, products you often hear being mentioned as best products for African American hair…anything? Do share.
Top Image Source: frugivoremag.com
---
Comments
Popular
Related
Recent