If you have thin hair, chances are, you're always on the lookout for the best products for thin hair. But there are so many products, all promising "volume" and "thickening" and even "lush." What really works, and what's just clever marketing and lots of hype? I can help. I've tried so many products for thin hair, I feel like I know them all, scams and supers alike. Here are my picks for the 12 very best products for thin hair.
---
1

Living Proof Full Shampoo and Conditioner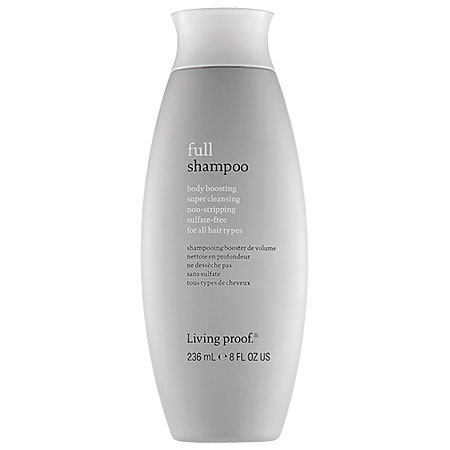 Price: $10.00 to $59.00 at sephora.com
Thin hair can also be sensitive hair, so treat it gently with this sulfate-free shampoo and matching condition. It cleans your hair without stripping it, leaving it shiny, manageable, and even (gasp!) thicker. It also smells so good!
---
2

Living Proof Full Thickening Cream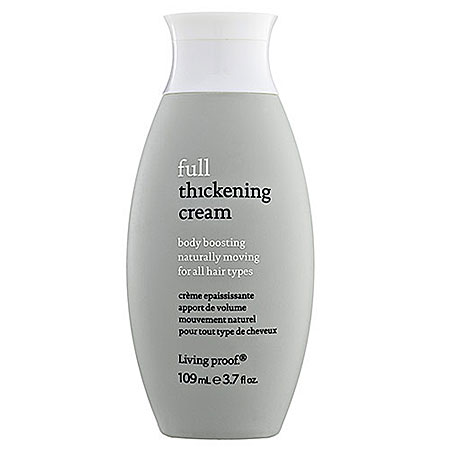 Price: $15.00 to $26.00 at sephora.com
Follow up with the Living Volume Shampoo and Conditioner with the matching thickening cream. It's lightweight and even more importantly, it doesn't make your hair crunchy like other products for thin hair. The cream contains tiny particles that attach to the strands without stickiness. I love it!
---
3

Ojon Volume Advance™ Volumizing Shampoo and Conditioner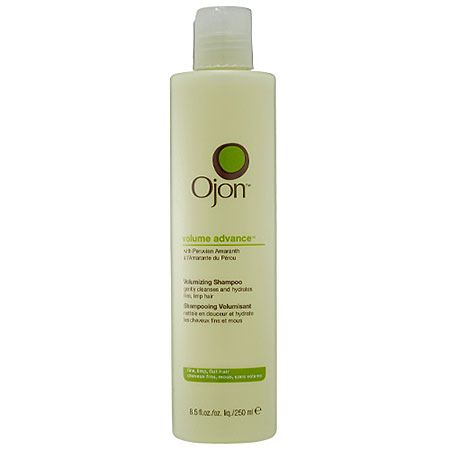 Price: $22.00 to $64.00 at sephora.com
Named for the rich, lush oil it contains, this shampoo and conditioner also provide gentle cleaning, but they take care to remove all the excess oil and dirt in your hair, so it doesn't look weighed down or greasy. It also contains coconut-derived ingredients, so it smells tropical, ideal for use in winter when you need an exotic little pick-me-up!
---
4

Bumble & Bumble Thickening Hairspray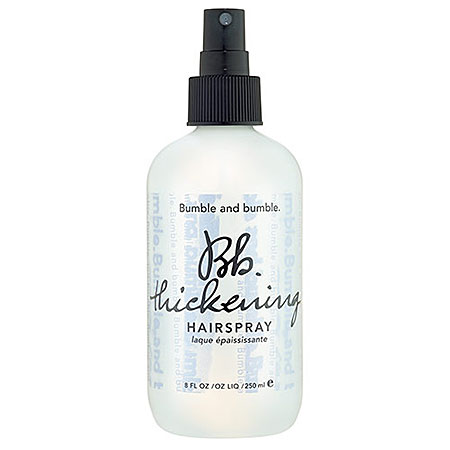 Price: $9.00 to $27.00 at sephora.com
This is my all-time favorite product for thin hair. As the name implies, this hair spray provides impressive hold, while adding volume, but without weighing thin hair down. Try it with the Bumble & Bumble Thickening Shampoo and Conditioner, or on its own while blow-drying or setting hair, or for a final do-is-finished all-day hold.
---
5

Ouidad PlayCurl Volumizing Shampoo and Conditioner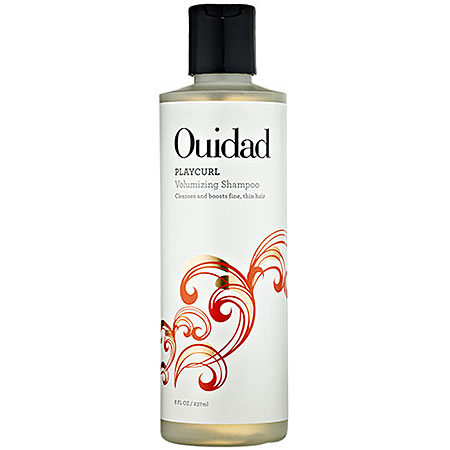 Price: $15.00 at sephora.com
This is another marvelous shampoo and conditioner set, another pair of the best products for thin hair. I know it seems like a lot to pay for shampoo and conditioner, but they really work! They're designed for thin, limp, wavy or curly hair, and they contain green tea extract, aloe, and wheat protein to soothe and de-tangle thin hair.
---
6

Ouidad PlayCurl Volumizing Foam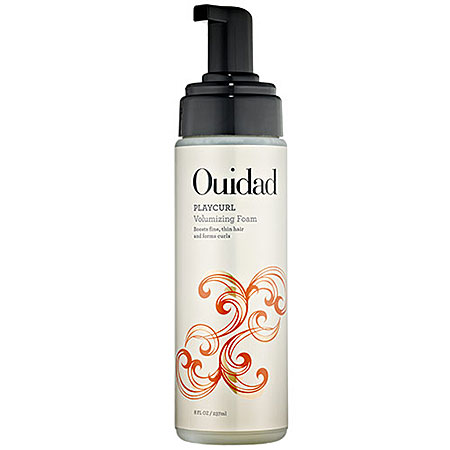 Price: $22.00 at sephora.com
Follow the shampoo and conditioner with this miracle foam, a very light, extra-gentle mousse made to provide oodles of volume, styling control, and frizz control. Again, it's made for curly hair in particular, so it along with boosting volume, it helps encourage curl.
---
7

Phyto Phytovolume Maximizing Volume Shampoo and Conditioner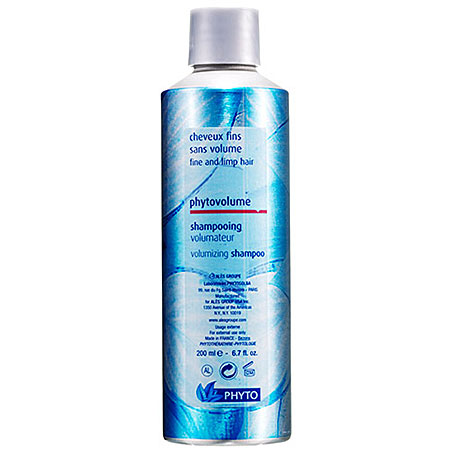 Price: $24.00 at sephora.com
I freely admit I didn't believe the claim on this product for thin hair: that the crustacean shell extract it contains actually hydrates each hair strand, plumping it for fullness and volume. But it really works, and it doesn't smell fishy at all. Seriously, try it! It's amazing! I know it sounds weird, but I really did notice a big difference the first time I used it.
---
8

Alterna Bamboo Plumping Strand Expand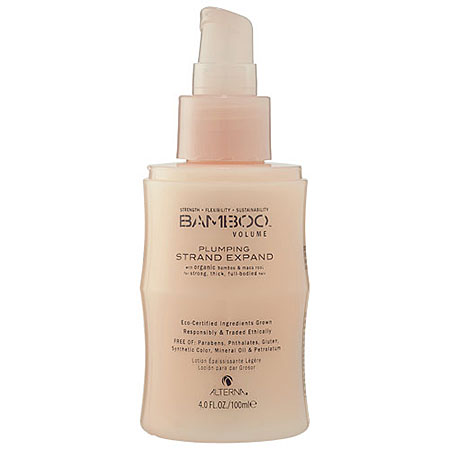 Price: $22.00 at sephora.com
Plump up the volume and protect color? Yes please! This product for thin hair contains bamboo extract and Indian gooseberry to increase the look and feel of each strand of hair, and it's formulated without harsh chemicals, like parabens and sulfides, so it won't wreck your color, either. Bonus!
---
9

Toppik Hair Building Fibers Starter Kit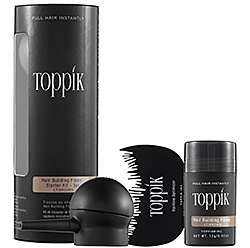 Price: $35.00 at sephora.com
If you're looking to put a little more effort into thickening your hair, this is definitely a product for you. This trio works together to produce a voluminous look. Toppik causes fibers to blend with your existing hair which helps to make it appear thicker. It's made without parabens, sulfates and phthalates.
Toppik also comes in 9 colors to make sure that you're covered no matter what color your hair is.
---
10

Aussie Aussome Volume Spray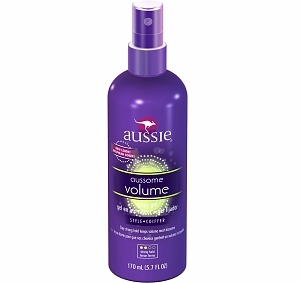 Price: $3.19 at drugstore.com
While many of the other products on this list are shampoos or conditioners, this awesome hairspray helps to thicken your hair. This not only helps to add volume to your hair, but it also makes your hair soft and manageable. If you want to add a voluminous look to your style every once in a while, this is the spray for you.
---
11

Pureology Pure Volume Shampoo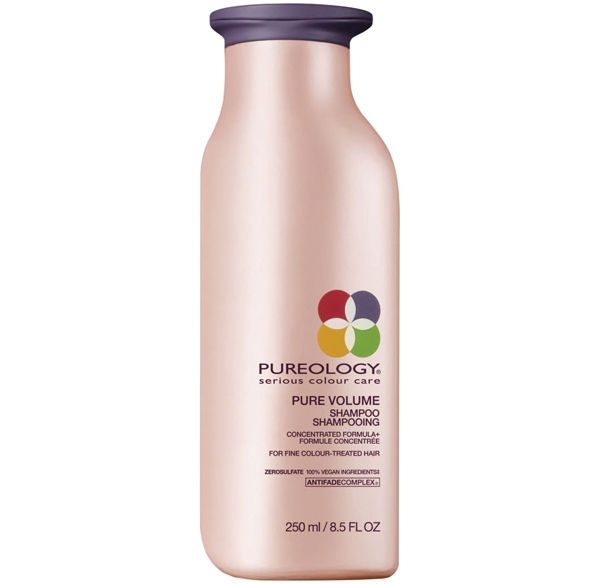 Price: $64.00 at ulta.com
Many volumizing shampoos strip your hair of moisture to achieve visible lift, but this product doesn't. Pureology shampoo is a vegan formula that is free of harsh chemicals. Not only does it clean your hair, but it adds volume and bounce. Best part? It tames your frizz!
---
12

Sexy Hair Root Pump Volumizing Spray Mousse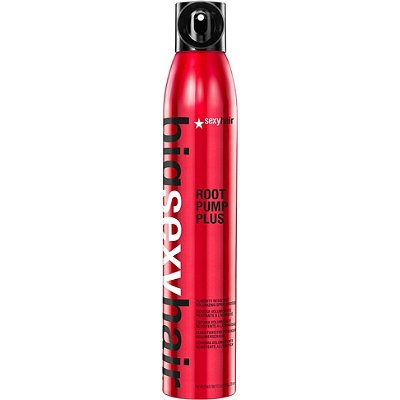 Price: $9.99 at ulta.com
This spray has been called a "life-saver for flat hair." This spray not only promises lift, but it delivers! Just spray your roots and you'll see a difference. The other perk of this spray is that you never have to worry about your hair getting stiff once the spray dries.
With so many products designed to make thin, fine hair perk up and thicken up, there's no reason to suffer with thin, limp hair, right? Which of these products have you tried, and which do you like best? Or is there another best product for thing hair I left off my list? Do tell… my thin hair and I are waiting for your ideas!
This article was written in collaboration with editor Lydia Sheehan.
Top Image Source: pinterest.com
More
Comments
Popular
Recent