The best shampoos for blonde hair I'm about to suggest today will help put your mind at ease when it comes to keeping your tresses healthy and in check. After all, it's no secret that managing blonde hair takes a lot of work! And whether you're a bottle blonde or a natural blonde, having a few special shampoos for blondes could always come handy. Lack of shine, dull, flat hair and brassy tones are just some of the problems that affect blonde beauties and need to be taken care of right away. Luckily, maintaining your color with the following shampoos for blonde hair is one easy step to having the perfect blonde you've always dreamed of.
---
1

Purple Shampoo

One of the all time best shampoos for blonde hair, a purple shampoo, is the holy grail and the cornerstone of blonde hair care. Sometimes, especially for at home colorists, blonde hair winds up turning brassy or yellow because of natural fading. To help combat this unsightly color combination, purple shampoo helps to rid your blonde locks of unwanted and unnatural tones by lightening and neutralizing brass. The key to this beauty mystery lies within the color wheel. Purple is the opposite of yellow on the spectrum, which counteracts the color by adding purple pigment to your hair to neutralize the dye and help to create natural brightness and tame hair color.
---
2

Clarifying Shampoo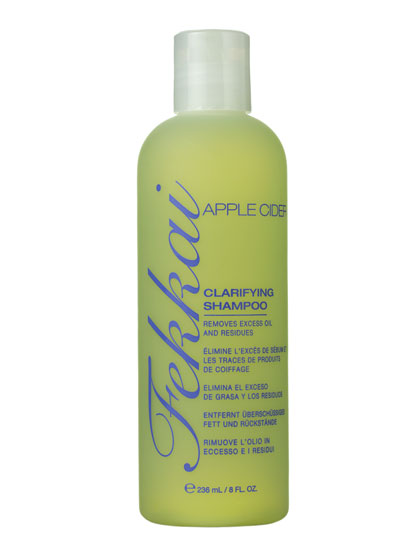 Next on the list of must have shampoos for blondes, clarifying shampoos, are especially necessary for blonde-haired beauties during the summer, as chlorine from pools can turn highlights and hair color green or brassy. A clarifying shampoo also helps to remove any excess buildup on your hair from products, which can make blonde hair appear dull and faded. Using a clarifying shampoo will help to restore your hair's color and keep blonde tones looking bright and refreshed.
---
3

Damage Repair Shampoo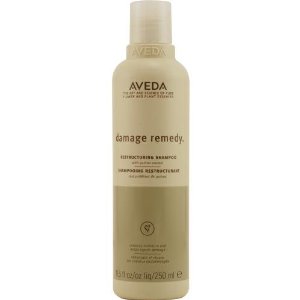 Blonde hair often tends to feel a bit brittle and dry. This is because of harsh color damage, as blonde tends to be the most porous of hair. To nurse your hair back to health, try using a damage repair shampoo for blondes. This amazing product will soften and smooth down your tresses, bringing back hair's natural luster and shine.
---
4

Color Protecting Shampoo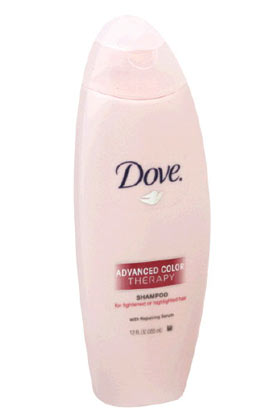 To keep your salon quality color and get the most out of it in between salon visits, make sure to use a color protecting shampoo on your beautiful blonde tresses. Most shampoos will strip hair of its natural oils and color, which is why you're often told to wash your hair as little as possible. It doesn't make sense to wash your color down the drain, especially if you've paid a pretty penny for it! A color protecting shampoo, however, will do exactly the opposite, which is what makes it one of the best shampoos for blonde hair a girl can opt for.
---
5

Color Enhancing Shampoo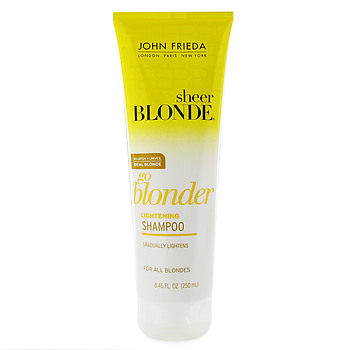 To refresh your color without stepping foot into a salon, a color enhancing shampoo will do the trick. Not only are the color enhancing shampoos a simpler and gentler alternative to touching up your tresses, they also brighten and lighten your already blonde hair in a relatively inexpensive way. Color enhancing shampoos work best for blondes who want to boost their color for a subtle and natural change to their hair. Cool, huh? This shampoo for blondes is worth having, no doubt about that!
---
6

Volumizing Shampoo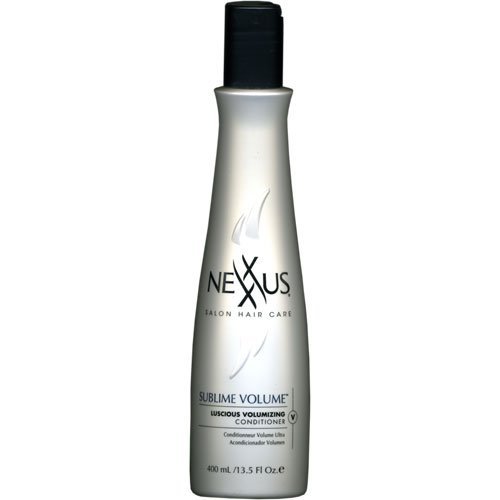 Because blonde is such a tough color to maintain and care for, blonde hair can end up a little flat and deflated over time from color damage and hair care products. To boost your blonde hair and create thick luscious locks, try the next best shampoo for blond hair - a volumizing shampoo that will add body and grow your hair's natural diameter. A volumizing shampoo will create thicker hair that's softer and ultimately more manageable, which is especially important to blonde beauties.
---
7

Shine Boosting Shampoo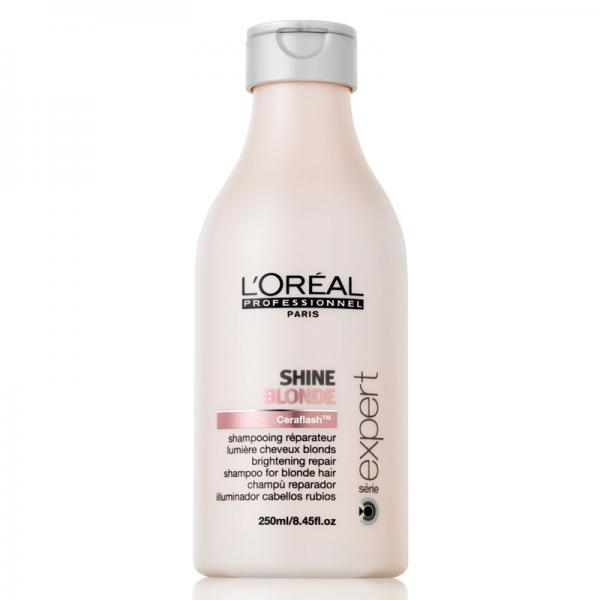 Blonde hair can appear lack luster and dull over time with fading and styling. To add some shine back into your blonde locks, use a shine boosting shampoo that will leave hair looking silky, glossy and smooth. Last but not the least bit important, this is one of the best shampoos for blonde hair a girl could wish for in times when her hair needs a shine-boost!
---
8

Toning Shampoo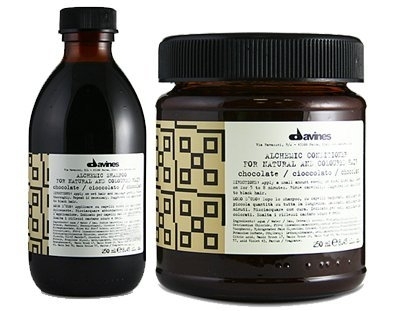 Depending on the type of blonde you are, you'll need to try different shampoos, but just as you would tone your body to keep it looking good you need to tone your color. For example if you're trying to maintain your cool, neutral and beige blonde, you need Davines Alchemic Shampoo in Silver. On the other hand if you're more of a gold, honey and warm blond you'll want the same brand in Gold.
---
9

Dry Shampoo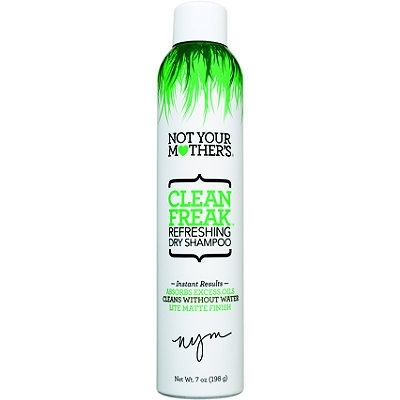 To be fair, everyone should use dry shampoo every once in a while! If you're blonde, it's the best for getting rid of greasy hair while also lightening up your roots. It's also better for your hair all around. The daily routine of shampooing, blow drying, and styling can cause damage and breakage. On the other hand if you only shampoo 3-4 times a week and usedry shampoo in between washings, your hair will be less damaged and prone to breakage.
Although maintaining blonde hair isn't always easy, these best shampoos for blonde hair will help to make your long locks and precious tresses healthy, happy and manageable. What are some of your tips for blonde hair care and which shampoo for blondes is your ultimate favorite?
This article was written in collaboration with editor Lydia Sheehan.
Top Image Source: livejournal.com
More
Comments
Popular
Recent