Some women, like Kate Middleton, are born with beautiful glossy hair and get to marry a prince, while the rest of us end up with Pete from accounting and a bathroom full of half empty hair products. For those of us who live with hair envy, try any of these treatments for glossy hair
and get the shiny, healthy you always dreamt of!
---
1

Almond Oil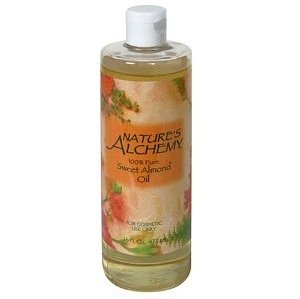 Price: $9.52 at amazon.com
One of the best treatments for glossy hair, plus it's cheap and natural too. Apply to wet or dry hair and leave on anywhere from 20 minutes to overnight. Wash hair as normal and say hello to soft and shiny hair!
2

Extra Virgin Olive Oil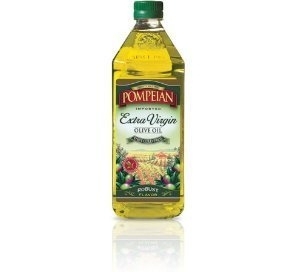 Price: $15.84 at amazon.com
Another amazing treatment for glossy hair that's natural and cheap - all things we like! You don't have to buy the posh organic kind, any extra virgin oil will work. Apply to wet or dry hair and wrap in cellophane and a towel from an hour to over night and wash hair as usual. You will be amazed with the shiny results and no, you won't smell like salad!
---
3

Ojon Damage Reverse Restorative Hair Treatment plus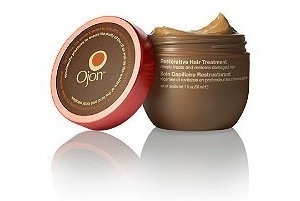 Price: $35.95 at amazon.com
This hair mask is fast becoming a cult phenomenon and for good reason. It is pricey, but it transforms even the dullest, driest locks into beautiful shiny hair after just one use. A great treatment for glossy hair and one of my favourites.
---
4

Ojon Damage Reverse Restorative Smoothing Glaze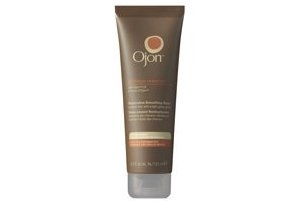 Price: $26.00 at amazon.com
Can work with or without with Ojon Treatment Mask above, this leave- in treatment gives instant high shine to all hair types and colours. The
macadamia oil creates a silky, shiny surface and leaves hair looking and feeling amazing.
---
5

Schwarzkopf Professional BC Bonacure Oil Miracle Light Finishing Treatment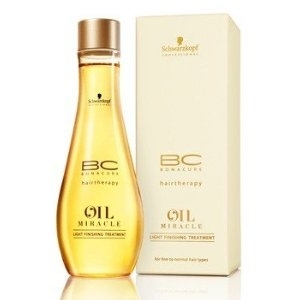 Price: $23.95 at amazon.com
This oil is pricey but well worth it and you only need a little so a bottle should last ages, I'm talking 6 months or so. Apply this treatment to wet
hair and watch your hair dry super soft and swishy with incredible intense shine - another of my favourite treatments for glossy hair.
---
6

Tresemme Liquid Gold Argan Oil Restorative Complex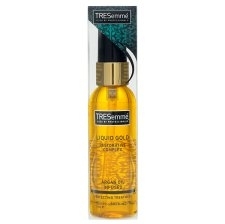 Price: $10.31 at tesco.com
Forget Morrican Oil, Argan oil is where it's at for glossy healthy hair. This product is amazing, it's so simple to use and gives amazing shine. Use a
small amount before and after styling, on wet or dry hair and literally watch you your locks glisten. Plus it also comes in an ideal sized bottle
perfect for carrying in your bag.
---
7

Dove Hair Therapy Care & Conditioning Oil Care & Spray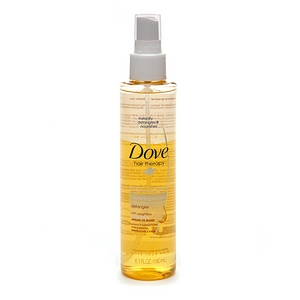 Price: $5.69 at drugstore.com
This weightless leave-in spray repairs and softens wet or dry hair, giving it lovely shine that only healthy hair has. Excellent to spray before bed, during the day or any time you want to add some shine while giving your hair a treat.
These are my favourite treatments for glossy hair and my professional suggestions to get the shiny, healthy hair of your dreams. A good tip is to
mix treatments so your hair sees the benefits from different products. Have you used any of these products? Do you have any other great treatments for glossy hair?
Top Image Source: indulgy.com
---
Comments
Popular
Related
Recent