7 Recommendations for Reviving Dull Hair ...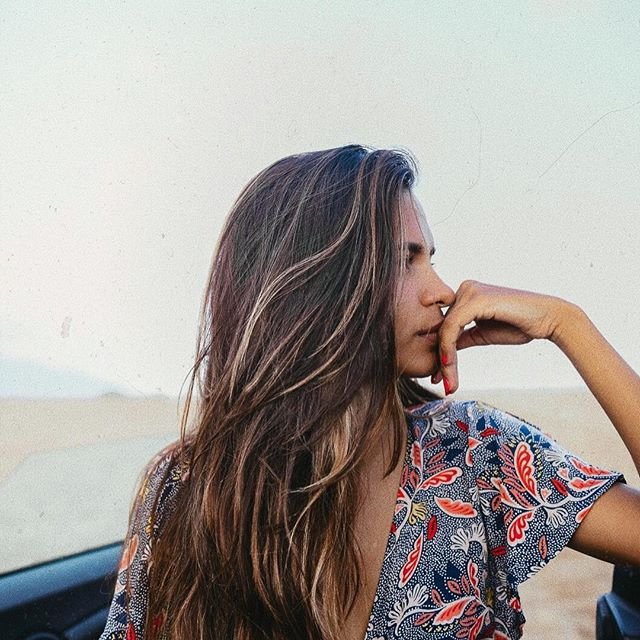 Improving dull hair is something that most of us want to do at some point. We all go through stages when our hair looks limp, lifeless, and like it´s lost the will to live. So what can you do about improving dull hair? Fortunately there are lots of tips for dull hair – try these and you´ll soon have your lovely locks back!
My first tip for improving dull hair is to check that your diet is up to scratch. If you are not eating well, then you will be suffering from nutritional deficiencies that won´t feed your hair as it needs. So make sure that you´re eating sufficient B vitamins and that you´re not short of iron.
Is your hairstyle a result of hours with the hairdryer and straighteners? Overuse of heated products can lead to very dull hair. It´s not meant to cope with frequent applications of heat, so cut down on the use of straighteners or styling tongs (it´s ironic how women with straight hair want curls, and those with naturally curly hair prefer it straight!).
Dull hair can be caused by a really simple factor – failing to rinse out the shampoo or conditioner properly. So every time you wash your hair, be careful to rinse thoroughly and remove all the shampoo. If your hair is fairly short, you may not actually need to use conditioner, or can limit it to occasional use when your hair needs a boost.
One of the most important tips for dull hair is to get it cut regularly. Split ends are definitely going to make your hair look dull! Getting regular trims will also stop it looking out of shape – since hairs grow at a different rate, even a straight cut will start to look messy if trims are neglected.
5.

Don´t Wash Too Frequently
As well as failing to rinse out shampoo properly, another common mistake that causes dull hair is washing the hair too often. This strips out the natural oils that help keep our hair healthy. Some people even claim that if you stop washing your hair altogether, it will eventually end up shiny and healthy, as the natural oils that we remove when we wash it will keep it clean. That´s a bit drastic for most of us, so try washing your hair on alternate days instead of daily.
6.

Cutting down on Colour
One reason that improving dull hair may be necessary is if you´ve coloured your hair too much. Colouring may be fun, but it can really leave your hair in poor condition. So if excessive colouring has left you with horrid hair, go to a salon, have a restorative treatment, and have a gentle vegetable colour instead of harsh chemicals.
When your hair has become really dull, a deep conditioning treatment can be just what it needs (but do remember to rinse thoroughly!). There are lots of products on the market, or you can make your own from simple ingredients such as egg yolk (rinse with cool water!) or avocado. You may also benefit from using a leave-in conditioner – and a hair protector or hat when it´s exposed to the sun.
If your hair is looking hopeless, don´t despair – there are lots of tips for dull hair that will have it looking much better in no time at all. Prevention is better than cure, so do treat your hair well, and its condition will be much better than if you bully it with daily sessions with the straighteners. Have you any easy hints for improving dull hair?
Top Image Source: urbanromanceonline.com
{{#comments_count}} Show Commnents ({{comments_count}}) {{/comments_count}}