7 Steps to Achieve the Perfect Backcomb ...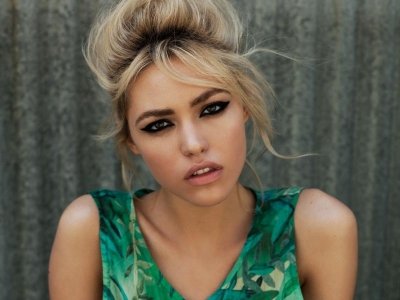 Teasing your hair can be harder than it sounds, which is why I have compiled a list of tips to help you achieve the perfect backcomb. Teasing your hair is one simple and easy way to get volume into your hair. Backcombing works great to style a fashionable bump on the top front part of your hair, a dramatic pompadour, or to add body to the back of your hair. No matter how you style your hair, it's sure to look fabulous if you follow these steps for the perfect backcomb.
1.

Use Volumizing Shampoo & Conditioner
The first tip to achieve the perfect backcomb begins in the shower. Using the right type of shampoo and conditioner can make a big difference when you actually begin to backcomb your hair. Shampoos and conditioners that add volume are the best kind to use. Using a shampoo and conditioner that are moisturizing or made for dry hair could cause your backcomb to fall out. Therefore, avoid these and go for a shampoo and conditioner that will add volume! Also, if you use shampoos and conditioners that have harsh chemicals or if you use a lot of product in your hair, you may want to use a clarifying shampoo before backcombing your hair. This will give you a fresh start by ridding your hair of any greasy product that would cause your backcomb to fall flat.
2.

Use a Volumizing Heat Protectant
Any time you are going to use heat on your hair (hair dryer, flat iron, curling iron, etc.), it is important to put a heat protectant in your hair when your locks are still damp. This will keep your hair healthier longer. If you have plans to backcomb your hair, make sure you use a product that adds volume. Run it through your hair from the root to the tip to make sure you have it evenly distributed.
3.

Blow Dry Your Hair Upside down
Blow drying your hair upside down is another way to give your hair volume. This is a good step to get your hair prepped for backcombing. Towards the end of the blow drying process, you can flip your hair up and brush your hair back, which will help it whenever you start to tease your hair.
After your hair has been washed and dried, it is time to begin backcombing. Visualize or section off the part of your hair that you want to be backcombed and then begin to tease starting with the front section. While you work your way back, you will be binding the pieces at the front together. If you start at the back, you lose out on this extra hold.
When it comes to backcombing, the bigger the better! While teasing, don't just stop at the root, keep backcombing your hair up the strand. Your hair should be standing straight up on its own before you move on to the next section. The more volume you get, the better your backcomb will look. It may look pretty crazy at this step, but your end result will be fabulous.
Once you have your section backcombed, it's now time to smooth it out. You can do this using your backcomb brush, or any other thick-bristled brush you may have. Be sure you are just lightly brushing over the very top layer and not putting the bristles too far into the hair. This will smooth out your backcomb so that it looks good, but still have tons of body.
Once everything looks how you imagined, it is time to spray it down. I recommend using a strong hold hairspray to keep your hair full of body and to tame down fly-aways. Now is the time to add bobby pins if you just backcombed the front section of your hair into a bump. If you backcombed your hair into a pompadour, you may want to use bobby pins to pin back the sides of your hair as well. Now you're ready to show off your fabulous backcomb to the rest of the world!
These tips have served me well when I'm backcombing my hair. Following these steps can save you a lot of time and hassle when trying to add body to your locks. Do you have any advice on how to get a good backcomb? If so, please share them with us in the comments.
{{#comments_count}} Show Commnents ({{comments_count}}) {{/comments_count}}