7 Tips and Tricks for the Best Blowout Ever ...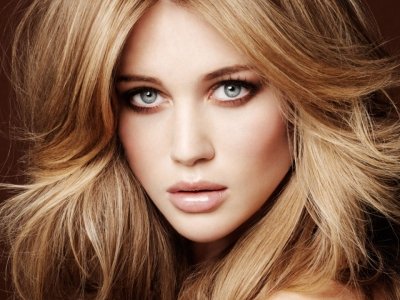 Doesn't it always seem like you get the best blowout at the salon? Wouldn't you love to get the same results at home? One of my favorite things to do in the salon is to teach my clients how to style their hair at home to get the same results they get with me. Today though, you don't need to be in my client to learn my tips and trick for the best blowout... just read on!
1.

Product Knowledge

To get the best blowout at home, you'll need hair products! Products allow for unruly hair to become smooth and manageable, help boost volume in fine hair, and help shape hair that is resistant to change. Knowing your hair type and what style you want to achieve will allow you to pick products that will take your blowout to a professional level.
2.

Use the Right Tools

The type of brush you use can make or break a blowout. A round brush will create volume and give a slight bend to the hair. Metal round brushes create the most volume, whereas natural bristle brushes help smooth coarse, or highly textured hair. Paddle and flat styling brushes are best for straight styles. Choose wisely!
3.

Start at the Front

The hair at your front hairline is often the hardest to tame. Do yourself a favor and start your blowout at the sections around your front hairline. This is not only the easiest place to reach when doing a DIY blowout, but it's also the area that is the most important because it frames your lovely face! This technique will help reduce the amount of time you spend drying your hair, which is something I think we can all agree is a major plus!
4.

Utilize the Nozzle

Did your blow dryer come with a nozzle attachment? If it didn't, I highly recommend that you invest in a dryer that does. Whether you're looking for volume or a sleek look, the nozzle attachment is key as it helps control the air flow and thereby controls the style. Ideally the nozzle should follow the brush constantly at a distance of a few inches. If you're prone to frizzing, this is one of the easiest steps to follow that helps prevent it.
5.

Set Your Curls

If you're round brushing your hair and still find that you need an extra boost of volume, try setting your curls with Velcro rollers. After drying each section, wrap the hair around large Velcro rollers. Once the whole head is done, mist with hairspray and then remove the rollers. Additionally you can back comb the hair at the scalp for extreme volume.
6.

Cool off

Most hairdryers these days feature a cool air button. Cold air allows the hair's cuticle to close down further, giving a smoother appearance to the style and a better-lasting hold. After drying each section with hot air, switch to cold air for a few seconds. This is especially helpful for special events when the style needs to last a long time.
7.

Clean Your Brushes

Every month or so, you should be cleaning your brushes. Not only does hair build up between bristles, but so does product. If you switch products often, by not cleaning out the residue from your brush you are re-applying old product to your hair that may or may not be complementary to your current style. To clean the brush, remove all the old hair, soak it in hot water and a clarifying shampoo for 10 minutes, then lay out to dry.

Ready to try out these tips yourself? Let us know which ones help you get your best blowout in the comments section!

{{#comments_count}} Show Commnents ({{comments_count}}) {{/comments_count}}