9 Super Easy Ways to Sunproof Your Hair ...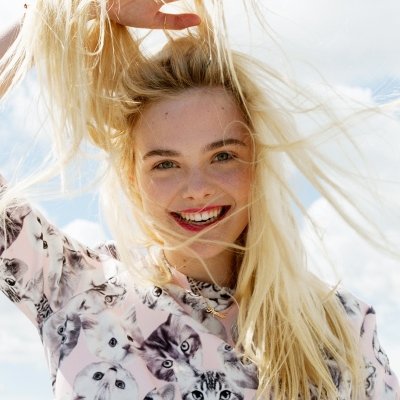 You may wear SPF to protect your skin, but what about thinking of ways to sunproof your hair? Sometimes our hair is more exposed to the sun than anything else. Excess sun exposure can lead to frizz, dry locks, color changes and overall dull looking tresses. Luckily, there are several easy ways to sunproof your hair so you look great all summer long.
One of the easiest ways to sunproof your hair is by using products specifically designed to do the job. Many brands are now including SPF in leave-in conditioning sprays and hair sprays. Look for UVA, UVB or SPF protection on the label. Since they'll already be in products you normally use, there's no extra steps and you'll never forget to protect your hair.
If you tend to use a facial SPF spray versus a lotion or cream, you can use the same spray for your hair. Only use sprays designed for your face or you could end up with a greasy build up on your hair. Simply spritz some SPF in the air and walk in to it so it lightly coats your hair. It gives you lightweight protection and only takes a few seconds.
I love wearing ball caps in the summer, especially on bad hair days. Turns out, it's actually good for your hair. You don't have to go for a regular cap though. Accessorize by adding a scarf to your hair. It's both stylish and protective. Cute, large, floppy hats are great for the beach or while having a picnic. It doesn't really matter what you wear as long as your hair stays safe.
4.

Strengthen Your Strands
While SPF probably offers the most protection, it's not your only option. Since the outer layer of hair strands is most exposed, an easy way to protect your hair is by strengthening the strands themselves. Look for products that help seal the hair cuticle or repair split ends. This helps cover up more vulnerable layers, keeping your hair looking smooth, shiny and healthy.
If you're headed to the beach or pool, start with wet hair. Well moisturized hair is better able to withstand the elements. Think of it like applying lotion. More moisture means less chance of dry, flaky skin. If it's really hot and you'll be out a while, apply a light layer of conditioner to your hair for extra protection. By the end of day, your hair is not only protected, but it's had a day long deep conditioning treatment.
Long hours in the summer sun can ruin colored strands. If you wash your hair the day before you color, the dye will last longer. Since the summer heat equals more sweat, the dye actually oxidizes the moment it encounters sweat, leading to premature fading. The problem's easy to prevent by washing away sweat before coloring.
7.

Sulfates Are Your Enemy
Sulfates, including salt, wreak havoc on your hair. If you color your hair, you'll definitely notice premature fading if you use products with sulfates in them or swim in the ocean often. Start by avoiding any hair care products with sulfates. When it comes to the beach, rinse your hair before and after your swim, the same as you would do when going to the pool.
When it's nearing 100 degrees, sometimes the best protection is to simply stay inside. One of the best ways to sunproof not only your hair, but your entire body is to limit how long you're in the sun. If you can't actually go indoors, find shady or covered spots to take breaks in. You'll be cooler and have better looking skin and hair. After all, we all need a break when it really starts to heat up outside.
Many women make the mistake of thinking their hair color is enough to protect them. It's not enough. Whether you color or not, your hair needs a little extra protection during the summer. Apply a clear gloss or glaze treatment to add shine and a much needed extra layer against the sun's harsh rays. Most professional salon and at home treatments last for weeks at a time.
Before you run off to another summer pool party or host a backyard bash, plan how you'll protect your hair. Just like your skin, it needs protection too. Don't let the sun ruin your gorgeous locks when protecting your hair is so easy. How will you protect your hair this summer?
{{#comments_count}} Show Commnents ({{comments_count}}) {{/comments_count}}