I love ponytails – probably in part because my hair's currently too short for me to wear one. Still, I know they can get a little boring sometimes. Don't worry about that, though, because the situation is very easy to rectify. There are tons of ways to liven up a ponytail and make it look really cool, funky, chic, or elegant, and here you can find a bunch of them!
---
1

Tie Yourself in Knots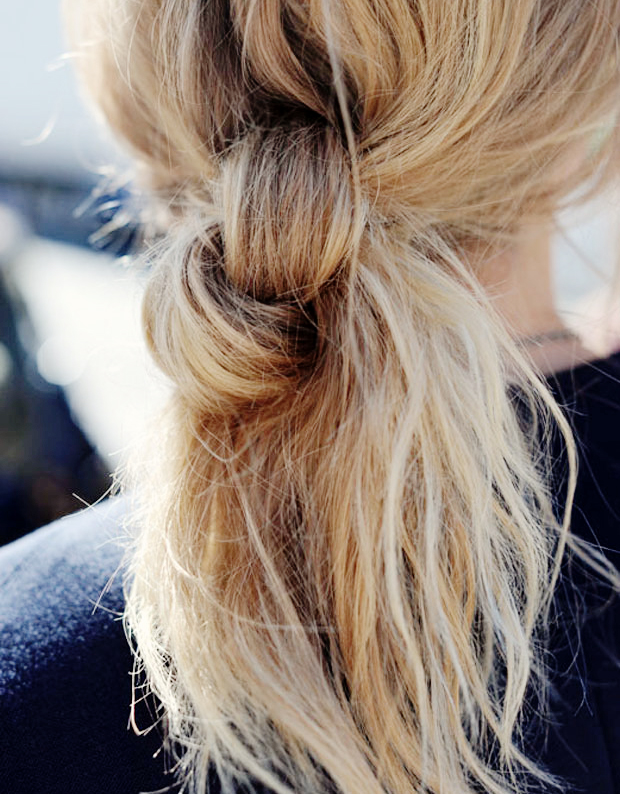 One great way to liven up a ponytail is to tie it up in knots. There are lots of ways to do this, whether you have lots of ponytails sprouting up from your head, twist your hair into lookalike dreadlocks, or put your hair into Zulu knots. This style is fun to experiment with because there are dozens of things you can do, with many ponytails, doubles, or just a single one.
---
2

Go Plural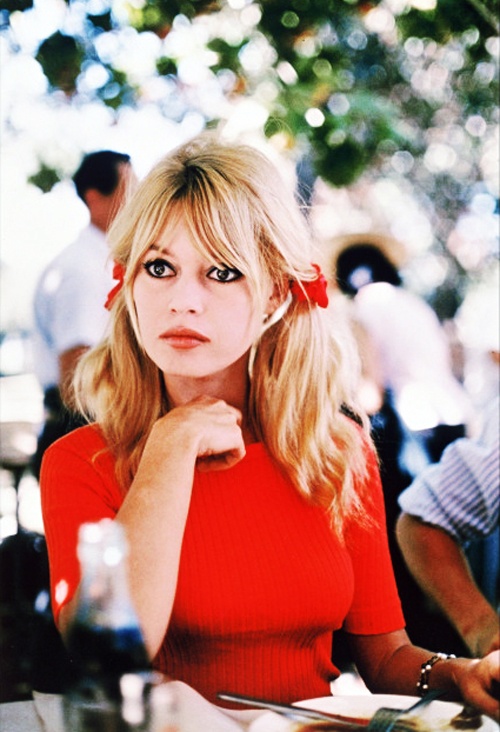 For that matter, the more the merrier. Double ponies look too cute for words, but you can always wear more than that as well. If you're not really into the pigtail look, just combine this with #1 there. You can divide your hair into two ponies, and then make messy buns or knots out of them for a really adorable look.
---
3

Have Fun with a Fishtail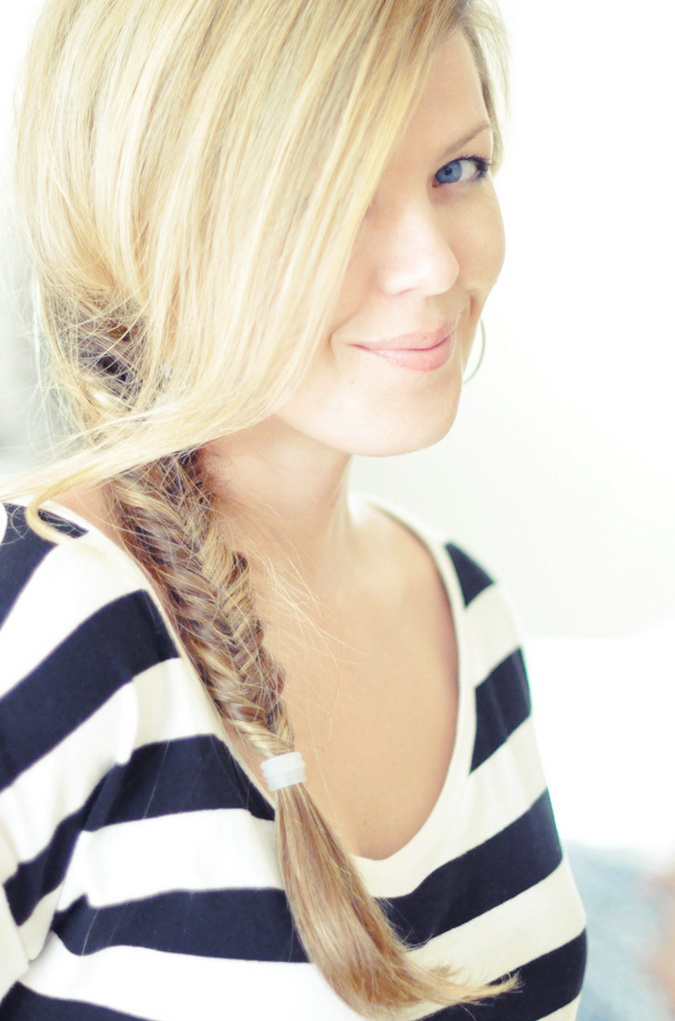 Now, you can always trade a ponytail for a braid, and that's cute. For the best of both worlds, though, you can try a fishtail braid or pony. These look so neat, and I cannot for the life of me figure out how to do one properly. Big help, I know. Fortunately, the style is becoming so hugely popular that you can find lots of tutorials and tips – or heck, maybe I just need to give in, get down and dirty, and figure out how to do this.
---
4

Crimptastic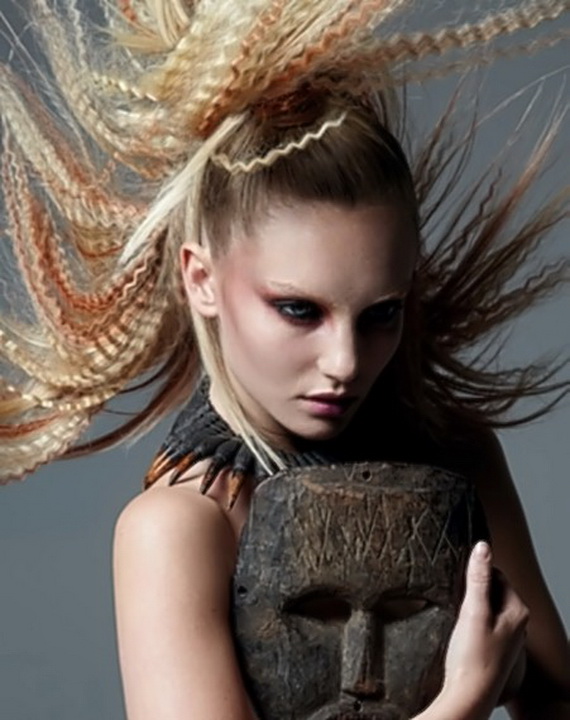 Believe it or not, people are crimping their hair again! I used to rely on my crimping iron … a lot. It was a bad time. However, the key now is moderation, and it looks fantastic. All you do is gather your hair into a ponytail, and either crimp the whole thing, or crimp random strands of it. It makes for a wild and innovative look that would be great for a night out.
---
5

Make It Messy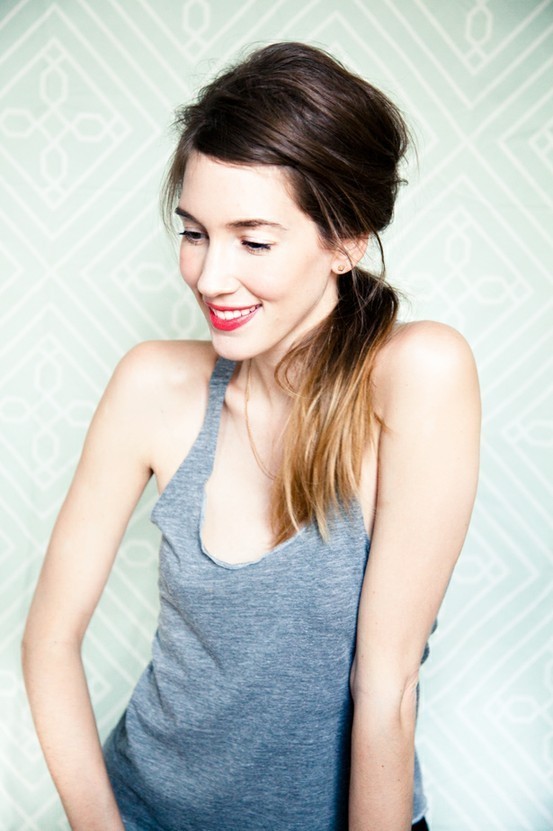 Messy ponytails are my favorite. This is a great way to liven up a ponytail because it's so easy, yet it looks fantastic. You probably all know how to do it already. You just pull your hair bag and wind it through an elastic, so you have part ponytail, part bun. You can also put your hair up into a high ponytail, then use bobby pins to tuck pieces up, under, out, and all around, for a really amazing look.
---
6

Have a Little Help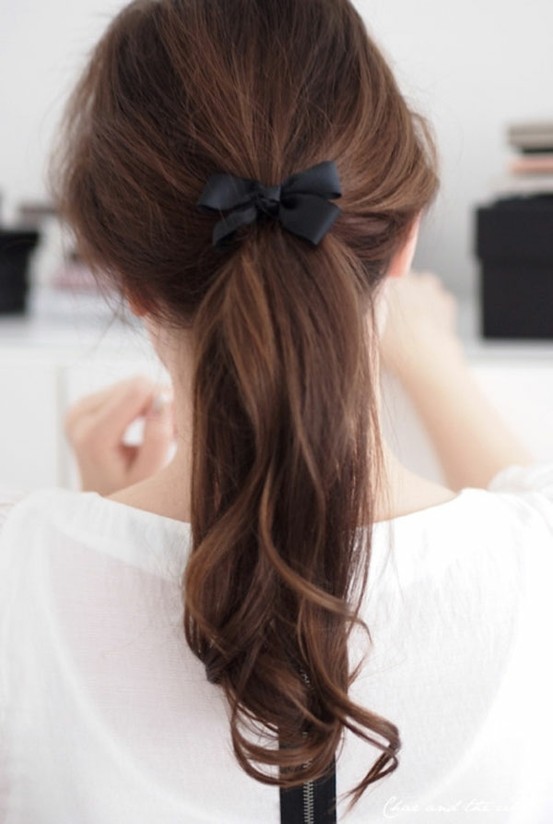 If you want to liven up a ponytail, don't be afraid to accessorize. Incredibly, banana clips are popular again as well. Plus, you have a whole host of bobby pins, barrettes, scrunchies, and even chopsticks. There are tons of ways to dress up your ponytail with the right accessories, so it pays to experiment and see what looks best on you.
---
7

Wear It to the Side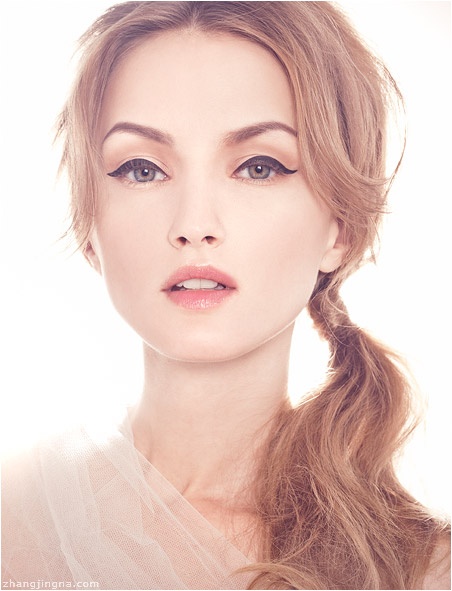 Since 80s fashion is coming back with a vengeance, it comes as no surprise that side ponytails are back in style too. Actually, this can be really adorable. You don't have to wear it high on the side of your head if you don't want to. A side swept pony fashioned low at the base of your neck, so that the tail flows over your shoulder, is absolutely gorgeous.
As you can see, there are tons of ways to liven up a ponytail. I haven't even scratched the surface – partly because I can't wear them! As a result, I don't know all the coolest ponytail styles. Why don't you chime in and describe your favorite kind of ponytail?
Top Photo Credit: indulgy.com
More
Comments
Popular
Recent