Hairstyles for Fall this season are loose, lush, and incredibly easy. Some are sleek and elegant, sure, but for the most part, once autumn draws close, you can start taking it easy on your hair. In many cases, hairstyles for fall are going by the philosophy that messy is best, and what could be better than that? As much as I love my hair, I'm never happier than when I don't have to do much to it! If you can't wait for the coming season's new 'dos either, keep reading and take a look at these gorgeous and easy hairstyles for fall!
---
1

Center Parts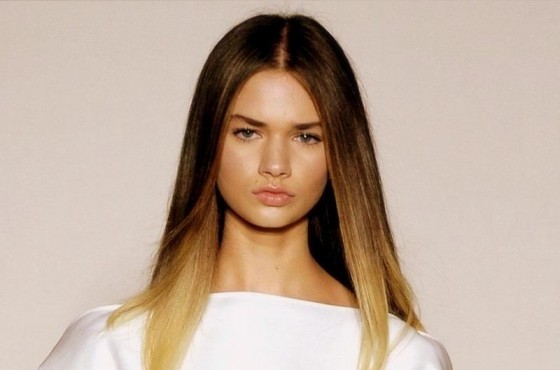 A lot of hairstyles for fall incorporate a simple middle part. You might not think that gives you very many options, but that's not true at all. Leave your hair straight, curly, or just wavy with plenty of texture, and do your part any way you want it. Make it messy or ruler straight, and either way, you'll look gorgeous and fully fashionable.
2

Messy Updos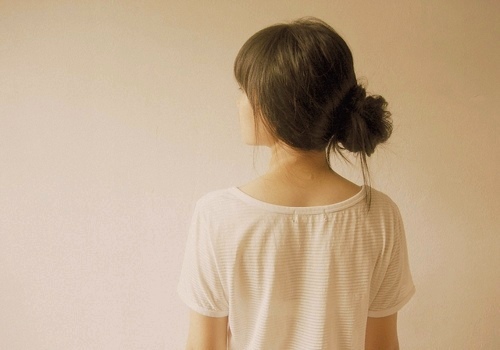 If you're a fan of the windswept look, then this fall, you can take it to a whole different level. Leave your hair messy, and then pin it up. This messy updos were seen all over the fall runways this past spring, and soon you'll be seeing them all over the streets as well.
---
3

Chignons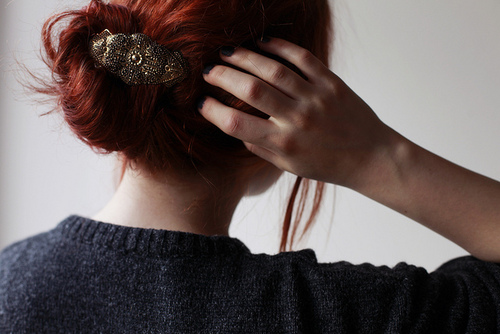 However, there are plenty of hairstyles for fall that highlight sleeker looks. For instance, simple, elegant chignons are going to be all the rage in the coming season. If you're in a hurry, don't be afraid to leave it messy, but if you have the time, then definitely make it sleek.
---
4

High Buns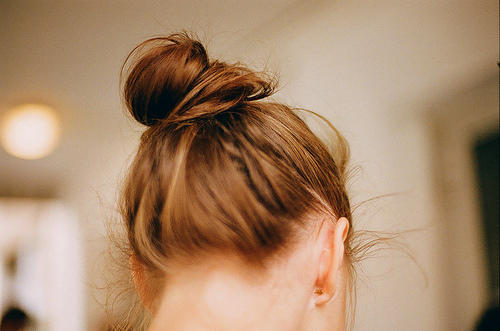 This fall hairstyle definitely needs to stay sleek. Before you go getting bored, just let me mention that this is no ordinary bun. Rather, for autumn, the higher and thicker, the better. Put your bun right up near the crown of your head, so everyone will know you're royalty.
---
5

Low, Sleek Ponytails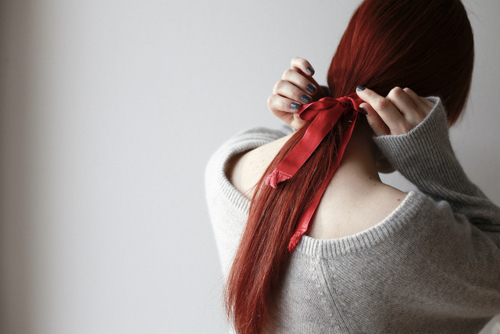 Many summer looks are holding over to become popular hairstyles for fall. None has been so popular as the low ponytail, though. This one looks better when it's neat, chic, and smooth. Secure it at the nape of your neck, or a little bit above.
---
6

Sleek Side Parts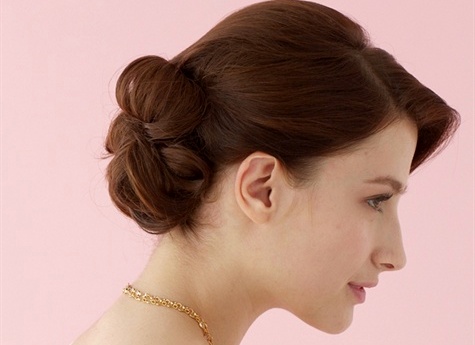 Keeping with the sleek look, side parts are going to be popular in fall as well. The kicker, though, is that they should ideally highlight an updo. For a gorgeous, androgynous kind of look, give your hair a severe side part and then pin it up just as smoothly as you can.
---
7

Pinned Back Bangs
If you have bangs, or you're trying to grow them out, there's finally a 'do that will suit you. As you can see, a lot of hairstyles for fall revolve around working with what you've got. This one just involves simply pinning back your bags, typically only in the middle of your forehead – and don't be afraid to incorporate a little pouf, either!
Clearly, the best hairstyles for fall are easy and simple. There are sleeker styles perfect for a formal night out, but most of the time, you can go for a lusciously tousled look. Bedhead is in for the majority of hairstyles for fall, so you can be really inventive or just run your fingers through your hair, fix your part, and go. Which hairstyles for fall are you most looking forward to trying?
Top Image Source: data.whicdn.com
---
Popular
Related
Recent