As I'm sure all y'all know right now, I'm really into hair dye. At some point or another, my hair has run the color gambit from plain brown to blond to burgundy; there was even a brief stint where my bangs were purple. I was 18, that's my only excuse. There are tons of really beautiful shades out there, colors you may not have ever considered before – but maybe it's time to do so. If you're naturally adventurous or just think you'd like a change, then here are some really gorgeous hair colors to think about trying.
---
1

Honey Blond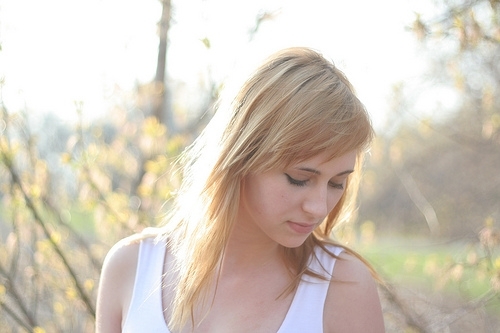 Photo Credit: Allie Hawley
Honey blond is an incredibly gorgeous hair color to think about if you want to go lighter. It's sometimes a better choice than a lighter blond, because that can turn out brassy if you try to go too light, too fast. With a darker, honeyed shade, however, you can include some highlights and gradually work your way to something a bit brighter, if that's the look you want.
---
2

Chestnut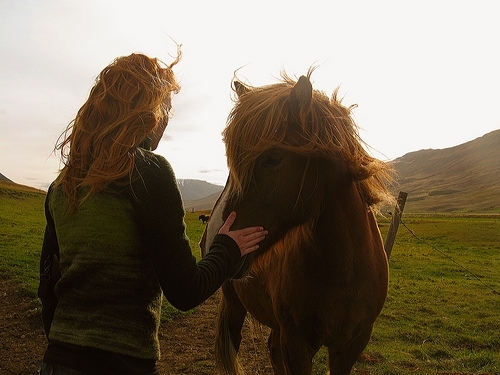 Photo Credit: Dásemd
Chestnut is another beautiful color, and in a way, it's extremely versatile as well. If you don't know whether you want red or brown, this is a great in-between choice. It's not too brunette, not too red, and it will last longer than a straight red shade as well, since that's always the fastest color to fade.
---
3

Chocolate Brown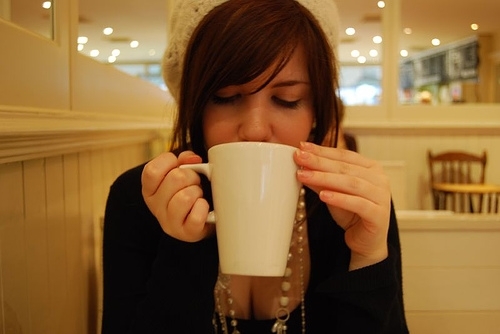 Photo Credit: Sarah Beesley
I have to confess, chocolate brown is one of my favorite shades, the one I frequently use myself – but even that's not the main reason why it's a gorgeous hair color to think about. This one is on the list because it's a dynamic color without being too ostentatious. You can also dress it up a bit, since it looks wonderful with blond or bright red highlights.
---
4

Strawberry Blond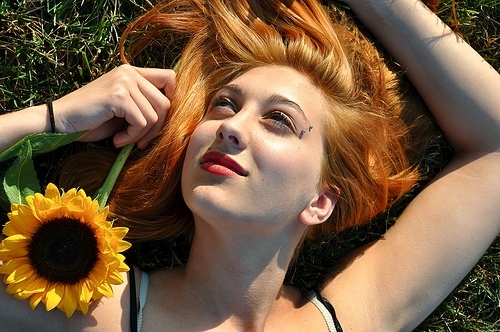 Photo Credit: Greta_Iverson
When I was little, I always wanted strawberry blond hair. This shade of reddish blond is just so pretty to me. You have to have just the right complexion to pull it off (and I, sadly, do not have it; siiigh), but if you can make it work, it will look absolutely exquisite!
---
5

Auburn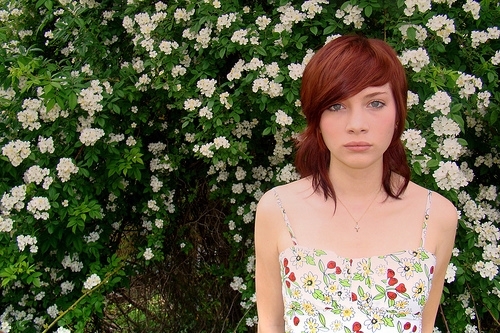 Photo Credit: letscough
Auburn is another great color if you want reddish hair without going all the way red. It doesn't fade quite as fast either, and the color is just beautiful. It's warm, rich, and can look incredibly natural, which is hard to pull off with red shades. If you've got very fair, creamy skin, it looks especially delicious!
---
6

Blue Black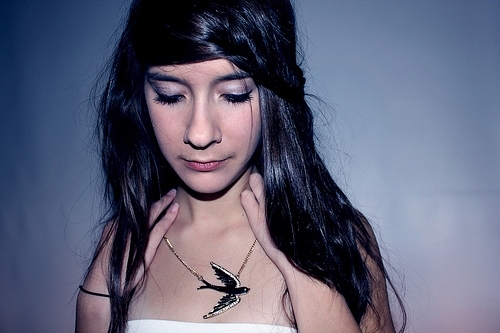 Photo Credit: ahhhlicia
Although I'm far too pale to ever pull off black hair, I love that shade that's so dark, it looks almost blue. This is an incredibly gorgeous hair color to think about, but it's a bold choice if your hair isn't naturally dark. Light or dark skinned, this stunning color can work for many people – maybe even you!
7

Cherry Red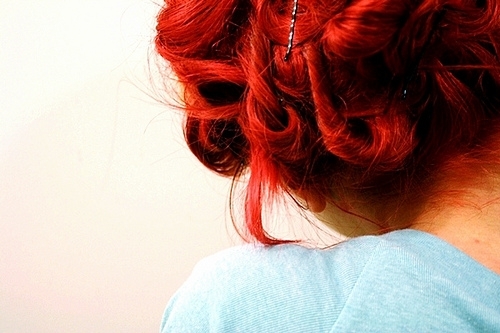 Photo Credit: Im kelsi
I've never been quite bold enough to try this color myself, but I love the shade. Those bright, radiant reds are just gorgeous. Even if you're not quite ready to go with a cherry shade, you can still pick something that really catches the eye.
---
8

Chatain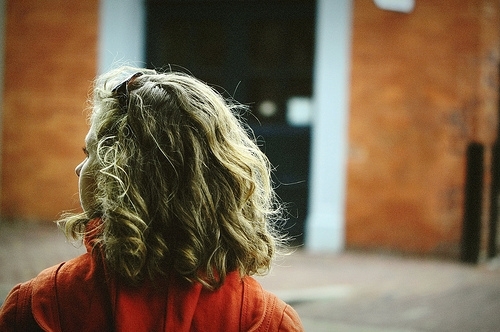 Photo Credit: AshBash!
To be honest, this is nothing but a way of saying dirty blond, but it's still quite pretty. Again, chatain – which is a mix of blond and brown – can be a great choice if you don't want to go all the way blond. This shade is mostly made up of different highlights and lowlights, and it too will work for all kinds of different skin tones and colorings.
Of course, there are tons more shades and variations out there, so while this is a great list of gorgeous hair colors to think about, it's definitely incomplete. I bet there are colors that I've never imagined, too. Now, since I 'fessed up about my purple bangs, I'm interested in knowing something about y'all. What's the most unusual color you've ever sported?
Top Photo Credit: reutC
---
Comments
Popular
Related
Recent