5 Hair Color Ideas for a Fresh Look ...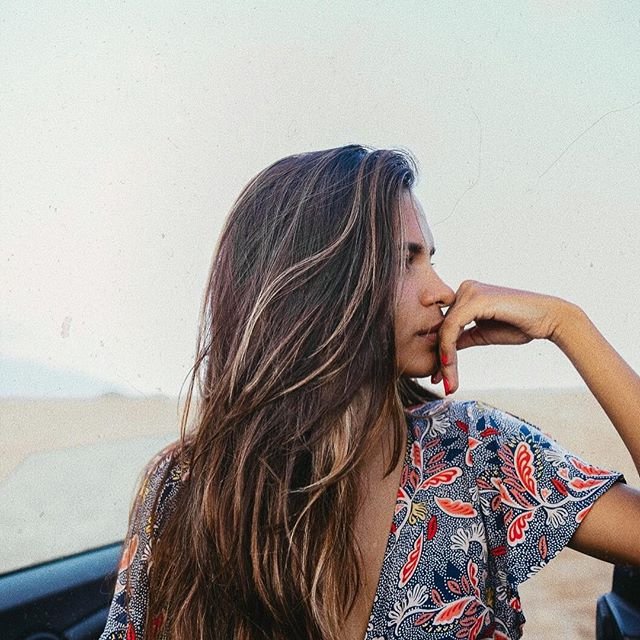 Deciding between many hairstyles and hair color ideas is a very long, often tiring process for me. I swear to you – sometimes even I can't tell what is it that I want. A subtle change people would notice a dramatic change without hair damage and, oh, let's not forget the standard questions like, "Would I have to change my entire wardrobe? Makeup, maybe?" Ever had such problems? Yeah, I bet you did. Well, here are five Hair Color Ideas and some tips to help you make up your mind and pick the look you'll be proud to show off:
Sweet, innocent and playful – natural blonde is the color celebrities usually opt for when they want to show that they are still young, hot and popular enough to snag all the good roles. Why should you go for it? Because it really CAN re-fresh your look, because it's more fun than platinum blonde and because you don't need to ruin your hair to switch to this color! Natural blonde is whitish, yellowish, brownish, goldish – it's basically a color that attracts light, makes the face pop and demands attention so choose a hairdresser who can give you this and don't settle for anything less.
You don't have to make a drastic change to look great and that's why I've decided to add streaks to my list of hair color ideas. Now, when I said "multicolor" I definitely didn't have colors like green, blue and pink on my mind so you can relax and keep reading. Afore mentioned streaks can be ash, honey, caramel, reddish, light brown and a skilful hairstylist will make sure they blend well with your natural hair color. Their purpose is to draw light to your hair and face and give you a subtle change that could be best described as "healthy glow".
I'm talking about that sexy, eye-catching Rihanna red, ladies – don't act like you don't know it! I've pretty much tried everything but red and after almost three years of not dying my hair I definitely feel like experimenting again. This color will definitely give you a fresh, totally new look so, if you are brave enough to rock it and have a great hairstylist that can give you this color without damaging your hair, the only thing left for me to say is – Go for it, girl!
Believe it or not, caramel is a very nice color! A good friend of mine has been dying her dark brown hair in this color for three years now and she looks at least five times better! Her hair is shiny, silky soft, it reflects light beautifully and has a sexy shine that goes from golden to red depending on the light and the time she last dyed her hair. But wait until you hear the best part – she does it all by herself, at home, using a relatively inexpensive L'Oreal dye with no ammonia! Her complexion is dark, her eyes and eyebrows, too and yet, caramel looks great on her! It might look great on you too, so keep it in mind even if it sounds like one of those wacky hair color ideas you'd never consider.
If you're a natural blonde or even a redhead, changing your hair color to brown could be an interesting change. Green or blue eyes and warm chestnut-color hair sure make a nice contrast, although you could even go a shade or two lighter. I'd suggest adding some caramel, very light brown and maybe reddish streaks rather than using a standard dyes because darker ones such as brown or black tend to look kind of "dead" and wig-like.
Those were mine Hair Color Ideas, ladies, so feel free to use them and modify them according to your needs. I'd also love to hear your experiences, tips and hair color ideas so comment and tell me this – will you be changing your hair color soon and, if that answer is yes, which effect are you hoping to achieve?
Top Photo Credit: Steve-h
{{#comments_count}} Show Commnents ({{comments_count}}) {{/comments_count}}