The effort we go through being blonde! Hours sat with our hair in foils, moaning about roots and dull, dry hair, pining after the shiny hair of every brunette who walks past. We've all had or heard a blonde horror story of hair falling out or snapping off, even Marilyn Monroe's long hair suffered for her trademark platinum colour! But we don't have to suffer as blondes any more - if you regularly treat your hair with some of the best products for blondes, your hair can be both blonde AND healthy.
---
1

Lush Daddy-O Shampoo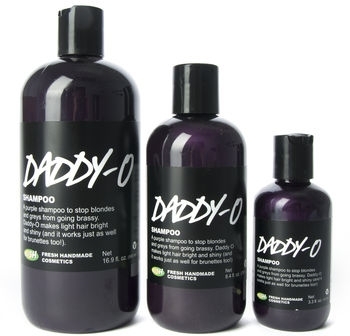 Price: $29.95 at lushusa.com
Who hasn't walked out of the salon delighted with a gorgeous blonde colour and 2 weeks later stared into a mirror wondering where those orange and yellow streaks came from? Purple or silver shampoos are the best products for blondes to avoid brassy, yellow tones. Having tried a zillion different ones, I can confidently advise using this amazing shampoo once a week, or when needed.
---
2

Phillip Kingsley Silver Shampoo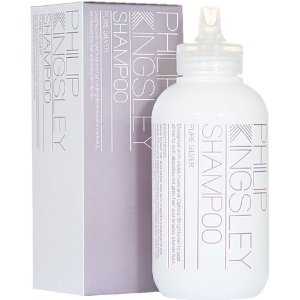 Price: $22.00 at amazon.com
Another fantastic product for blondes, this silver shampoo gently cleanses whilst adding shine to dull and discoloured brassy hair. Most silver shampoos are quite drying but this is moisturizing and gentle enough to use every day.
Trendinig Stories
More Stories ...
3

Biolage Intensive Strengthening Shampoo and Conditioner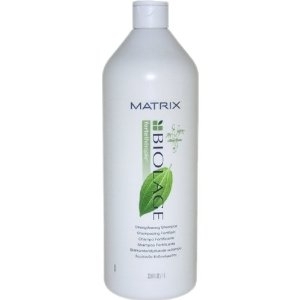 Price: $17.49 to $24.99 at amazon.com
Use a strengthening shampoo & conditioner for chemically treated hair in between your silver shampoo washes... the Matrix Biolage Fortetherapie range is one of the best products for blondes you can use - and my favourite!
---
4

Phyto Phytonectar Ultra Nourishing Oil Treatment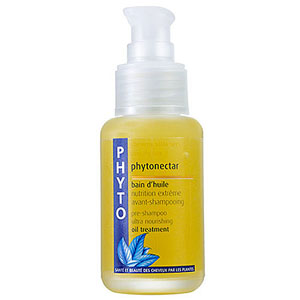 Price: $30 at sephora.com
This oil treatment is excellent for restoring moisture to ultra-dry hair, making it one of the best products for blondes on the market. From first use hair feels replenished, shiny and soft. Use weekly and, if you can, leave on all night for incredible results.
---
5

Ojon Damage Reverse Restorative Hair Treatment plus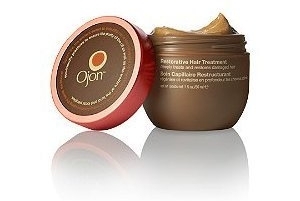 Price: $33.00 at amazon.com
Weekly treatments are vital to deep condition blonde hair and this cult mask is one of the best products for blondes available. It restores vibrant health to even the most bleached, damaged hair, plus it increases hair's strength against breakage.
---
6

Lush Marilyn Hair Moisturizer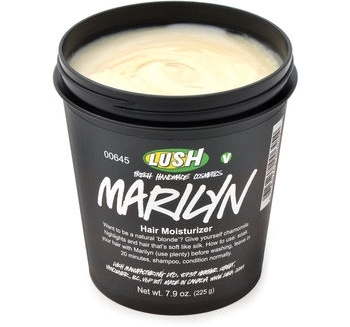 Price: $21.95 at lushusa.com
Made from natural ingredients, this product is excellent for keeping hair soft, while the chamomile contains a natural dye that gradually lightens hair. This is one of my favourite products and has real, long lasting effects.
---
7

Tresemme Liquid Gold Argan Oil Restorative Complex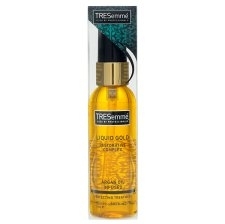 Price: $10.31 at tesco.com
A great leave-in treatment for dry, damaged hair that's perfect both pre and post-styling. The lightweight formula deeply conditions, without leaving hair oily, and transforms the finish of your style. Wonder-ingredient, Argan Oil, leaves hair super soft and shiny.
---
8

Dove Hair Therapy Care & Conditioning Oil Care & Spray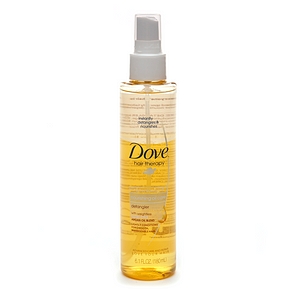 Price: $5.69 at drugstore.com
This weightless leave-in spray repairs and softens wet or dry hair. Excellent to spray before bed, during the day, and definitely one of the best products for blondes to take on a beach holiday.
---
9

SACHAJUAN Silver Shampoo and Conditioner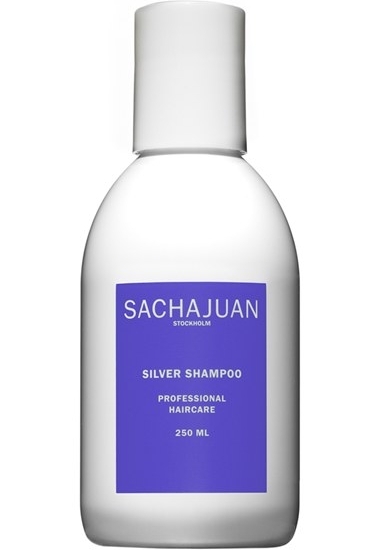 Price: $28 at nordstrom.com
This shampoo and conditioner work together to neutralize yellow tones in your golden locks. Use this violet-pigmented cleansing duo to simultaneously hydrate and add shine to your hair, no matter how hay-like it once was.
---
10

Fekkai Reparatives Mending Elixir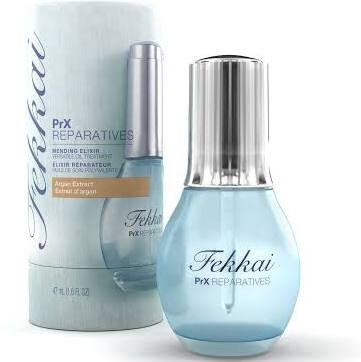 Price: $25 at kohls.com
This awesome serum helps to protect hair from tangling, moisture loss, and external factors. They're pretty much a necessity for blondes! Apply clean towel-dried hair and see how quickly the look and feel of your hair changes. On top of everything that it does for your hair, it smells good too!
---
11

Phyto Phytokeratine Mask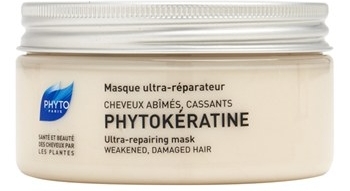 Price: $39 at nordstrom.com
One way to get moisture you want into your hair is to coat towel-dried strands with a nourishing mask for 15 minutes after shampooing. When using this product, make sure you really rinse it out or it'll weigh down your hair.
---
12

Clairol Shimmer Lights Purple Shampoo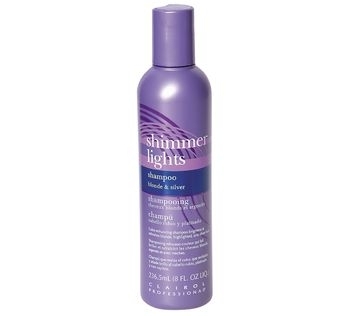 Price: $8.79 at sallybeauty.com
There are some of us out there that have platinum, almost white, hair. This kind of hair needs extra protection to keep it from yellowing too much. Using this purple shampoo will help to prevent your hair from changing color too much without breaking the bank.
---
13

Alterna Caviar anti-Aging Brightening Blonde Shampoo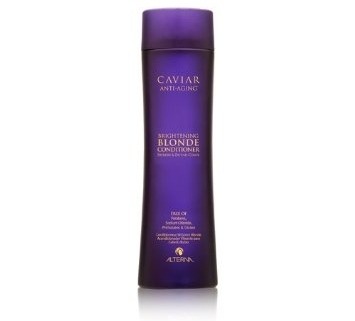 Price: $8.79 at ulta.com
Whether you're a natural blonde or a bottle blonde, you need to take care of those gorgeous locks. This shampoo will keep your hair looking top notch! If you are a new blond, this shampoo will definitely help to keep your little secret.
Blondes really do need to take extra care of their hair and these are some of the best products for blondes out there. Imagine having soft, shiny, healthy hair! Imagine no more hours inspecting hair for breakage! Have you tried any of them? Do you have any other great products for blondes you can share?
This article was written in collaboration with editor Lydia Sheehan.
---
Comments
Popular
Related
Recent