7 Fab Tips for the Hair Color of Your Dreams ...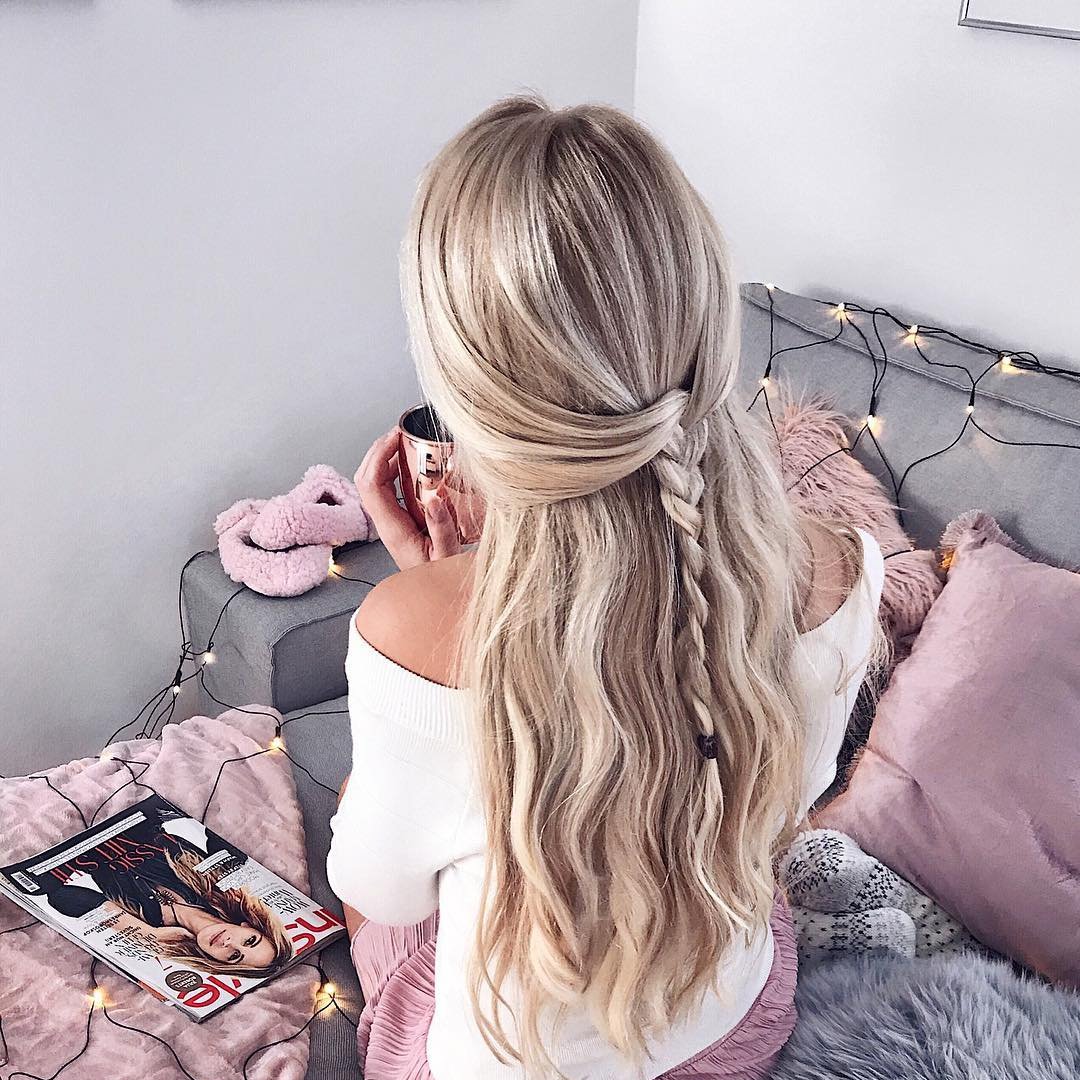 The tips for hair color of your dreams you're about to read are professional but not hard to do at home, very informative but not to the point where you have to splurge on products you don't normally use just to complete the look – all in all, a perfect thing to read if you're planning a major color change and looking for hair coloring tips to help you get the perfect result! These pros definitely know a lot of interesting stuff and are ready to share, so take a look at their tips for hair color before you start DIY-ing!
1.

Opt for Cool or Neutral Tones
First of many great tips for hair color you're going to love is something pro stylist Jason Backe suggests in his interview with Marie Claire. If the result you want to achieve is a lighter shade than your natural one, you should definitely look for hair dyes with cool or neutral tones. Warm tones, as Backe points out, may leave a brassy sheen, which may ruin your look and your good mood.
2.

Stock up on Hair Color
Take Patty Slattery's advice and purchase at least two tubes of hair color in order to ensure flawless color and total coverage. This hair coloring tip might sound unusual at first but, being the Director of Loreal's Technical Center, Patty sure knows all the secrets. And one of them is the fact that a standard tube holds only the amount needed to dye one average mane, which means that if your hair is thicker or longer, one tube gives you less than a perfect result!
But Slattery is not done with her hair coloring tips! She has really opened up for Marie Claire, adding that you should never ever skip a strand test. We agree, don't we, ladies? I mean, come on, better to mess up one strand than your entire head! Oh but this smart lady knows that messing up your dye job isn't the only bad thing that can come out of a sudden attack of laziness! There's also that pricey color correction you need to worry about and, believe me, fixing a mistake costs way more than a regular dye job!
4.

New Growth Needs to Be Touched up First
Well, I've definitely mentioned this before and there you have it –a pro agrees! The Pepe Le Pew line is not attractive at all! In fact, the only thing it does is saving you the trouble of going around with a billboard saying "I'm an inexperienced DIY-er" strapped to your head. Why not take her tip for the hair color of your dreams and turn into an experienced DIY-er with amazing hair that looks like it's being touched up by a pro? Apply color to new growth only and let it process for 90% of the total time. Then apply the rest to your length to revive your color and give it about 5 minutes to work its magic! It's simple and prevents you from over processing and ruining already processed bits.
5.

Curly Hair Absorbs More Color
We've already discussed the differences between straight and curly hair, pointing out that curly hair is more prone to drying due to its raised cuticles and porous nature. This also means it absorbs more dye, does it faster too and is therefore more likely to feel damaged and even look darker than it should. In order to prevent this from happening, a Manhattan pro, Ouidad, advises you to substitute one quarter of developer with just as much distilled water. This small alteration will help you obtain perfect results without extra hair damage!
Colored hair (especially if it's porous) needs more care to look great and vibrant! This especially goes for blonde and red hair that washes out horribly without the right shampoo and conditioner, but it can be applied to other colors as well! The solution? Splurge a bit more and get the product that will keep your new hair color vibrant for as long as possible!
7.

Don't Shy Away from Color
Last but not least, a fantastic tip for hair color that will turn heads! Marcy Cona, color director at Clairol, advises you to experiment with all lighter, darker and warmer shades and try out different looks until you find a perfectly radiant one!
Are you going to keep these pro hair coloring tips in mind and is there something you'd want to add?
{{#comments_count}} Show Commnents ({{comments_count}}) {{/comments_count}}