7 Fabulous Ways to Style Your Hair This Spring ...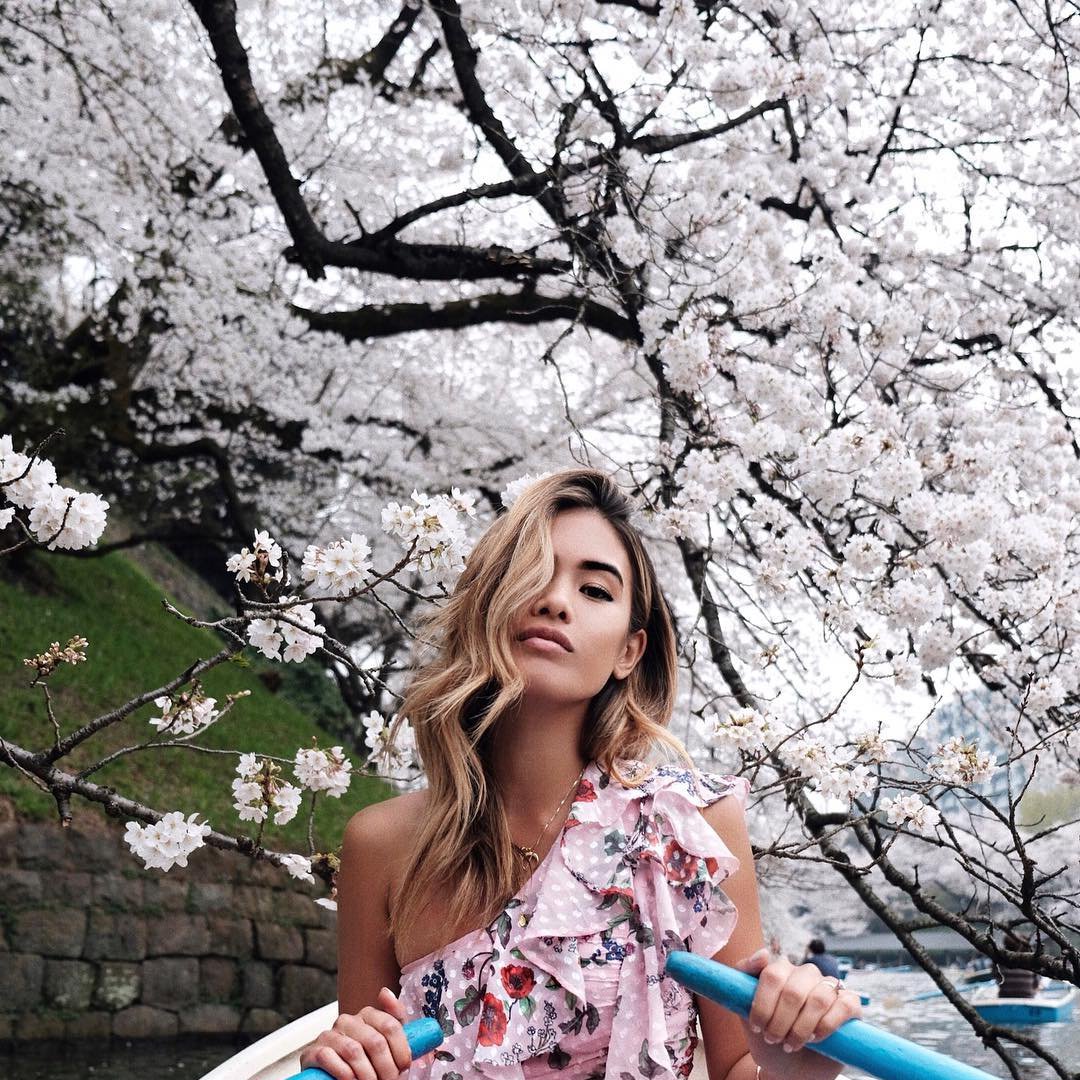 With spring right around the corner, finding unique ways to style your hair this spring will be at the top of most of our agendas! There's just something about spring that inspires us to be creative with our hair. Maybe it's the excitement of a new season with summer on the way, but either way spring is the time to be inspired! I love to change up my style and cut often, so here are a few of my favorite ways to style your hair this spring!
1.

Cut Your Bangs

Bangs are back in a big way! The good thing about bangs nowadays is that there are many different ways to cut and style them. Look for pictures of what you want, and bring them to show your stylist. Discuss your lifestyle, occupation, and morning routine with your stylist so they can help you best determine what style of bangs will work for you. This is one of the best ways to style your hair for spring without totally changing your hair-do!
2.

Go for the opposite

If you need a change, but aren't willing to sacrifice any length or change your color, then how about going for a new way to wear your hair? Perms seem outdated, but in today's technology there are many different style of curls you can get, from corkscrew to relaxed beachy waves. If your hair is curly, ask your stylist if you could get it chemically straightened. If you don't want anything permanent, then find out if your stylist can teach you how to use heat to easily change your hair from its natural tendencies to get the look you want without it being a permanent change.
3.

A New Color

I was one of the girls who said I would never color my hair. But I tried it once, and became absolutely hooked! So if you have sworn off hair color, don't be afraid to at least give it a try. You could start with highlights if a full-on color is scary at first. Your stylist can help you pick a color that is flattering for your skin tone if you ask!
4.

Chop It All off

Do you have long hair? If you need a change, consider taking the plunge and chopping it off! Depending on how long your hair is, you could cut it at different lengths. It doesn't have to be boy-short to be considered short, or to be new to you, but if that's what you want, go for it! Find pictures of styles you love, and bring them to your appointment for inspiration and a reminder of why you want to do this!
5.

Try Extensions

Now, if you already have short hair, you obviously can't chop it off much more, so why not consider extensions? You can get clip in extensions or sew in extensions. You can also use extensions if your hair is long, and you want to make it look thicker or even longer! Extensions are a great way to switch up your look without the permanency of a cut or color.
6.

Hair Accessories

I love hair accessories, because they can lend so much to your look! Maybe you aren't brave enough to go under the knife, or maybe you're happy with your hairstyle! Either way, if a cut or color isn't for you, go out and buy some fun hair accessories to use this spring. Some of my favorite ideas are flowers, neon colored barrettes, vintage-inspired hairpins, clip in colored highlights (for fun), headbands, and scarves. Check your local salon to see if they put feathers in! Feathers are a subtle way to add a bit of flair to your look.
7.

Something Unexpected

All right, for you gals out there with many a bold bone in your body, this one is for you! This spring, why not go all out with your hairstyle? Try something you have always wanted, whether it is a complete makeover cut and color, the extreme opposite of the hair you have now, or a bright and exciting color. It's very chic to dye your bangs an interesting color, like purple or blue, or at least a small strip of hair close to your face! Remember, it's only hair, it will grow back or you can change the color back if you don't like it.

What do you think of my ideas for hairstyles this spring? It can be daunting sitting in the stylist's chair waiting to hear the snip of scissors, but often, we need a change! Take along a friend for moral support, and always go to a professional for the best quality possible. Spring is the time to take hair chances, so what are you waiting for?

{{#comments_count}} Show Commnents ({{comments_count}}) {{/comments_count}}