There are so many hot hair trends being spotted already and you can bet there will be even better ones come fall! If you've been thinking about doing something different and perhaps a little daring with your hair, you've come to the perfect place to discover your next hairstyle. Let's take a look at some of the coolest hair looks we've seen so far along with some of the incredible hair trends to look forward to in the coming months!
---
1

Hidden Rainbow Hair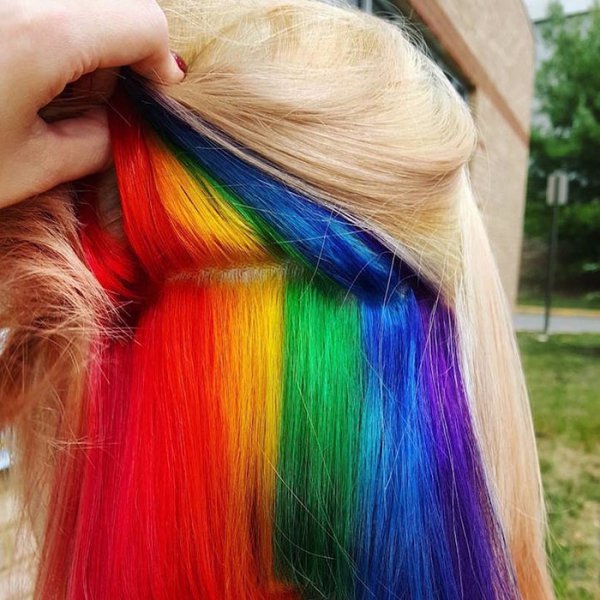 Hidden rainbow hair is like a cream-filled cupcake! You're already pretty psyched to have the cupcake and then you discover it gets even better inside! Full-on rainbow hair might be a little much for some to wear to a conservative office or school but this way, you can rock rainbow hair without a care in the world! You can control whether you keep it all covered up or show it off. How cool is that?!
2

Pantone Hair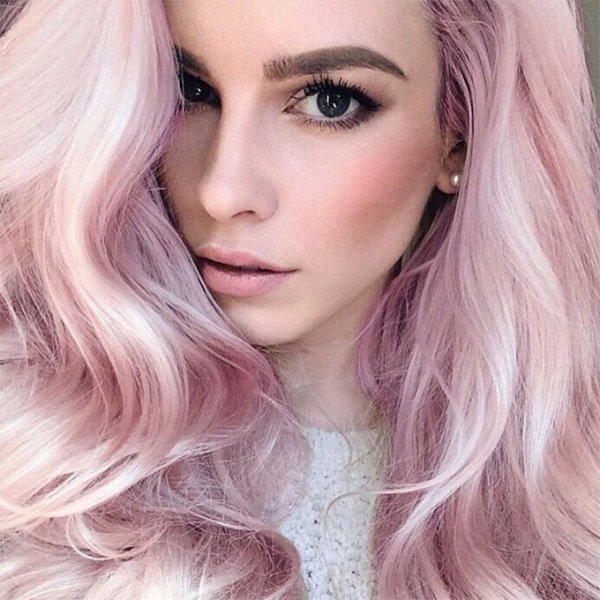 Remember earlier this year when Pantone's Rose Quartz hair was huge? Well, Pantone's fall colors are just as good and look even better on your hair! Riverside, Sharkskin, Aurora Red, and Dusty Cedar are all very unique and yet still wearable for fall. You can go all out and dye your hair all over or add just a subtle hint of color mixed throughout your hair. It doesn't get any more on-trend than this!
---
3

Hair Stencils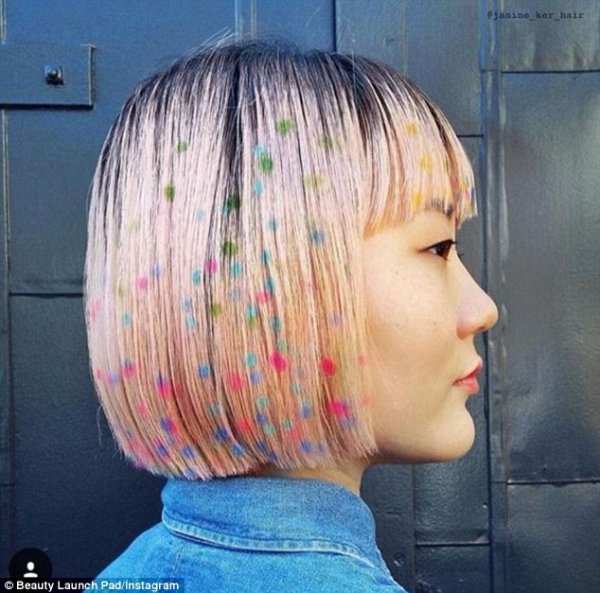 Looking for a less permanent way to style and keep your hair trendy? Hair stencils allow you to dramatically alter your hair with little commitment. You can go crazy with spray-on color and add geometric shapes, flowers, emojis, and other artsy designs. Use it on the top of your head, the ends, or all over. Hair stencils work well with and look great on both short and long hair so we can all get in on the fun!
---
4

Grombre Hair
As you might gather from the name, grombre hair is gray ombre hair and it's amazing! I was in love with the gray hair trend that was going on and grombre is even better if you can believe it. There are so many ways to rock grombre hair and I've seen tons of variations on IG already so there's really no right or wrong way to do it. You can go super light gray to where it looks silverish or go darker to almost a charcoal gray.
---
5

Hair Gems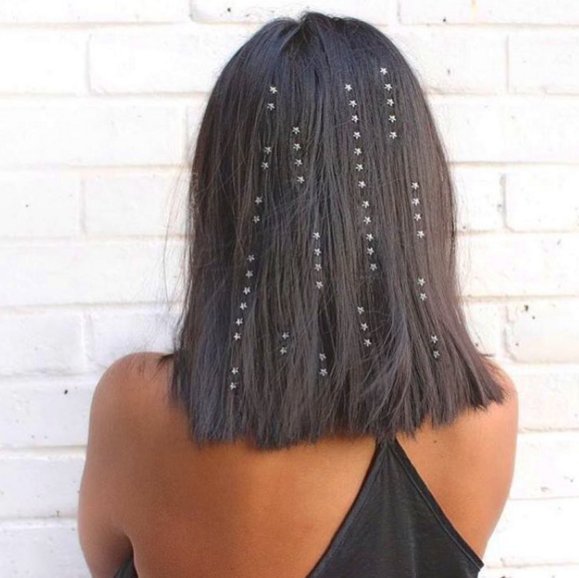 If you were a tween or teen in the '90s then you'll recognize this next hair trend! Back then, hair gems were colored pearls, stars, flowers, or butterflies. Today's hair gems come in the form of tiny stars or other delicate designs and is more understated. I think they look ethereal but if you want a more upscale vibe, you can dress up an updo with some gems and you'll look quite fancy.
---
6

Pin-straight Hair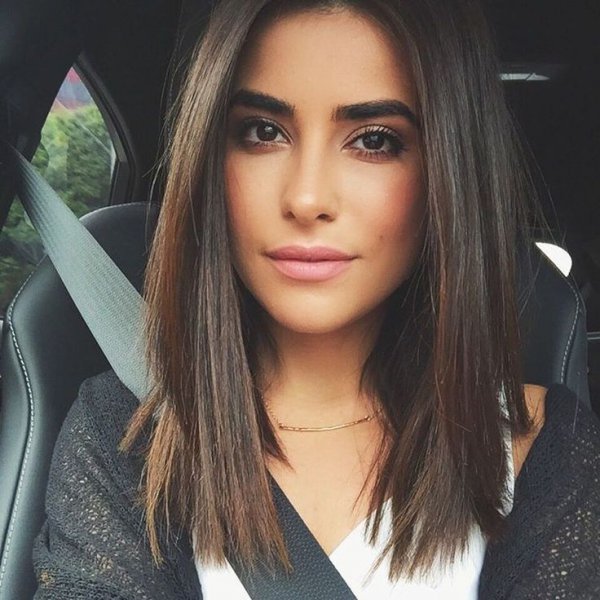 Obviously, this isn't anything brand new or exciting, but super straight hair was spotted on the fall runways and it's also a go-to style for celebs and models as well. Just when you thought it was all about textured, wavy hair (which is also big for fall) and you could get rid of your flat iron, straight hair is fresh again. Do like the models did and straighten hair all over and tie it back with a ribbon in a low ponytail for an easy, sophisticated style.
---
7

Crimped Hair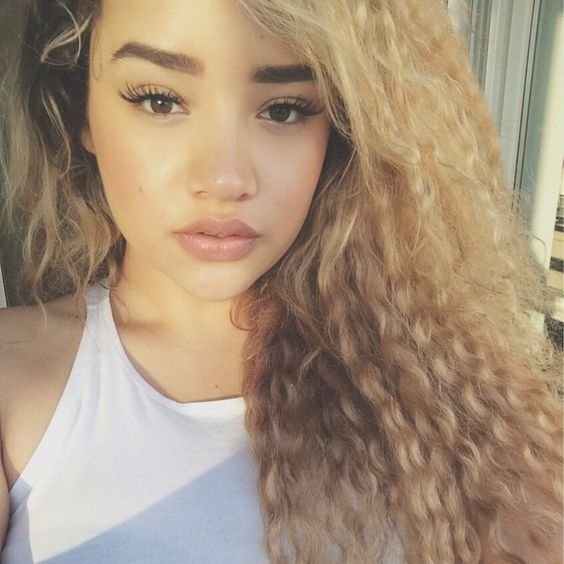 I might be a bit premature on this one, but I think crimped hair making a comeback is possible as evidenced by Gucci models and Ariana Grande. They were seen wearing the design on the length of their hair and even though crimping totally reminds me of the '90s, it didn't look dated at all! If you happen to have a crimping iron or can get your hands on one, try crimping small sections and keeping the rest straight to test it out for yourself.
What is your take on these fall hair trends? Would you try any of them? Are there any you would never try?
---
Popular
Related
Recent