Easy Peasy Hairstyles for Girls Who Need to Keep Their Hair out of Their Face ...
By Lisa
Are you in a hair rut and in need of some fresh hairstyling ideas? Well, you're in luck because we were browsing the 'gram and found some cute hairstyles inspo that we can't wait to try out! From braids to updos, we found a little bit of everything that we think you'll love to wear because it looks great and it keeps your hair up and out of the way. Take a look and get some hair ideas for the upcoming week!
---
1

Flowery Braid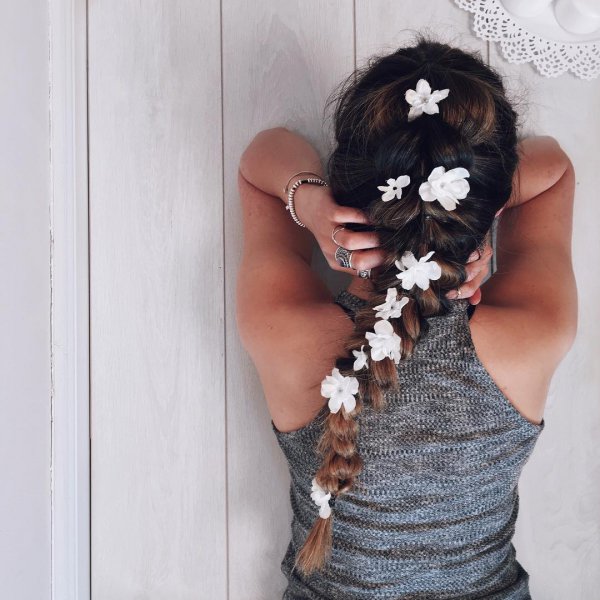 Create your favorite braid like a French braid or fishtail braid then add some decorative floral accessories to add a festive touch. This look is ideal if you want to look cute at school or work and you're hitting the gym later. Just take out the flowers and you're good!
2

Braided Space Buns
This look isn't for the faint of heart! Although the glitter might be more appropriate for a party or music festival, the space buns are a cute way to keep your hair out of your face and the braids add a sporty touch.
---
3

Two Side Braids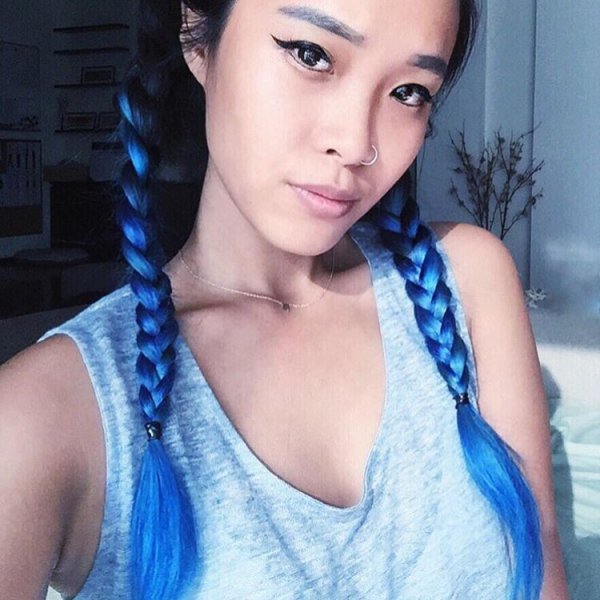 Wearing two side braids are about as easy as it gets when it comes to hairstyles! If you're short on time but want to do something with your hair, create one braid in the back or two side braids and you're golden.
---
4

Fishtail Braid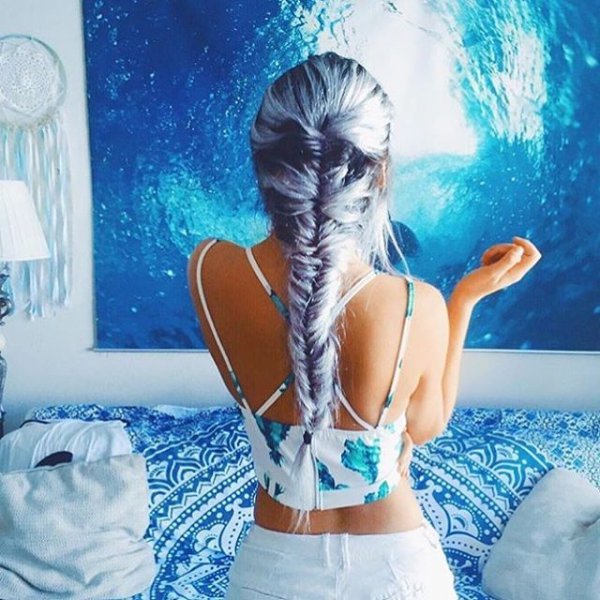 If you're coming up on second or third-day hair and need to keep it out of your face, spritz some dry shampoo on your roots and make a fishtail braid. This style will help conceal oily roots and you'll still look stylish.
---
5

Braided Mohawk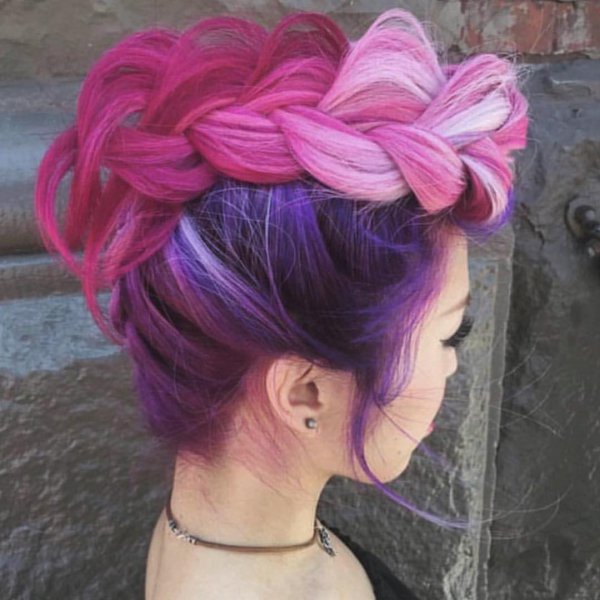 A braided mohawk is a funky look that's unexpected and fun! The bright colors in the model's hair makes it even bolder and pretty but the style would look on just about everyone.
---
6

Twisted Bun
Create a soft and flirty bun by twisting your ponytail and wrapping it up. It looks totally fashion blogger-worthy and the style is so easy to create. Try it the next time you're headed out and need to get ready quick.
---
7

Gathered Twisted Updo
You can recreate this elegant twisted updo in just a few simple steps! This style looks like it took a lot of time and effort to do but as you can see, you can easily do this on your own.
---
8

Bow Bun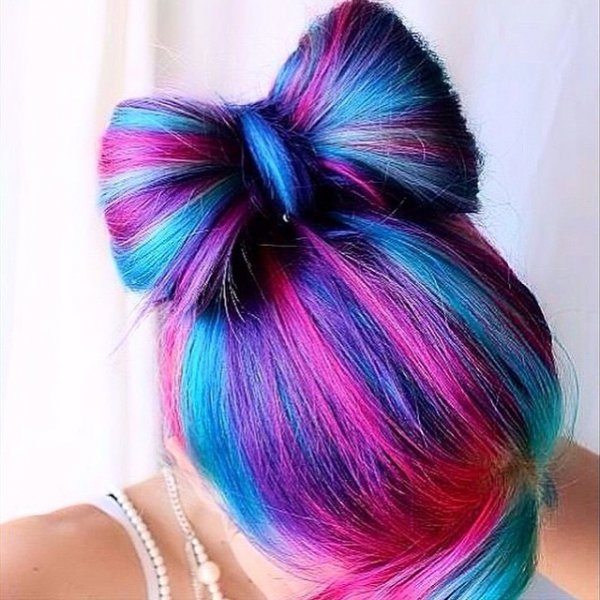 How cute is this bun?! The rainbow hair makes it extra girly but a bow bun would look so good with so many different hair types and colors. This style would be fun to wear to a party or hanging out with friends.
---
9

Dutch Braid into a Braided Bun
I know, another bun! But, this bun features some fancy braids and looks totally so beautifully done. Why not wear this to school, work, or even a yoga class with your best girlfriend? It keeps your hair out of the way and your hair looks totally on-trend.
---
10

Snake Braid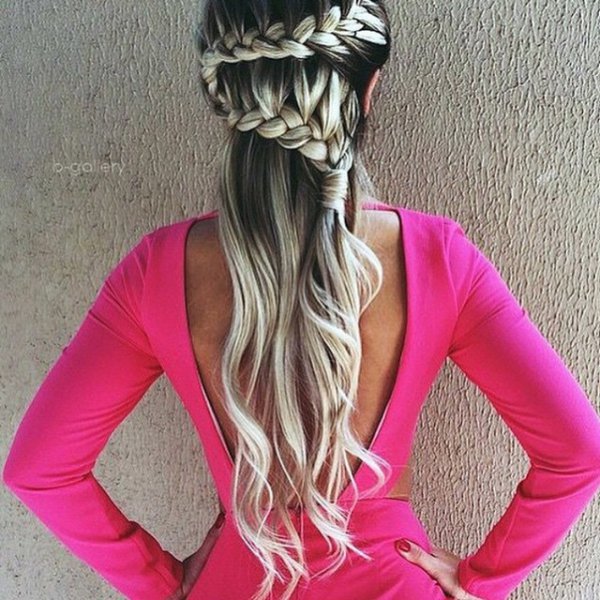 Check out this fresh snake braid! I love the interesting look of this braid and if you have grown-out roots or oily roots, this braid totally works with it!
We hope you enjoyed these hairstyles and hope you give them a try!
---
Comments
Popular
Related
Recent