Hottest celebrity hair color came in every color under the spectrum this year, giving fashion and beauty magazines a lot of things to write about and fans tons of great styles to emulate! Some celebrity makeovers have been better than the rest, while some celebrity hair trends have caught us by surprise, and other choices have left us breathless! What an incredible year, huh? Well, take a look at my personal faves and do feel free to add your own:
---
1

Michelle Williams' Caramel Tones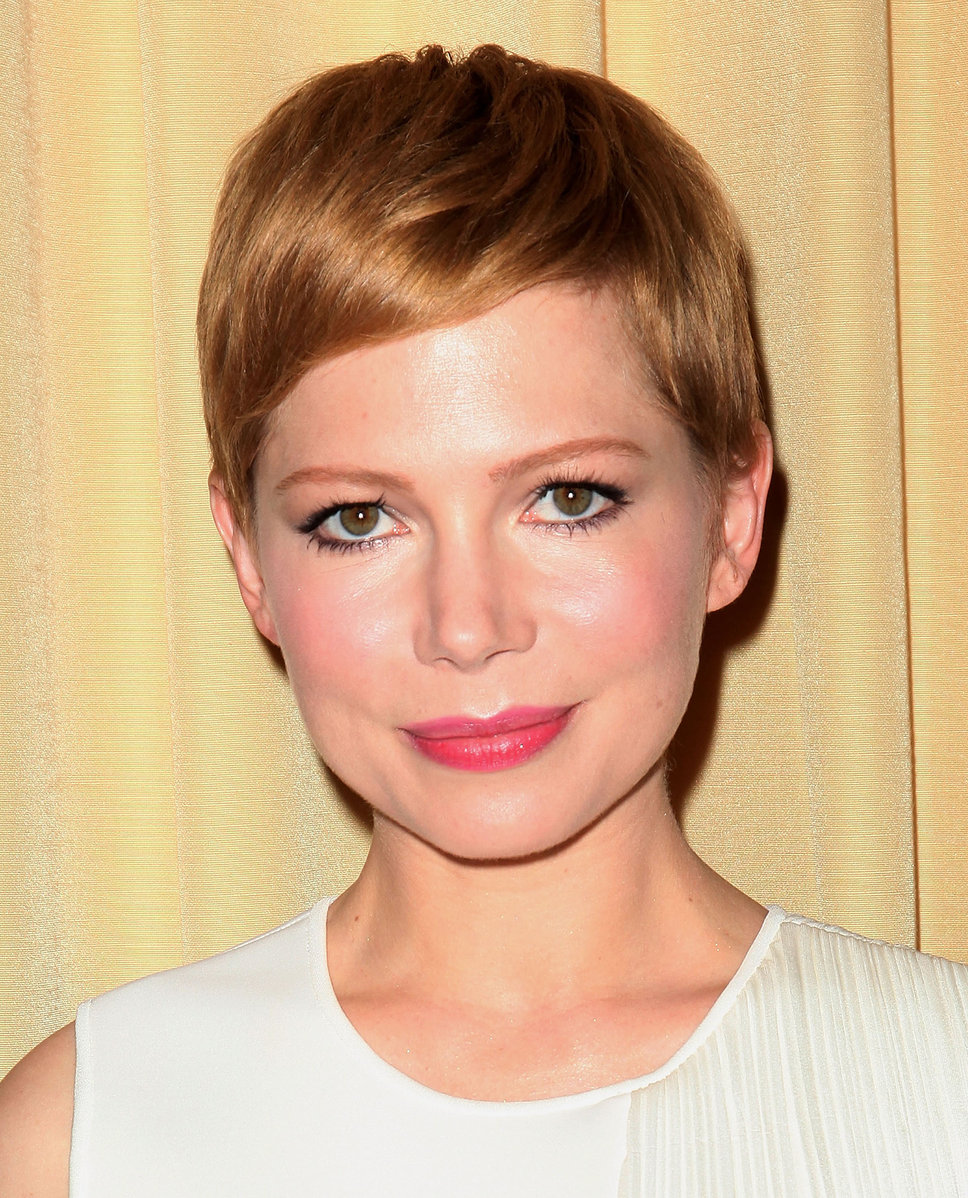 Surprising the public probably wasn't on top of Michelle's list of things to do in the first days of 2012 but she's managed to do in anyways, giving magazines a new thing to talk about and the beauty fans a new hottest celebrity hair color to emulate! Much darker than her previous icy shade, the new mix of gold and caramel with just a touch of strawberry has really done it for her!
2

Scarlett Johansson's Red Hair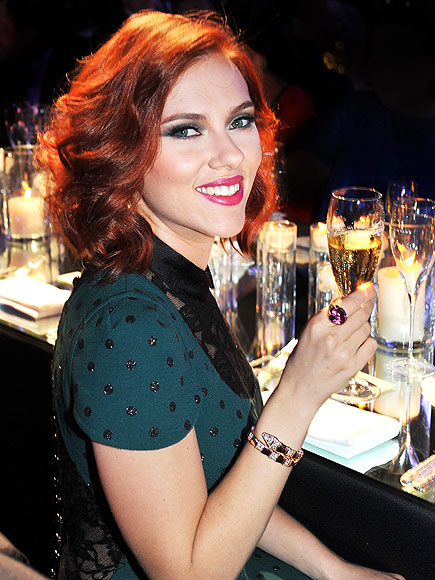 I've gotten so used to her blonde tresses that this really came as a shock! A good one, of course, as ScarJo really looks amazing as a redhead! This rich shade was a perfect choice for that smooth, milky complexion this actress is blessed with, which makes her hairstyle and hair color change one of the best celebrity makeovers I've seen this year!
---
3

Katy Perry's Back to Black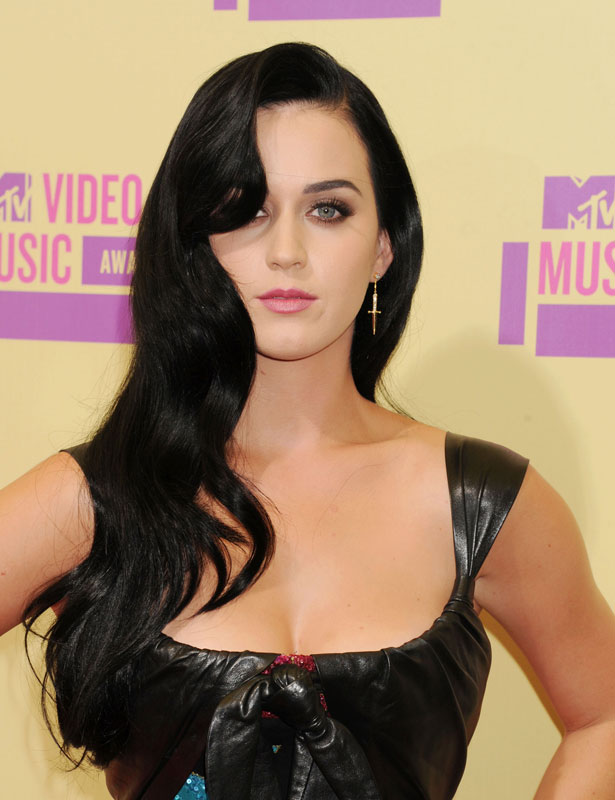 From blonde to pink and various shades of blue – Katy sure went above and beyond the conventional hair color palette! Her final choice, at least for now, isn't as nearly as shocking as all others have been but sure suits her best! What do you think? I love the contrast between her raven black hair and unbelievably blue eyes! Now, I know this celebrity makeover isn't a big surprise and that we're used to seeing Katy with black hair but still…you have to admit that it does her justice!
---
4

Miley Cyrus' Fierce Blonde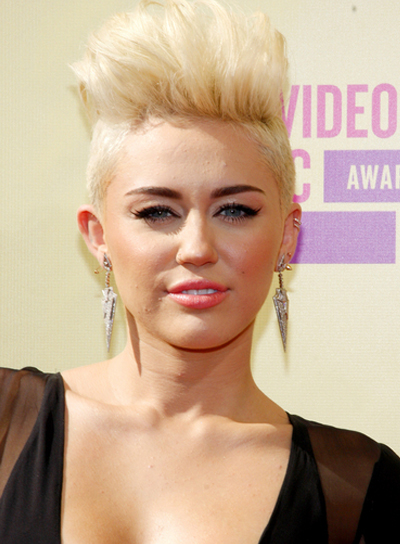 Hannah Montana star has got a lot of new things going on in her life and, as you probably know, hair is just one of them! Short, fierce and oh so trendy, those new blonde tresses definitely suit her! Blonde certainly seems to be the hottest celebrity hair color this year, huh? Well, although voluminous, dark tresses may easily be the only thing I like about Miley, I do have to admit this recent change has been a good one!
---
5

Lady Gaga's Brown Tresses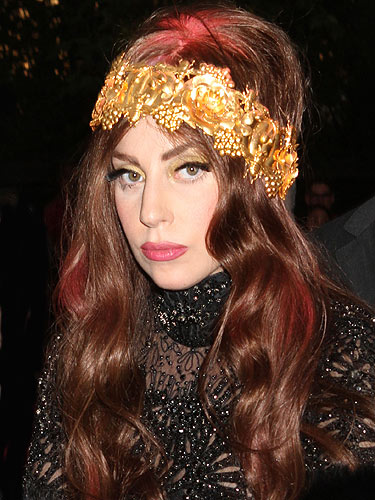 Weird, huh? Who'd think Lady Gaga would ever go for something as normal as brown, even if that brown happens to be a "Louis Vuitton" shade of brown, as she herself pointed out! LV brown or standard brown-brown, Gaga sure looks great even despite the clean shaven nape and is just one of many famous women who have chosen to embrace this celebrity hair trend and go for something radically different!
---
6

Jennifer Lawrence's Dark Brown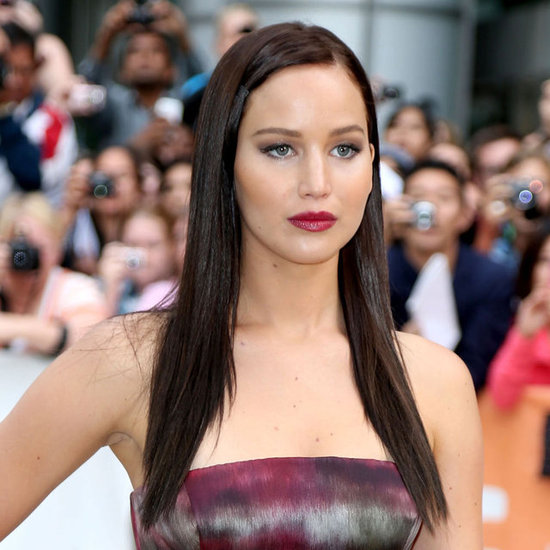 Dramatic changes, especially when it comes to light to dark color transitions seems to be one of the most popular celebrity hair trends this year! Brunettes are going blonde, blondes are turning into brunettes and yes, Jennifer Lawrence a.k.a Katniss is all up for the challenge as well! Not a huge shock as we're pretty much used to seeing her with this hair color, although a definite step up from her previous blonde look. What do you think?
---
7

January Jones Ginger Look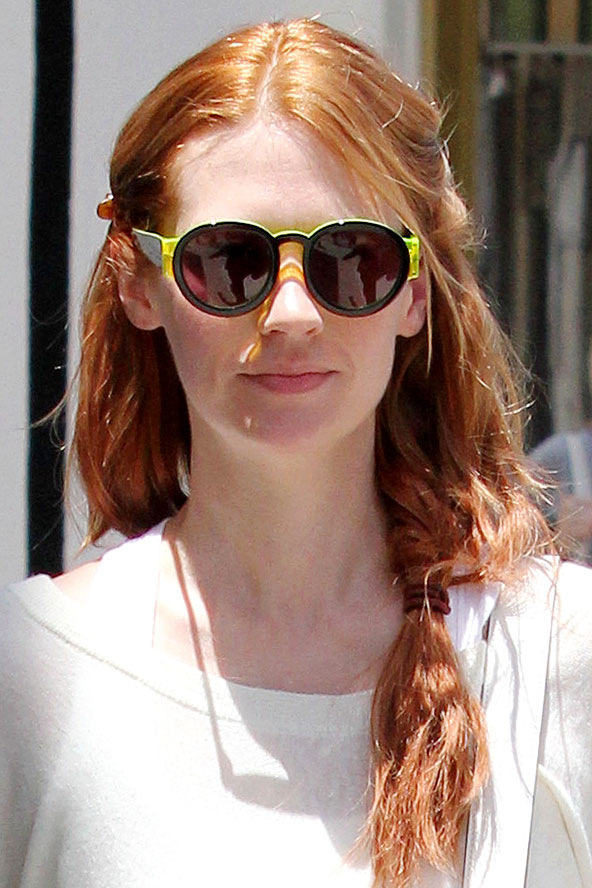 Blondes may have more fun but you must agree January Jones' trip into the world of redheads has been a jolly good one! A gingery hue January has been sporting all summer long had, in my humble opinion, suited her perfectly and I'm still shocked to find out that it didn't last long. A red carpet photo snapped this October revealed that Mad Men star has, in fact, reached for her old look, replacing a dye job with a huge potential of being the hottest celebrity hair color of 2012 with standard edition blonde tresses the public knows her for.
Do you have your favorite hottest celebrity hair color for this year? Or a best celebrity makeover to point your finger at? Do share!
---
Comments
Popular
Related
Recent