7 Great Hair Tutorials for Gorgeous Long Wavy Hair ...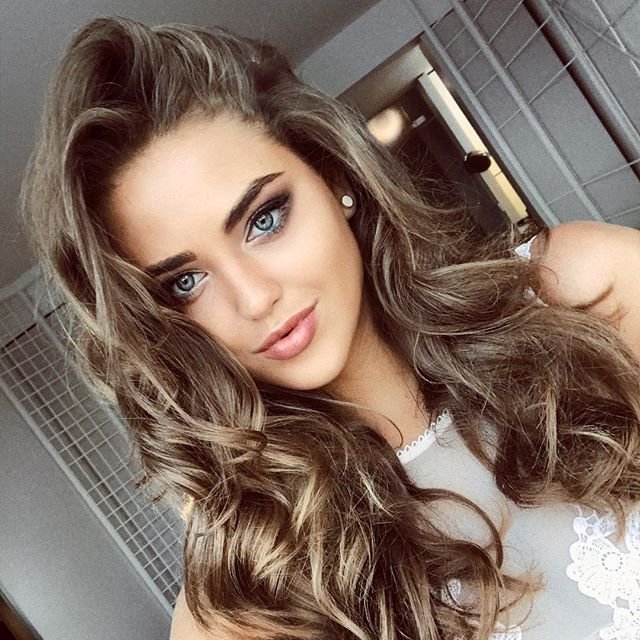 Hair tutorials for long wavy waves that almost seem inaccessible for us normal gals are the perfect recipe for success and red carpet looks that requires little or no effort. Heatless or with the help of a curling iron – there are tons of methods to curl your long tresses to perfection and tons of great wavy hair tutorials to help explain each one. So let's get down to business, shall we? Check out these following hair tutorials for waves to find the one that will work best for your hair!
1.

Victoria's Secret Model Hair
And here we thought perfect curls could only be achieved with the help of those thin, GHD-style straighteners! What a mistake, huh? Great news if you own an older design, wide-plate straightener and an even better one if you have been hoping to find a way to use it to get that super model look of your dreams! This amazing tutorial for long wavy waves we've always believed are either a result of Photoshop or some serious styling, will show you how to do it easily and with the help of a tool you already own! Now, that's what I call a win-win situation!
2.

Girly Half up do Wavy Hair Tutorial
Cute, trendy and casual enough for school! You don't have to have special powers to notice how much I love this style, huh? It's a two in one as well, which is definitely a plus – you don't only get to see how to create the waves but learn what to do with them as well! Give it a shot, it's definitely worth it!
3.

Heatless Hair Tutorial for Long Waves
No heat- no problem! This next on my list of amazing hair tutorials for long wavy waves of your dreams will help you score that red-carpet inspired look without any hair damage whatsoever! Give it a go, it really looks amazing!
4.

Braid out Tutorial for Perfect Waves
Stretch your tightly coiled locks or give your relaxed tresses some volume and texture by opting for an easy yet incredibly cool curling method explained in this next tutorial for waves! Now that's what I'm talking about! I told you all hair types and textures can be styled to perfection! All you'll need is a bit of patience and the products you normally use, so get set and start doing some hair magic!
5.

Miley Cyrus Inspired Waves
Speaking about ways to give your straight hair more volume and body, here's a tutorial that will definitely help you accomplish that mission. This fantastic celebrity inspired look is a great way to update your style for a special occasion, but is also simple enough to be worn on daily basis. Not bad huh?
6.

Sharpie and T Shirt Curling Method
Okay, hear me out, ladies! You simply HAVE to check this one out! I know it doesn't look like much at first but wait 'till you get the sharpie part – then you'll see how she managed to get her curls to be so perfect! Use a bigger sharpie or a pen if you want nice, precisely defined, no heat waves or opt for a smaller one if you're in the market for real, professional looking curls!
7.

Blair Waldorf Wavy Hairstyle
I've saved the best for last! Or that's at least what all of you Gossip Girl fans are going to say once you check out this last on my list of hair tutorials for long wavy waves that look too good to be real! Now who wouldn't want Queen B's hair, huh? Well, here's exactly how to pull off that loose, wavy hairstyle she had rocked so many times! Enjoy.
Hope you loved these hair tutorials for long wavy waves celebrities are so proud of! Take them out for a test drive, tell me how you like them and do feel free to share your own ideas, curling methods and hair tutorials for waves!
Top Image Source: charlottestokes.com
{{#comments_count}} Show Commnents ({{comments_count}}) {{/comments_count}}