When you're young, you can get away with all kinds of looks. That's not to say that you shouldn't color your hair bright shades when you get older; some women look awesome with pink hair, whatever their age. But when you're young is a good time to experiment with your hair and try out some crazy looks. So here are some pastel and neon dyes to try while you're young …
---
1

Sephora Hair Chalk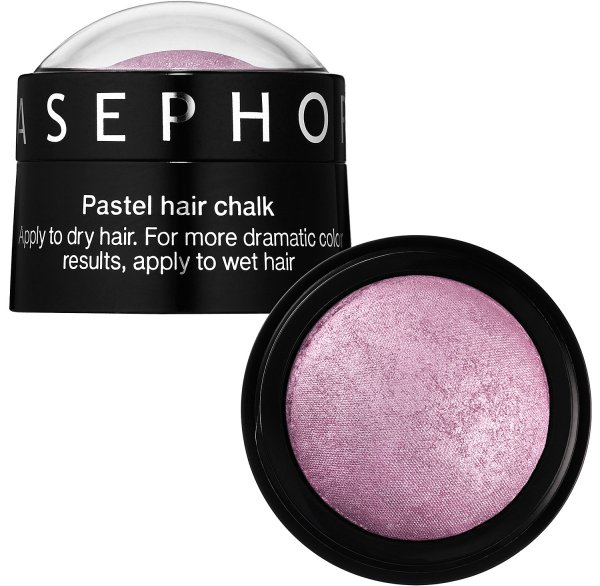 sephora.com
Available in pink, lilac or turquoise, this little pot is ideal for adding streaks of color to your hair (older ladies might also like it to cover up those pesky odd grey hairs!). You can use it on wet or dry hair, so experiment to see what effect you get. The color will be stronger if applied to wet hair. You can also apply it to the ends, which would look really striking if you pull your hair into a loose bun.
2

Bumble & Bumble Spray Chalk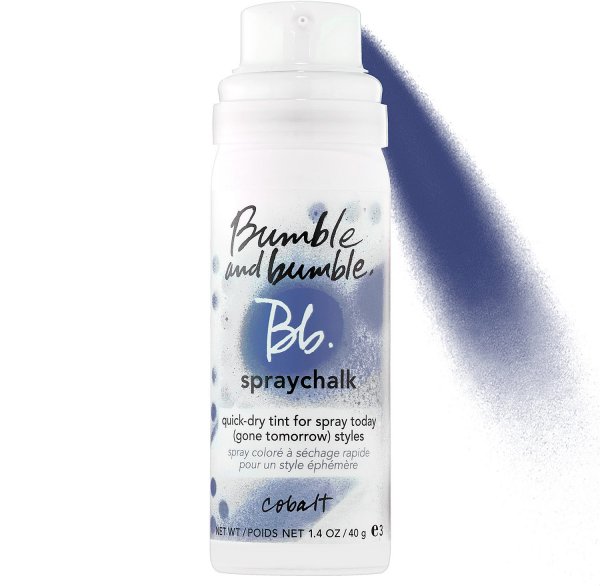 sephora.com
How much easier could this be to use? It's a wash-in, wash-out spray that will also keep your hair in place. This spray comes in mint or cobalt blue, and is ideal if you want instant color for a night out, but don't want it to last. You could even mix both colors for a really eye-catching look. But hurry, as it's a limited edition.
---
3

Garnier Color Styler Intense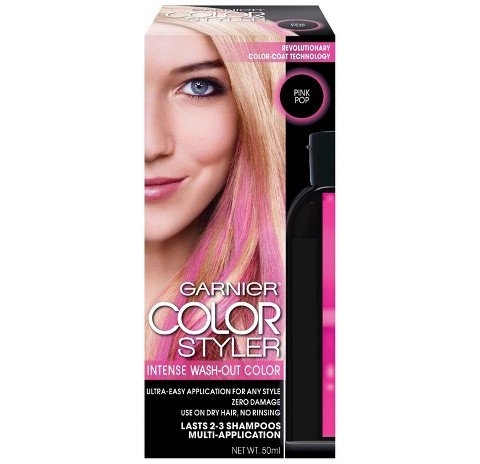 target.com
This color comes in five shades: pink, purple, blue, red and bronze. It'll last for two or three washes, so either avoid using before work, or apply where you can hide it by styling your hair! It's really easy to apply using your fingers, so you can control exactly where you want the color to go.
---
4

Splat Neon Green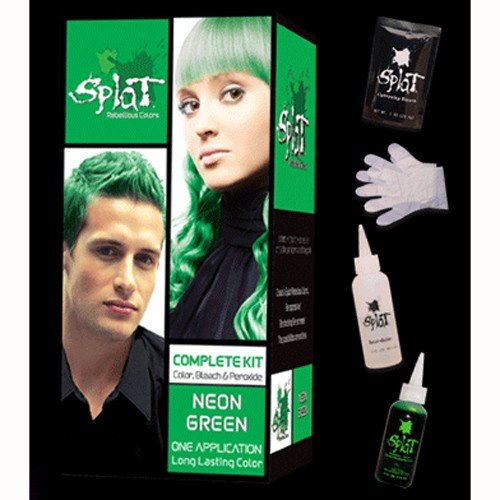 splathaircolor.com
If you fancy going for a really bright neon color, look for Splat. Neon bright clothes were big in the Eighties and are making one of their periodic comebacks in the shops. So it could be the time to go for bold neon green hair. For really bright colors like this, you'll need to bleach your hair first for the color to take really well. If you prefer not to bleach it, you'll get a more subtle tone (relatively speaking, anyway!
---
5

Manic Panic Cotton Candy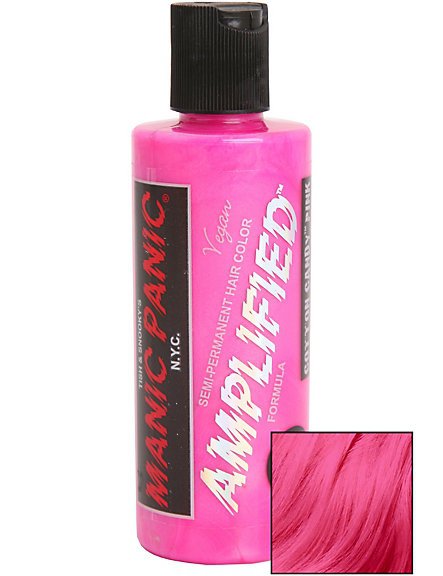 hottopic.com
Manic Panic are the go-to brand for diehard (sorry) fans of vibrant hair colors. And Cotton Candy really is the pinkest of pinks! If pastel pink is too pallid for you, then grab a tube of Cotton Candy. Your hair will be so bright it can be seen from space, but because it's semi-permanent the color won't hang around too long. And the best bit is that the brand doesn't test its products on animals.
---
6

Manic Panic Electric Banana

manicpanic.biz
If you want a fantastically bright yellow, then Electric Banana lives up to its name. This shade really isn't for anyone who wants to hide in the crowd! This version is a styling gel that will wash out when you next shampoo your hair. But if you do want a longer-lasting look, they also do a semi-permanent version.
---
7

Hot Huez Hair Color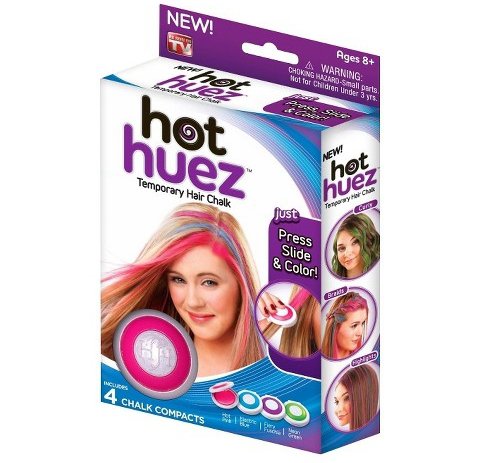 target.com
If you're thinking that rainbow hair would be more fun, this kit could be just what you're looking for. You can add pink, blue, purple and green streaks by simply sliding the compact along a strand of hair. If you've got a tweenage sister, she'll probably love these colors and borrow the kit!
Do you think that crazy hair colors should be confined to younger people? Or do you intend to sport purple locks when you're older?
---
Comments
Popular
Related
Recent