I've bemoaned my short hair dozens of times. Although I like the cool factor, especially in the summer, I've been missing the ability to wear my hair in a ponytail – but I'm not anymore. In doing some hairdo recon, I've discovered something awesome: ponytails are almost always possible. If your hair has at least a little length, you're generally in luck – and if your hair is really long, you've got a ton of options. Wherever you fall on that spectrum, there are several ponytails that look adorable – and may work for you!
---
1

High and Flippy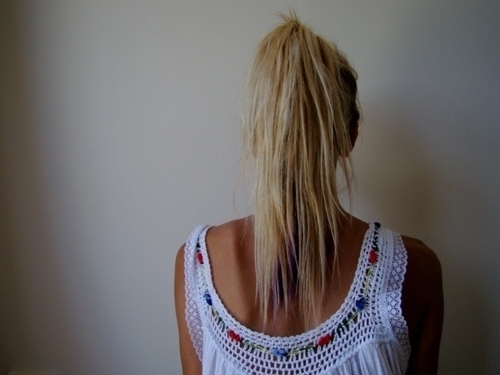 Photo Credit: eternal sunshine
Of all the ponytails that look adorable, high ones are probably my favorite. Secured high up on the crown, these ponytails are fun and flirty. They keep the hair off your neck, they bounce when you walk, and with the right kind of outfit, they look absolutely perfect. You don't want it right on top of your head, of course, but toward the back – and if the hair falls with a flip, so much the better!
---
2

Low and Sleek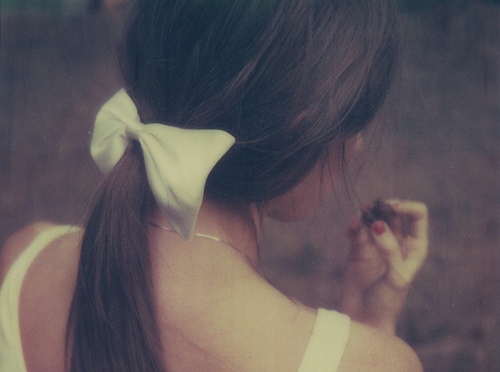 Photo Credit: Jessica Leigh
The most popular ponytail right now, however, is probably the sleek option. You secure this ponytail at the nape of your neck and let it trail down your neck. I can't really pull off this look myself, unless I let soft tendrils and my bangs fall around my face, to soften the look and take away from the roundness of the ponytail itself.
Trendinig Stories
More Stories ...
3

To the Side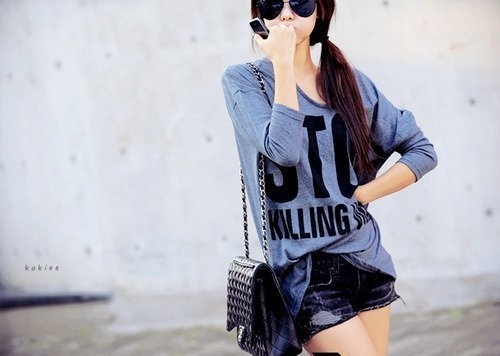 Photo Credit: alexaandrews
There are lots of side ponytails that look adorable, which is good, because this style has really made a comeback. I guess it has something to do with the fact that '80s fashion is inexplicably trending. Anyway, you can do this look high up on your head, toward the middle, or on the side of your neck, so that the tail itself trails over your shoulder and down your chest.
---
4

Half and Half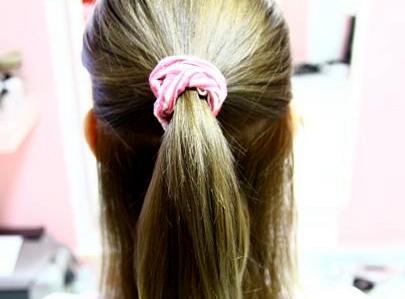 Photo Credit: beautytwist.com
This look was really popular when I was growing up, and it's really convenient when you want your hair out of your face. It's also a great option if your hair isn't quite long enough to put up in a full ponytail. All you do is gather up the top layer of your hair and secure it, while the bottom layers are left loose.
---
5

The Messy Thread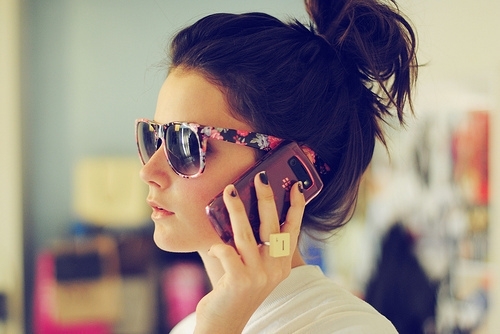 Photo Credit: carol
This look is easy, and can really be done with any style of ponytail. All you have to do is give your tail a bit of twist and thread as you secure it with an elastic. The result is a kind of messy, flippy bun, with pieces of hair sticking up this way and that. Trust me, though, it's actually really pretty.
---
6

Pretty Pigtails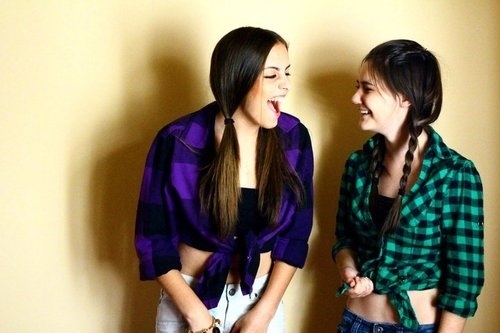 Photo Credit: Michaella Rose
Pigtails are also ponytails that look adorable – but you get double the fun! Up high or down low, short hair or long, this look can be surprisingly fanciful. Don't worry – if you do it right, it's not going to look like you're attempting to look way, way younger. Rather, it will just look like you have excellent taste in hairstyles!
---
7

Ponytails and Poufs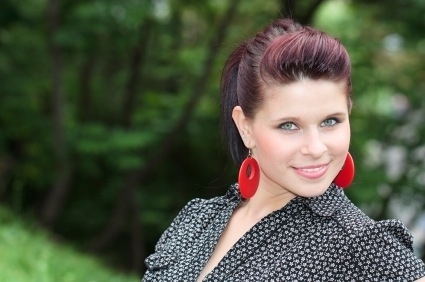 Photo Credit: cdn.sheknows.com
The ponytail with a pouf is extremely popular right now, as well. You don't have to go all out like a Jersey Shore girl, but a small, tasteful pouf with a low, sleek ponytail really does look great. Don't believe me? Check out some recent red carpet shots, you'll see!
There are ponytails that look adorable with nearly any length; you don't have to have super long hair to try a cute look. Even if you've got a short crop, there are options available to you. What's your favorite kind of ponytail – or do you prefer long, loose freedom?
Top Photo Credit: laurenlemon
---
Comments
Popular
Related
Recent