Try Reverse Shampooing to Give Your Curly Hair Even More Flair ...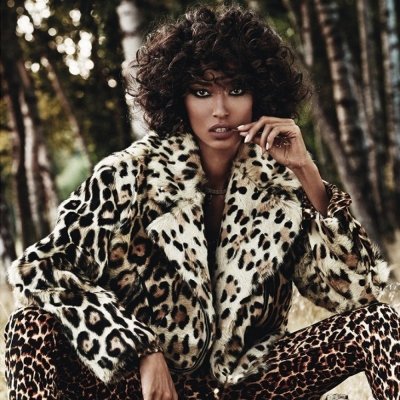 Have you tried the reverse shampoo method? Many curlies have been doing this for years - straight haired ladies, too! This simple process of conditioning the hair before you shampoo can add moisture and, for some, volume. If you are curious about this process, check out the reasons and tips below to reverse shampoo your hair.
We curlies know this well - SLIP is a magic word! And lots of slip is ideal for optimum curly hair cleansing care. Applying conditioner first via the reverse shampoo method coats our strands with creamy nourishment, adding the extra slip necessary for pre-wash detangling. This method is part of a normal routine for many a curly-q. In fact, loads of our many textured sisters (and brothers) use only conditioner for detangling, cleansing and conditioning.
2.

Oil and Cuticle Protection
The purpose of shampoo is to cleanse the hair and scalp. However, some shampoos use harsh detergents to perform this task. These chemicals strip your hair of its natural oils and open the cuticle. Applying conditioner first helps ensure your strands retain moisture and closed cuticles. When you do cleanse, focus product on the roots.
Many curlies claim that the reverse shampoo method adds volume. Conditioning after we shampoo can leave behind a coating of unwanted residue. This residue can weigh hair down, causing it to fall flat. If you are after volume, an unwanted residue will make it difficult to achieve that effect.
The normal wash cycle usually ends with conditioner near the end of our showerly rituals. Applying conditioner first allows more time for the conditioner to work its magic while we attend to other duties. Just don't forget to rinse. The added time means optimum conditioning treatment. This, my dears, is a curly girl secret. Well, not really.
Slather conditioner on hair and work through using hands. Focus on the mid-shaft through to the ends. Use a wide-tooth comb to further detangle. Massage conditioner throughout your hair, ensuring even distribution. Cover your hair with a plastic cap and go about the showerly biz. Rinse conditioner, follow with a cleanser focused on the roots, and rinse well a final time.
Ok, I'm going to tell you a secret (not really): after you rinse the shampoo, condition again. Concentrate the product on your strands from mid-shaft through to the ends. Leave the product on for a shorter amount of time than the initial application; two to three minutes should do it. A final blast of conditioner provides an extra boost of moisture and seals the cuticle. Retaining as much moisture as possible is highly important for us curly girls.
Use a quality leave-in conditioner and heat protector should you decide heat styling is a next step for you. If your hair is curly, kinky, coily or wavy, consider sealing your ends with light oil - coconut oil is great for this purpose! Apply with a light touch.
Perhaps one reason why the reverse shampoo method works is because it increases conditioning time. This method is not for everyone. Moreover, these tips are a modified version of the straight forward reverse shampoo method. As such, I recommend changing up your routine with a traditional shampoo routine every now and then. If you choose to give the reverse shampoo method a try, do so with care. Have you tried any other alternate methods for cleansing hair?
{{#comments_count}} Show Commnents ({{comments_count}}) {{/comments_count}}