The Trick to the Best Blowout Ever ...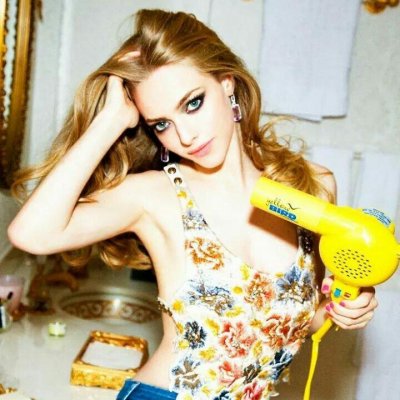 You never have to shell out for a professional blowout ever again! You can easily get the same look at home and save yourself a ton of cash. Use these hacks, courtesy of the experts at Cosmopolitan magazine, to get the best blowout you've ever had. And have enough dough left over for that great pair of Christian Leboutins you've been eyeing.
You want to start with wet hair because it sets the stage for the treatment. It's not going to be over in minutes, but it's totally worth it.
I know this takes some time, but you want hour hair to be nearly dry before you even turn on the hairdryer. This reduces heat damage so you hair looks sleek and shiny.
3.

Skip the Terrycloth Towel and Go with a Paper One Instead
Experts say that using a paper towel to remove the excess moisture from your hair prevent the frizz that can happen with a traditional bath towel.
4.

Or Try a Microfiber Towel
I don't typically use paper towels and if you don't either, a microfiber towel is still way better than a terrycloth one.
5.

Blow Dry in the opposite Direction of the Way Your Hair Falls
This prevents cowlicks and ensures lots of volume in your hair when it's dry.
6.

Twist Your Hair before You Blow Dry
Twist your hair into several separate chunks and then blow dry. This will give your blowout some texture and personality.
Grab sections of your hair and scrunch them to get a great blowout. Apply some product beforehand to help hold things when you're done.
8.

Don't Be Afraid to Use the Diffuser
This handy tool helps dry your hair from a distance, preventing heat damage and still giving you the look you crave.
9.

Do a Blast of Cold to Set Your Blowout
Once you have your blowout done, blast it with a dash of cold air to help set it in place.
10.

Blow Dry Twice to Prevent Frizz
When you're hair is hot, it can feel dryer than it really is. Do a second blow dry just to be sure.
11.

Dry from the Root to the Tip
I'm sure you've heard this before, but making sure you go from root to tip elimiates flyaways and gives you a smooth blowout.
This type of brush allows the heat to go through and straight into your hair, giving you more control over your style.
Instead of just randomly drying your hair, pin it into sections and tackle each one separately so you are sure not to miss anything.
14.

Move Your Hairdryer around
As you dry each section, avoid holding it in one place for too long. Instead, move it around to get even drying and prevent frizz.
15.

Invest in a Hairdryer Stand
This handy invention allows you to have both hands free to style. Simply slide your blow dryer into the stand and you don't have to hold it anymore. It's like having someone do your blow out for you!
16.

Use the Right Blow Dryer
There are loads of blow dryer options so be sure you know which one is best for you. Read the packaging or talk to your stylist if you don't know.
17.

Use Salt Spray on Wet Hair
Want some great beachy waves when you finish your blowout? Spritz your locks with salt spray before your blow dry.
18.

Shape Your Hair with Your Fingers
Before you turn on the blow dryer, shape your wet hair with your fingers so that you have a basic idea where to aim the blow dryer.
19.

Blow Dry Braids for Lots of Texture
While your hair is still damp, put it into several braids. Then blow dry and undo them. Instant volume and texture!
Gently to prevent damage, of course. If you have thin hair, blow dry it upside down until almost dry before you start in on a style.
When it comes to doing a home blowout, it pays to practice and try new things so that you can find out exactly what works for you.
How often do you get a blowout? How much would you save if you did it yourself?
{{#comments_count}} Show Commnents ({{comments_count}}) {{/comments_count}}