If you are a curly girl like me then you are always up for tips on how to love your curly hair! There is no better way to wind down summer hair care than with praise to your curly, kinky, wavy, coily crowning glory! The warm weather was great (mostly) and afforded many a day to wear your mane wild and sweaty every day, all day. Now that fall is quickly approaching, below are some tips on how to love your curly hair and rock it like a superstar!
---
1

Free Flowing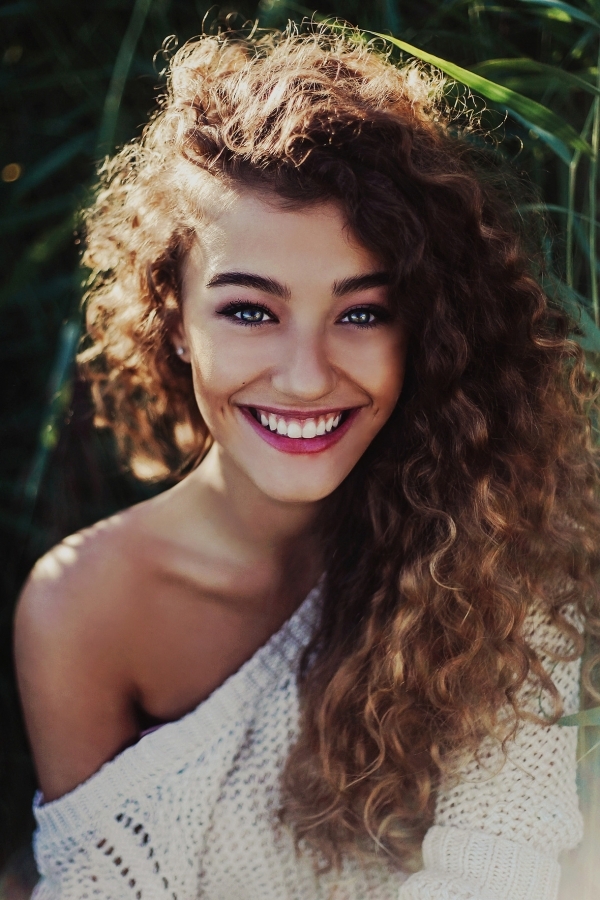 Over summer a wash-n-go was, and remains, my favorite go to style. It's quick and easy and requires the low manipulation that my curly hair loves. While the random wild breeze will muss or tangle my hair a wee bit, wearing my hair free flowing is a comfortable way to transition in to fall. This is why this simple style is number one on my list of tips on how to love your curly hair.
2

Braids, Ever so Loosely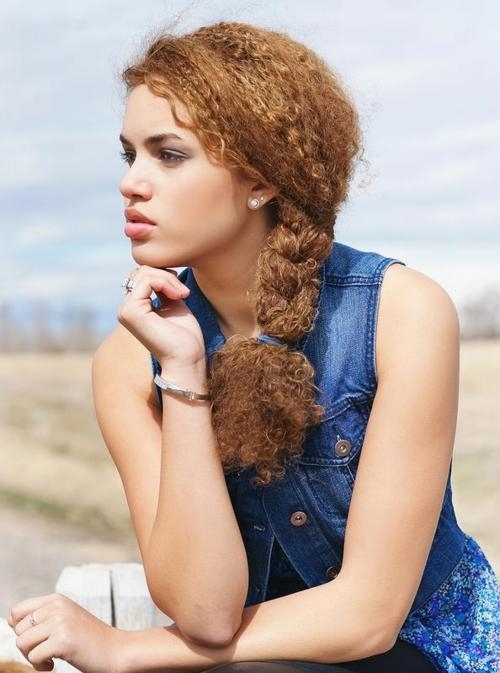 Braids are beautiful and I love wearing them. They are easy to do (sometimes) and can add variety to my daily style. Not only are braids lovely but they are also an easy way to add more texture and volume to your style. Try a loose side braid with headband or hair clip and rock that curly braided style.
---
3

Messy Bun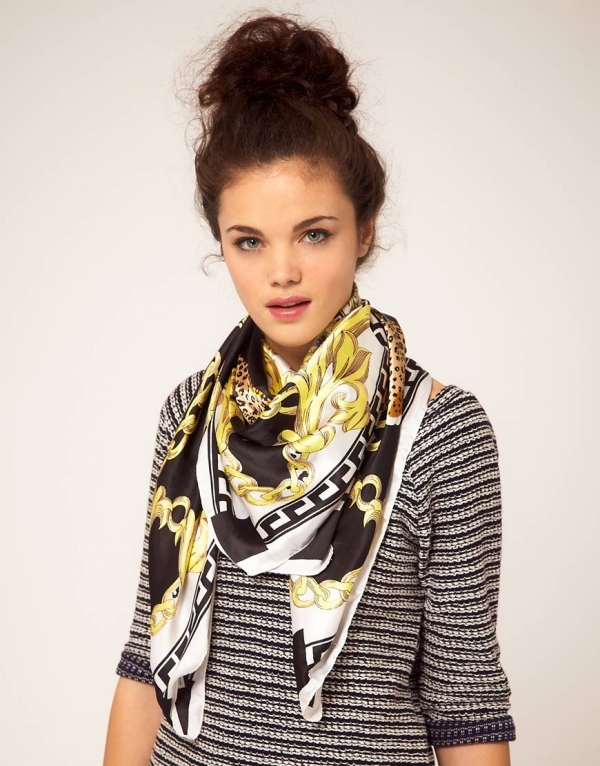 Free flowing, bouncy waves, curls, coils, and kinks are beautiful! They can also be a little hot and sweaty at times – depending on length. When the weather heats up another of my favorite styles is a high messy bun. It looks dreamy and feels like heaven when the air hits your neck. A messy bun is versatile. It is also feels and looks relaxed yet pulled together, and no matter what I'm wear I feel confident wearing it.
---
4

Faux Hawk Magic!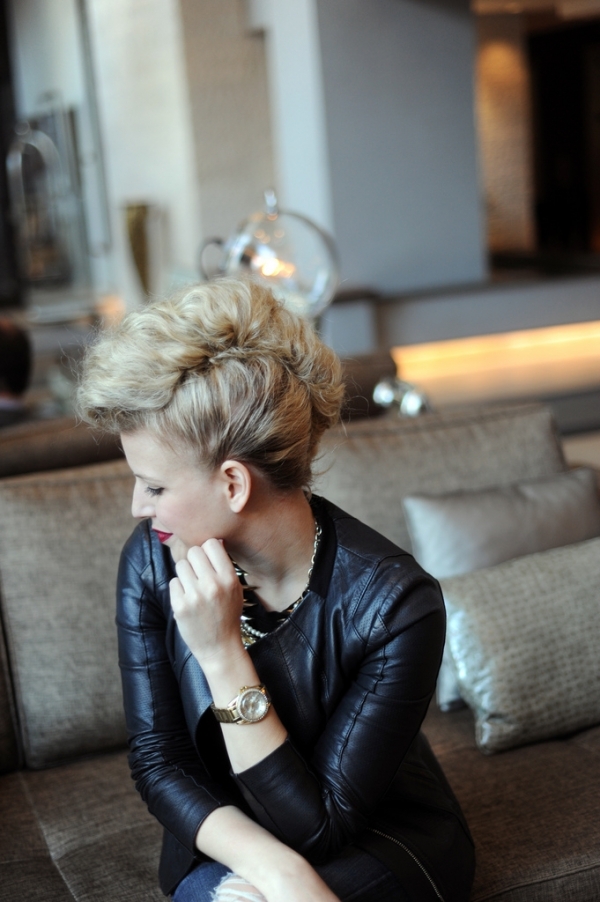 Do you use your hair to make a statement? Yes? Me, too; every day, whether I intend to or not. But when I am feeling particularly stylish and bold, I love to rock a faux hawk! It's cute, super easy, badass, and loads of fun. Top off your faux hawk with a hint of color or a shiny hair accessory and you are all set to rock your curly hair like a superstar!
---
5

Vintage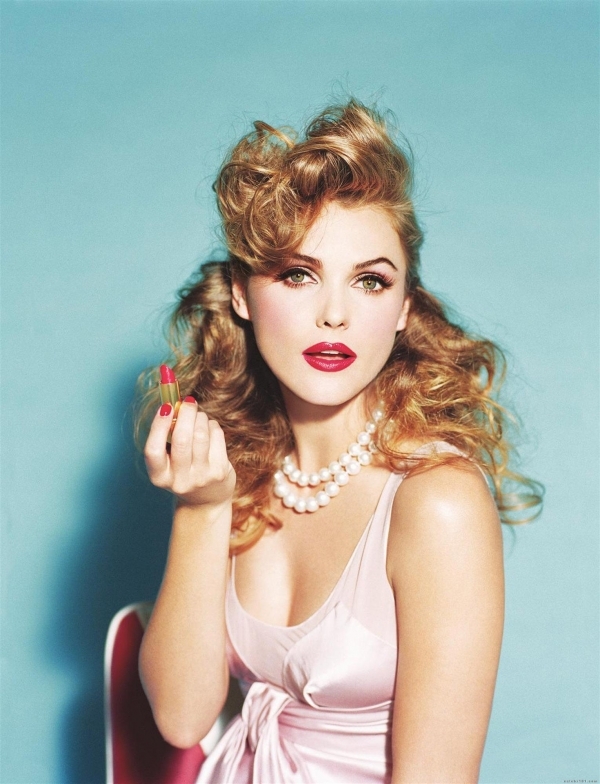 I love vintage style, particularly 1940's rockabilly hair. Oh, so gorgeous! Super dreamy and touchable yet so pulled together and polished. The volume and ringlets allow me the base necessary to style those rockabilly perfections. From victory rolls to waves and chignons, vintage hair is a big and wonderful option to rock your hair like a vintage superstar.
---
6

Crop It, Shorter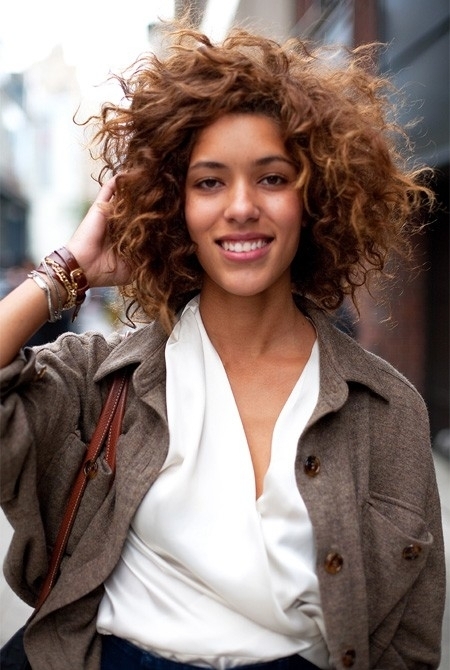 I've always wanted a curly bob but have been too chicken to cut my hair. So, I admire immensely from afar and live vicariously. Short, curly hair is lovely and refreshing. One sure way to liven up a head full of curls and create a new look is to take the plunge and cut it shorter. Yes, shorter. Keri Russell and Viola Davis are two women I hair crush on endlessly. Both have taken their already beautiful shoulder length hair and cut it even shorter and rocked it!
---
7

Fake It!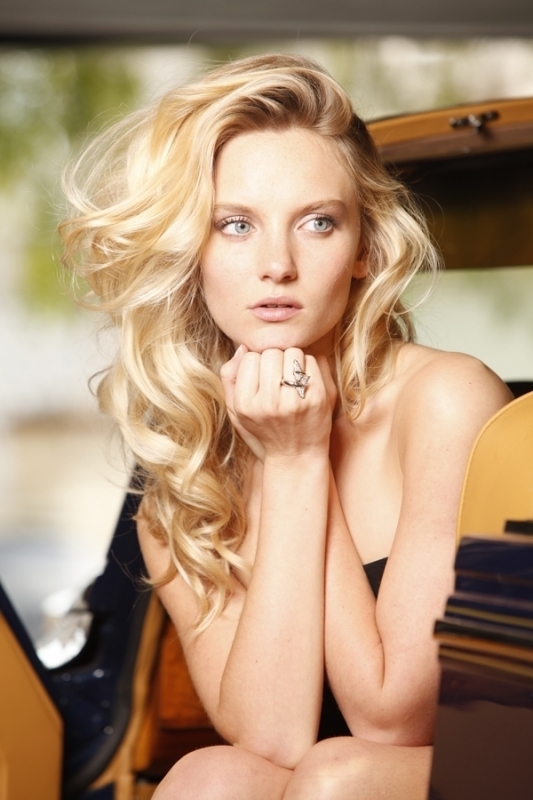 Curls are wonderful and I was lucky to have been born with them. But if you don't come by curls naturally but you love the look then fake it! There are many options to help you achieve a curly look: pin curls, rollers, braids, wigs, and weaves...! The curly aid options are endless for you to rock the style you want.
It's pretty easy to love those curls and rock them like a superstar while maintaining loving care. Moisturizer your strands well, keep those ends tucked away and well-manicured. If have curly hair (naturally or otherwise) the most important theme of my tips on how to love your curly hair is to care for it well and wear it with confidence…the true mark of a superstar! Do you have any curly hair care tips? Please, share!
---
Comments
Popular
Related
Recent