Top hair products I'm using and loving right now are not overly expensive and are quite easy to find which is definitely a good thing in case you're looking for a new great hair product yourself. And whether it's a supermarket or a beauty supply shop you like to shop at, I'm sure you've ran into these following items, not even realizing you're looking at your next top hair product:
---
1

Nivea Diamond Gloss Hairspray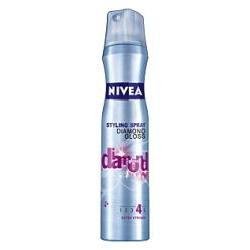 Price: $5.99 at amazon.com
My greatest love of all times and one of my top hair products – this Nivea hairspray smells so wonderful and delivers awesome results! Now, I don't know about you, but I absolutely hate that heavy, fake scent most hairsprays have and I'm glad this one is totally different. However, great smell is not the only reason why I love it! There's also that much-needed «strong hold» factor plus the fact that you can build it up or keep it natural by simply adding layers of it for a perfect look. And I've saved the best for last – once your big day is over and you're ready to let down your updo, simply comb and detangle your hair and the stiffness will literally disappear!
---
2

Schwarzkopf Osis Soft Loop Velvet Curl Cream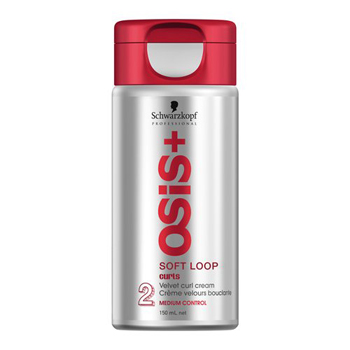 Price: $11.60 at amazon.com
OSIS + professional range of products for curls is definitely something every curly or wavy haired girl needs to check out ASAP! I've bought this curl cream at a friend's hair salon about a month ago and I'm definitely planning on returning for more in the future. It does wonders for curls or waves who tend to frizz and pouf, giving them a nice, smooth texture and a sort of weird, non sticky, good dose of heaviness I can't really explain. A great hair product indeed!
Trendinig Stories
More Stories ...
3

Tresemme Heat Protector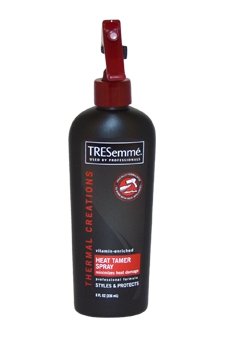 Price: $8.32 at amazon.com
All of you Europe-based ladies might know these products under a different name (Syoss) and, as weird as it sounds, their styling products are much, much better than shampoos and conditioners (which I have tried once and absolutely hated). The idea to try this great product came by itself and, after seeing so many hairstyling tutorials and noticing that a lot of girls use it as well, I wanted to test it too! And, yes, it is awesome! It allows me to straighten my hair without having to worry about the damaging effect heat can have on it and makes it very soft. I'm still testing it but I love the results so far!
---
4

Pantene Pro V Conditioner Classic Care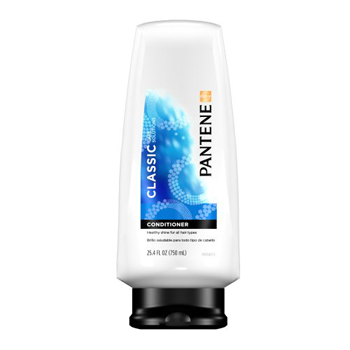 Price: $13.98 at amazon.com
If you have naturally wavy, soft hair, you know how important it is to find a conditioner that moisturizes and nurtures it but doesn't make it fluffy. Well, believe it or not, Pantene's classic conditioner does the trick for me! It enables my hair to get that perfect dose of softness but still keep its natural texture and bounce. I hope they won't discontinue it because it's one of my top hair products and I wouldn't know what to do without it.
---
5

Babyliss Curling Wand

Price: $34.95 at amazon.com
Ah, the almighty styling tools! I know this post should be all about best styling products but I love this thingy so much that I had to include it! I got it as a gift a few weeks ago, I'm 100% in love and I must tell you this – if you want perfect, natural-looking curls, you absolutely must get yourself a tapered tip curling wand.
---
6

Tresemme 24 Hour Body Mousse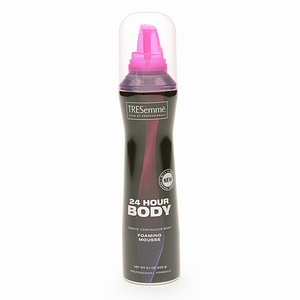 Price: $5.99 drugstore.com
Speaking about Tresemme, I have another interesting recent discovery to share! So, if you're wondering which volume mousse to buy next, definitely check this one out! I use it on my roots to prevent my hair from flattening and achieve a sustainable volume and it works great even without a blow dryer. The downside is that this product does build up on your scalp but, hey, at least it's not sticky and won't grease up or stiff your hair which is something I've experienced with a few other products.
---
7

Korres Rice Protein Serum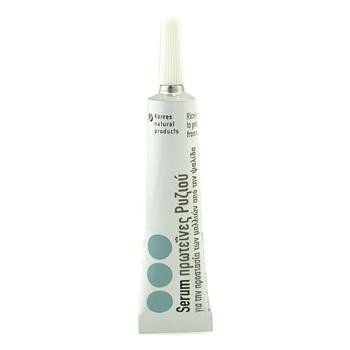 Price: $28.99 at amazon.com
And the last on this list of 7 top hair products I've tried, loved and still use at the moment is this silicone-free serum by Korres! It's a bit pricy, I'll give you that but it's a total must-have for any girl looking for a product that conditions dry ends for a perfectly smooth, healthy, no-frizz no split-end look!
Which are your top hair products of the month and are there any products so great that they deserve to be nominated for the «best styling products ever» award? I'd nominate my Nivea hairspray and I'm sure any girl who has tried it would agree with my choice.
Top Image Source: weheartit.com
---
Comments
Popular
Related
Recent