7 Super Simple Ways to Look after Curly Hair ...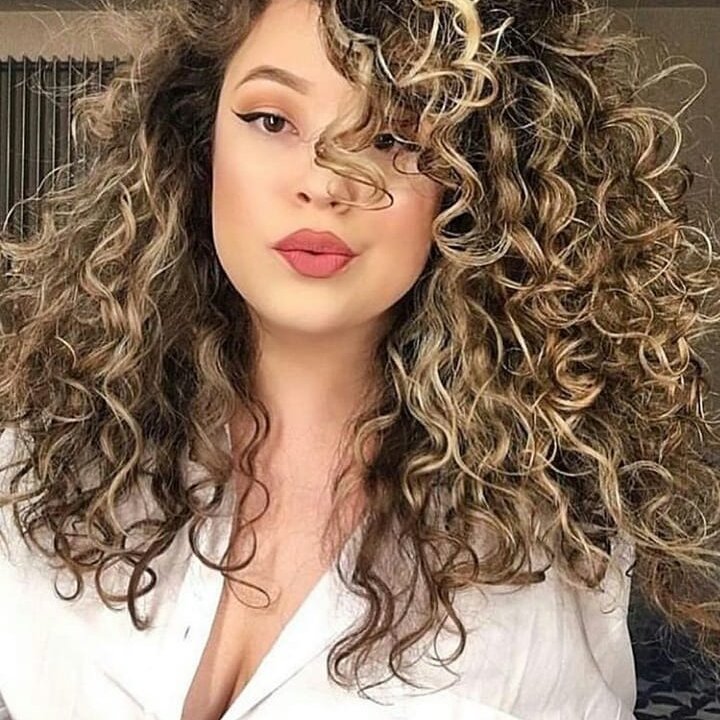 I have a love/hate relationship with my curls, but fortunately, there are lots of things to do for curly hair that keep me from just giving up and shaving it all off. Let's face it, curly hair can look really good, but it can also be really hard to work with. With so much advice and so many products out there for curly hair, I've narrowed them down to some tips I think you'll find handy. Check out these ways to look after curly hair and don't forget to tell me what you think.
If you're like me, a short curly style looks like you have a triangle growing on your head. To not have to suffer through this totally early '90s look, I have let my hair grow out and kept it long for many years. With the extra weight, the curls don't poof out all over the place, and I can also style it in many ways. I promise that this is one of the easiest things to do for curly hair – I spend way less time styling when it's long than I ever did when it was short.
Curly girls everywhere spend hours every week with the straightening iron making those curls flat. I used to do the same, but over time, my hair looked dry and damaged from all the product and heat I used on it all the time. Embrace your curls, ladies! Put the heat styling tools and all those products with the harsh ingredients away and let your curls flow.
3.

Find a Good Hairstylist
Cutting curly hair takes technique, so do your homework and find a stylist that has experience making curls look fabulous. I suggest long layers that give your hair lots of volume without letting it stick out all over the place. Twist cutting is ideal for curly hair, so don't be afraid to ask your hair girl to use it when she gives you a cut.
No, you don't have to shampoo your curls each and every day. It's actually better to take a day off from the suds. I wash my curls every other day to keep them lush, but clean. However, it's really important to condition your curls every day. Look for a conditioner designed for curly hair and gently massage it through your strands every day. It'll keep your curls soft and manageable.
I fought this tooth and nail for a long time. Now, however, I don't even own a hairbrush. I comb my hair with a large tooth comb when it's wet and use my fingers when it's dry. I know you've probably heard that brushing your hair is good for it, but when you brush curls, they just get all frizzy and I can't stand how that looks. I don't get tangles all that often as long as I make sure to comb at least once per day.
Before you get upset about getting up earlier to let your hair dry in the morning, consider this. I take my shower before bed, which helps me relax and gives my hair a chance to air dry overnight while I sleep. When I get up, I use my fingers and hands to apply product and it always looks great! I promise! Blow drying contributes to breakage and that dreaded frizzy look that I know you hate as much as I do. So give my advice a try and see how it works for you.
Just because you have curls doesn't mean you can't have fantastic style. Curls should never stop you from sticking on a cute headband, doing a French twist or sliding your hair into an elegant ponytail. A side braid is also perfect for curly hair. Experiment to find the style that looks best for you.
How do you care for your curls? Please give me some great tips I can use on my curls!
{{#comments_count}} Show Commnents ({{comments_count}}) {{/comments_count}}