7 Amazing Hair Tips for Working out ...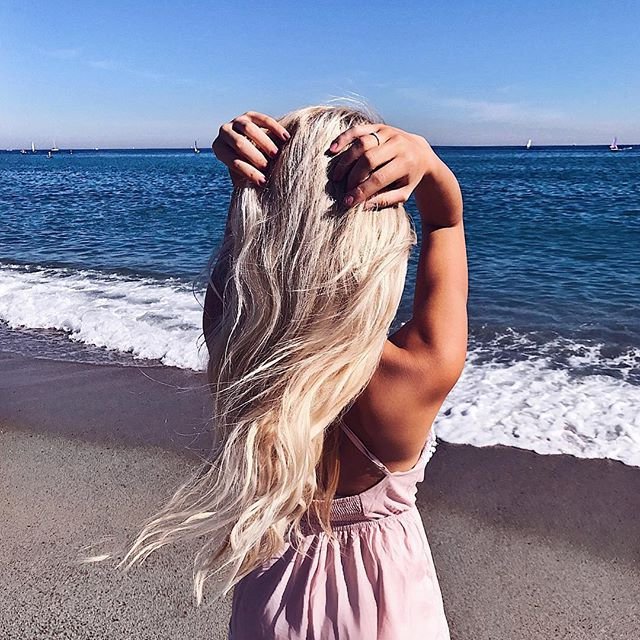 When you're playing sports or working out, the last thing you want to worry about is your hair. But unless you have a G.I. Jane buzz cut, you'll need to take care of your hair while you exercise, and I can help. Channel your inner Gabby Douglas and enjoy these hair tips for working out.
Embrace the bed head and workout in the mornings! You won't be as worried about your hair if you start with tousled bed head. Wash after you workout, and worry about your style then. For now, scrape it back in a ponytail (see tip 3), lace up your trainers, and hit the gym.
2.

Get the Right Accessories
This hair tip for working out takes a little forethought but you'll be so happy you spent the time! When you're packing your gym bag, make sure you include the right accessories: elastics for ponytails, bobby pins or clips, and one or more of those elasticized hairbands.
I just don't understand the uproar over Gabby Douglas' hair style… she won, and she looked good while she did it. She proved, in my opinion, what I knew all along, that when it comes to hair tips for working out (and winning Olympic gold), ponytails rule. They keep your hair out of your face and off your neck.
If you have very long hair, a ponytail may not be enough! Take inspiration from women's beach volleyball and braid your ponytail, too! A herringbone looks awesome, but so does a traditional braid. All you need is two elastics and nimble fingers, and you've got a workout hairstyle that you can wear all day long.
If you have bangs, don't worry. They don't have to hang in your face and blind you while you're trying to kick a goal or jump the hurdles. Try to grow them out, and in the meantime, clip them back. Secure them with bobby pins or one of those elastic hairbands… and a little extra-hold hairspray should help.
If you're on your way to becoming a soccer or gymnastic or cheer star, maybe you'll want to think about keeping your hair short! A cute pixie cut can be very girlie when you're off the soccer field, and very easy to manage while you're playing or working out. This hair tip for working out makes perfect sense, doesn't it?
Every one of the girls I run with use an elastic hairband to keep their hair out of their faces and off their necks. They're cheap and come in a range of colors and styles. Wear them alone, or with a ponytail and/or braid. They work!
8.

It's Not a Beauty Pageant
You know what? You're working out. You're running and jumping and sweating and who cares about your hair right now? Tie it back and go for it… get as sweaty and messy as you can, secure in the knowledge you'll look incredibly fit and sexy when you're done with your workout.
Hopefully, these hair tips for working out will keep you focused on your workout, not on your hair… now get out there and get moving! How do you style your hair for working out? Do you have any other hair tips for working out to share? Please do!
Top Image Source: fashiongonerogue.com
{{#comments_count}} Show Commnents ({{comments_count}}) {{/comments_count}}