Is Dry Shampoo Right for You?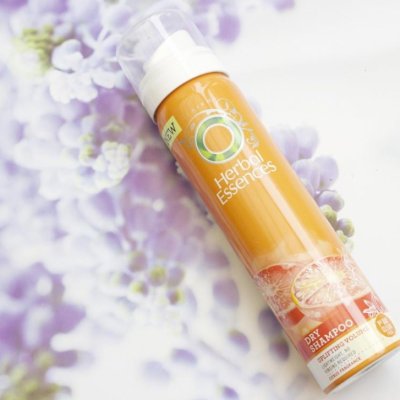 Dry shampoo is all the rage now, although it's actually nothing new. It's a great timesaver if you're in a rush, or want to freshen up your hair. But does it work for everyone? And what's the best way to use it and avoid looking like you're got the worst ever case of dandruff? Here's how to know if dry shampoo is right for your hair, and the best way to use it …
1.

Don't Rely on It Every Time
Dry shampoo may be quicker than washing and drying your hair, but it's best not to rely on it as a permanent alternative. Since it's not as effective as liquid shampoo, you'll still need to wash your hair regularly. Use dry shampoo for a maximum of three "washes", then wash your hair as normal.
2.

Your Hair Should Be Dry
Have you ever applied talc before your body is properly dry? The talc clumps. Dry shampoo only absorbs grease, and not water. So only use dry shampoo on dry hair, or you'll end up with unsightly clumps.
Do you need to add volume to your hair, but don't like using hairspray? Dry shampoo could be the answer, as it gives some volume without leaving that sticky residue or making your hair look like it's in one piece. Hang your head down and spray the shampoo on the roots, then spray all over. It's also great if you're creating an updo or backcombing your hair.
Dry shampoo has another handy application, which could be invaluable if you use bobby pins. I'm fed up with my pins always slipping out as soon as I put them in, so I'm definitely going to try this tip! Just spray the pins with dry shampoo before you use them. This is especially good if you're pinning your hair up and really need those pins to stay in place.
5.

Apply Where It's Most Needed
To get the best results from dry shampoo you should use it where it's most needed. If that's only your bangs (which tend to pick up oil from the forehead), spray underneath and brush through. If you're applying to the whole head, run your fingers through to check if there's any excess or if you need to apply more in any areas. Brush through your hair if you've got any excess.
6.

Use It to Create Waves
Do you like styling your hair in loose waves? Yes, you can use dry shampoo as a styling product, as well as for freshening up your hair! Use a curling wand to make loose curls, then spray the dry shampoo on your roots. Tip your head upside down and run your fingers through, then spray with hairspray. It's an easy way to get - and keep - that beach hair look.
7.

Who Can Use It? Everyone!
Dry shampoo suits all types of hair, so there's no need to look through dozens of different ones trying to work out which one is best for you. It also works for women of color.
Although dry shampoo shouldn't be used as a permanent substitute for normal shampoo, it's handy for traveling or patients in hospital. And most of all it's great for freshening up your hair between washes if you're worried about washing your hair every day.
{{#comments_count}} Show Commnents ({{comments_count}}) {{/comments_count}}